12 results
Western Riding (Main discipline)

H
Never miss horse ads again!
With your personal eMail search request you will be informed regularly about new horse ads that are conform to your search criteria.
H
Sort by
Date descending

b
e

Date descending
b

Date ascending
e

Price ascending
b

Price descending
e

Breed ascending
b

Breed descending
e

Age ascending
b

Age descending
e

Height ascending
b

Height descending
Page-1-Ad
With this option your advertisement will be extra advertised on the top page of search results. It will be listed above the regular search results.
In addition, interested parties can directly see more information. This significantly increases the number of potential buyers.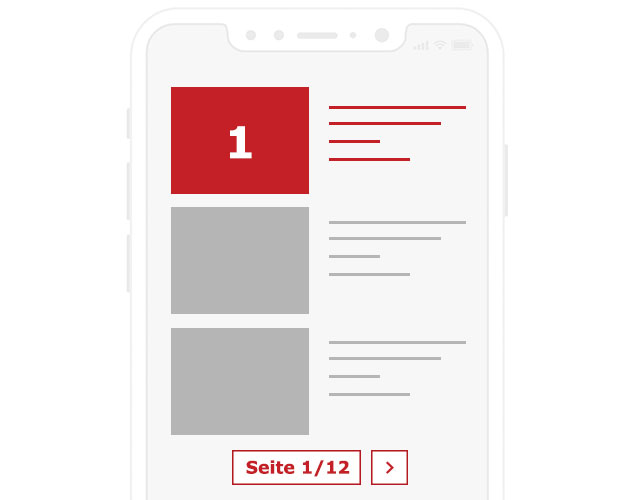 Basic advertisements
Being found rather than looking for
with your personal request to your desired horse.
to be found
j

Describe yourself and your wishes

j

receive your offer directly from certified buyers

j

immediately online, duration of 90 days
Place a request now
H
Johan Van de Streek

(1)
JAK CURLY

(1)
B Boßmann, MJanssen GbR

(1)
Anna Füldner

(1)
Stossberg Quality Horses

(1)
Western Riding

(12)
Multiple choice
Deutsche Quarter Horse Association

(1)
American Paint Horse Verband

(4)
Belgium

(2)
Germany

(5)
France

(1)
Netherlands

(1)
Poland

(1)
United States

(1)
Slovenia

(1)
Multiple choice
Reg. Broodmare

(1)
Green

(2)
Broken-in

(1)
Lunged

(1)
Ground Work

(1)
Easy to Load

(2)
5 Panel Test

(2)
Halter accustomed

(2)
Barefoot

(2)
Stands for the farrier

(3)
Directly from the breeder

(1)
incl. Equidenpass

(1)
No eczema

(2)
for loan

(1)
Standard seller

(7)
premium seller

(5)
Refine your search
Incl. video

(4)
Page-1-Ad

(5)
Hide auction horses

(12)
Online since
Characteristics of Western Riding Horses
To succeed in Western Riding, a horse or pony needs to be sharp-witted, confident and agile. They work in three basic gaits: Walk, jog and lope. Many successful Western performance horses have working backgrounds on ranches and farms, where they may have learned their skills through herding stock and cutting cattle. It's certainly expected that the horse will be an active and willing partner in Western disciplines, bringing intelligence, speed and agility to the tasks the pair will meet in the arena and out on the trail. Horses for Western Riding are robust, often compact, and capable of performing swift turns, smooth gait transitions and frequent changes of leg, while working on minimum rein contact.
Western Riding Horses: The Best Breeds for this Discipline
Unsurprisingly, American breeds excel in Western events, which include pleasure, trail and equitation classes. American Quarter Horses dominate the most demanding Western activities, such as cutting and roping. Horses with unusual colouring and a flair for performance, such as Appaloosas, Paints, Palominos and Cremellos, are popular choices for pleasure, showing and equitation classes. Many of them are fine performers in practical events too. Rocky Mountain Horses are a good choice for trail and Ranch Riding classes, which focus on the skills of horse and rider to negotiate obstacles and hazards they would encounter in everyday life. Morabs, Welaras and Morgans combine good looks in the show ring with endurance and performance. Compact Iberian breeds perform well, too. American pony breeds, such as the Pony of the Americas and the Quarter Pony, have been developed to give young people the best possible start in Western disciplines.
Western Riding Horses in Equestrianism
Advanced Western riding requires a calm and focussed horse that can still respond like lightning when required. It's as much about attitude of mind as it is about breed or conformation. However, while a good Western Riding horse or pony is never a bad colour or breed, to paraphrase an old saying, it's true that a certain type of conformation is often seen at the top levels of Western sport. Successful horses are frequently compact and agile, with broad chests for good cardio-vascular performance. They have powerful quarters that act like the horse's engine, propelling it forward at speed or bringing it to a sliding halt when required. Western Horses stand four-square and are noticeably more square-outlined than rectangular when compared with warmbloods. Their responsiveness is key to success in many Western classes, whether working on a loose rein in equitation classes or with greater contact on the bit during Ranch Riding events. When participating in Ranch Riding, trail and some pleasure events, the rider will be expected to work to set patterns to show off the skill and strength of their partnership. This also requires a sensitive horse with fast responses that can make frequent smooth transitions, back up straight and turn on a dime. There is even an activity inspired by English dress and riding style, which is still classified as a Western event; Western Hunter classes. Here, many American breeds of horse have the opportunity to show their skills at performing in an English saddle, including jumping a course of fences. Lots of horses are dual performers, and practising both English and Western riding style is an exceptionally good way of keeping training fresh and interesting for both horse and rider. With so many skilful and pleasurable activities to choose from, practising the Western disciplines mean that there's never any reason to be bored.