12 results
Racing horses (Main discipline)

H
Lipizzaner, Gelding, 10 years, 16 hh, White
WELL-DRESSAGED LIPIZZANER PAIR
Racing horses
- Driving - Leisure


Simon József
HU-6098
Tass
Arabian horses, Gelding, 4 years, 15.2 hh, Chestnut
F: AKIM DE DUCOR OX | MF: TOWARESH OX (LZ)
Racing horses
- Driving - Leisure - Endurance
DE-84359
Simbach am Inn
Other Thoroughbreds, Mare, 2 years, 16 hh, Chestnut
Circumference 2 Yr Old Filly , Big, Correct Racing, Jumping, DR
Racing horses
- Jumping - Eventing
US-3161
Narco, CA
2,500 $
Never miss horse ads again!
With your personal eMail search request you will be informed regularly about new horse ads that are conform to your search criteria.
H
Sort by
Date descending

b
e

Date descending
b

Date ascending
e

Price ascending
b

Price descending
e

Breed ascending
b

Breed descending
e

Age ascending
b

Age descending
e

Height ascending
b

Height descending
Page-1-Ad
With this option your advertisement will be extra advertised on the top page of search results. It will be listed above the regular search results.
In addition, interested parties can directly see more information. This significantly increases the number of potential buyers.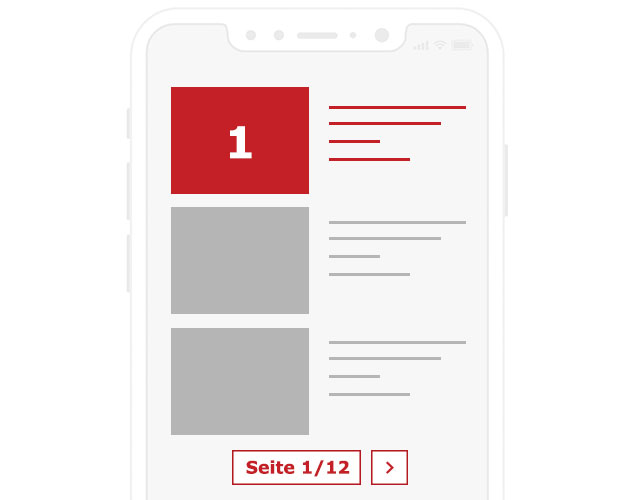 Other Thoroughbreds, Mare, 2 years, 16 hh, Chestnut
Circumference 2 Yr Old Filly , Big, Correct Racing, Jumping, DR
Racing horses
- Jumping - Eventing
US-3161
Narco, CA
2,500 $
Arabian horses, Gelding, 4 years, 15.2 hh, Chestnut
F: AKIM DE DUCOR OX | MF: TOWARESH OX (LZ)
Racing horses
- Driving - Leisure - Endurance
DE-84359
Simbach am Inn
Lipizzaner, Gelding, 10 years, 16 hh, White
WELL-DRESSAGED LIPIZZANER PAIR
Racing horses
- Driving - Leisure


Simon József
HU-6098
Tass
Basic advertisements
English Thoroughbred, Stallion, 5 years, Gray
Thoroughbred Gray
Racing horses
- Dressage - Show - Ranch riding
US-10001
New York
5,600 $
New
English Thoroughbred, Mare, 15 years, 16 hh, Chestnut-Red
F: SHOLOKHOV | MF: LOMITAS (GER)
Racing horses
- Leisure - Breeding - Hunting
DE-18279
Lalendorf
Hungarian Sport Horse, Gelding, 12 years, 16.2 hh, Brown
Horse
Racing horses
- Leisure
HU-6000
Kecskemét
English Thoroughbred, Mare, 1 year, Bay-Dark
F: PROTECTIONIST XX | MF: AREION (GER)
Racing horses
- Eventing
DE-04860
Torgau OT Graditz
Quarter Horse, Stallion, 5 years, 15 hh, Buckskin
Trick and Liberty Training, 100% Beginner Safe Trail/Ranch Horse
F: HEZA DREAM JEWEL | MF: NU CHEX NICS
Racing horses
- Dressage - Eventing - Endurance
US-90001
fresno, california
7,500 $ ONO
English Thoroughbred, Stallion, 1 year, Bay-Dark
F: ISFAHAN | MF: AREION (GER)
Racing horses
DE-48361
Beelen
Other Thoroughbreds, Mare, 4 years, 15.3 hh, Bay-Dark
F: COCKNEY REBEL
Racing horses
- Endurance
DE-76473
Iffezheim
English Thoroughbred, Mare, 5 years, 15.2 hh, Brown
F: CACIQUE (IRE) | MF: REFUSE TO BEND (IRE)
Racing horses
DE-21258
Heidenau
Straight Egyptian, Stallion, 7 years, 15.2 hh, Gray
F: AMARANT | MF: GHENT
Racing horses
- Mating - Leisure - Endurance
PL-22-500
Hrubieszów
Being found rather than looking for
with your personal request to your desired horse.
to be found
j

Describe yourself and your wishes

j

receive your offer directly from certified buyers

j

immediately online, duration of 90 days
Place a request now
H
Racing horses

(12)
Multiple choice
The American Holsteiner Horse Association

(1)
Hungarian Sport Horse Breeders Association

(1)
Trakehner Verband

(1)
Zuchtverband für Sportpferde Arabischer Abstammung e.V. (ZSAA)

(1)
Germany

(6)
Poland

(1)
United States

(3)
Hungary

(2)
Multiple choice
Licensed

(1)
In Foal

(1)
Companion

(2)
Reg. Broodmare

(1)
Therap. Purposes

(1)
For Beginners

(2)
Green

(2)
Broken-in

(2)
Protect. Contract

(1)
Ground Work

(1)
safe on the roads

(6)
Allrounder

(4)
Weight Carrier

(2)
loads easily

(7)
Four-Gaited

(1)
Five-Gaited

(1)
Licensed stallion

(1)
Vet-Check

(1)
5 Panel Test

(1)
Competition experience

(3)
Halter accustomed

(2)
Barefoot

(1)
Stands for the farrier

(7)
Suitable for children

(4)
Directly from the breeder

(1)
incl. Equidenpass

(1)
pace horse

(2)
No eczema

(6)
for loan

(2)
Standard seller

(11)
premium seller

(1)
Refine your search
Incl. video

(4)
Page-1-Ad

(3)
VAT can be stated separately

(1)
Hide auction horses

(12)
Online since
yesterday

(1)
2 days

(1)
3 days

(1)
1 week

(2)
2 weeks

(3)
Characteristics of the Racing Horse
Since most of the Racing Horses are Thoroughbreds, they are registered Thoroughbred stock. While historically there have been some small Thoroughbred racehorses, the most notable being The Lamb, most Racing Horses today will be over 15 hands high (60 inches/152 cm) but not taller than 17 hands high (68 inches/173 cm). The qualities that those who sell a Racing Horse/Galloper should emphasise are the ground-covering gallop, powerful lungs and a powerful heart, which produce speed and staying power. The other gaits of the horse; walk, trot and canter, are less important for those who buy a Racing Horse/Galloper. However, the ability to jump can be very important as well, depending on the type of racing. They can be any colour, but most are bay, chestnut and brown.
Racing Horses: The best breeds for this discipline
The Thoroughbred is the supreme example of a Racing Horse. It was created in England from diverse breeds, such as the Irish Hobby, Scottish Galloway, English Running Horse, Turkoman, Barb and Arabian. The Thoroughbred was in development from the seventeenth century onward, although it was not known by that name in the G.S.B. (General Stud Book) until 1825. The English Thoroughbred has been influential on most other Racing Horses. The American Thoroughbred, which interestingly developed without the same substantial input from "Oriental" stock (Turkoman, Barb and Arabian) was able to compete and beat English Thoroughbreds by the late nineteenth century. Other nations took up the challenge, with France playing a leading role. The Thoroughbred is not the only Racing Horse, however. Races for Arab horses are very popular in some parts of the world, particularly West Asia, the Arabian Peninsula and North Africa. Horses that run at a galloping pace, which is a four-beat movement with a moment where all four legs are suspended in the air, are the true Racing Horse/Gallopers. However, there are also other kinds of racing, such as races for trotting and pacing horses, which are often harness races. The horses draw small vehicles called sulkies, and they can be driven at very high speeds. There are even races for large draught horses like Clydesdales and Shires, both of which have their own Grand National now, and also for Shetland Ponies. The Shetland Pony Grand National is particularly appropriate as these little ponies have the C-gene for speed, which came from native British stock in the original Thoroughbreds. All these breeds can genuinely be described as Gallopers when they race, as that is the gait that they use. Thoroughbreds have been very influential on other breeds used for racing, such as the golden Kinsky Horse of Czechoslovakia.
Racing Horses/Gallopers in equestrianism
Thoroughbred Racing Horses all share the same birthday! This is for eligibility for racing since the majority of horses are born in the spring, both north or south of the equator. This gives them the chance to grow naturally while their dams (mothers) graze on good spring and summer grass. They begin to race as two-, or three-year-olds, though the standardisation of the birthdate means they are older than this suggests. Until the age of four, male horses are known as colts, and female horses, fillies. There are prestigious races for both colts and fillies, as well as major events, such as the Epsom Derby, which are open to both. The most demanding races are those that involve formidable obstacles to be jumped, including the Aintree Grand National near Liverpool. Many nations have their own equivalents, like the Pardubice in Czechoslovakia. As well as being divided into flat racers and jumpers, Racing Horses are subdivided into sprinters, which are most successful over short distances, milers, which race over the distance of a mile, and stayers, which race more than a mile and six furlongs. The power, athleticism and speed of Racing Horses have also been influential on other breeds, particularly warmbloods. Retired Racing Horses/Gallopers often make good riding horses for experienced riders.