Never miss horse ads again!
With your personal eMail search request you will be informed regularly about new horse ads that are conform to your search criteria.
H
Sort by
Date descending

b
e

Date descending
b

Date ascending
e

Price ascending
b

Price descending
e

Breed ascending
b

Breed descending
e

Age ascending
b

Age descending
e

Height ascending
b

Height descending
Page-1-Ad
With this option your advertisement will be extra advertised on the top page of search results. It will be listed above the regular search results.
In addition, interested parties can directly see more information. This significantly increases the number of potential buyers.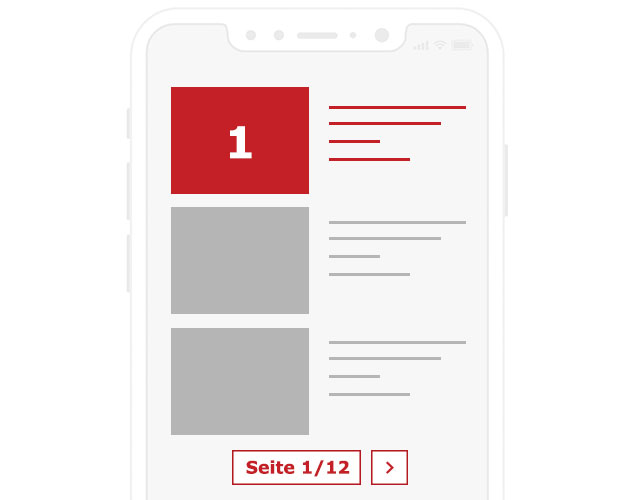 Basic advertisements
Stop looking and be found instead
With your personal request in search of the horse of your dreams.
Getting found
j

Describe yourself and your wishes

j

Receive your offer directly from certified buyers

j

Immediately online, duration of 90 days
Place a request now
H
Clydesdale

(11)
Multiple choice
Matthew Gregory King Ltd

(2)
allaroundequine.com

(1)
Platinum Equine Auction

(1)
Tyersal Equestrian

(1)
Cody Horse Sale

(3)
more premium sellers
Drafthorse

(11)
Mix

(4)
Multiple choice
Breeding horses

(2)
Driving horses

(4)
English Pleasure

(1)
Hunter

(1)
Hunter horses

(1)
Hunter under saddle

(1)
Leisure horses

(7)
Show horses

(3)
Show jumpers

(1)
•
education & results
Stallion at Stud

(3)
Trail

(6)
Versatility Ranch Horse

(1)
Western horses

(2)
Western Pleasure

(1)
Multiple choice
Stallion

(4)
Mare

(2)
Gelding

(5)
Multiple choice
Black

(5)
Brown

(1)
Bay

(1)
Roan-Bay

(1)
Multiple choice
Canada

(1)
Germany

(1)
Ireland

(1)
United Kingdom

(4)
United States

(4)
Multiple choice
Companion

(1)
For Beginners

(1)
Broken-in

(1)
Ground Work

(1)
Allrounder

(4)
loads easily

(1)
Stands for the farrier

(1)
Suitable for children

(1)
pace horse

(1)
Leased mare

(1)
Standard seller

(3)
premium seller

(8)
Refine your search
Incl. video

(4)
Your ad on the first page of search

(9)
only auction horses

(4)
Hide auction horses

(7)
Online since
Clydesdale Horses for sale on ehorses
The Clydesdale is one of the most famous horse breeds in the world. Originally a Scottish breed, from the valley (dale) of the River Clyde, these magnificent working horses went on to conquer the world as highly-rated draught horses. Used for both agriculture and industry, Clydesdales were especially popular in Canada, New Zealand and Australia, where they became known as "the breed that built a nation". In the late 19th and early 20th centuries, Scottish breeders were frequently able to sell a Clydesdale stallion overseas at record-breaking prices. To buy a Clydesdale was a great investment for a farm or business, as they were capable of working with many kinds of machinery as well as hauling large and heavy loads.
Use and characteristics of Clydesdale Horses
The modern Clydesdale is usually 16 to 18 hands (64 to 72 inches, 163 to 183 cm) tall, making it larger than its ancestors, and it also tends to be less compact than the earlier type. Some breeders may sell a Clydesdale stallion that is even taller, standing over 18hh. Weight-wise, Clydesdales are usually between 1,800 to 2,200 pounds (820 to 1000 kg). Their profiles are distinctive, either straight or convex, with full muzzles, and they have a lively and interested charisma yet a calm expression. Originally when purchasers went to buy a Clydesdale they were primarily looking for a horse with the power to draw any heavy load, from coal wagons to haycarts and brewery drays in town. However, despite their size and strength, Clydesdales are active horses whose stepping movement draws the eye. This liveliness, along with their rich coat coloring, often Sabino roan with white legs, makes them popular choices as parade and drum horses, particularly for the Household Cavalry in the UK. However, they can sometimes have skincare issues, particularly under their feathers.
Origin and history of breeding Clydesdale Horses
The history of the Clydesdale began in the 18th century with the importation of two Flemish stallions into Scotland. Two families were particularly connected with the creation of the breed at this time, the Patersons and the Dukes of Hamilton. While Flemish, or Flanders, horses may have been introduced into Scotland in the 16th century, little is known of the other ancestors of the Clydesdale. They are likely to have included local horses such as the Galloway. The two 18th century foundation stallions were a dark brown stallion belonging to James, sixth Duke of Hamilton, and "Paterson's Black Horse", a black stallion belonging to John Paterson. Through careful selection and breeding, the earliest Clydesdales were created, being first named "Clydesdales" in 1826. Their development paralleled that of the industrial revolution in Scotland, which influenced the characteristics that breeders and purchasers found desirable. In 1877, the first breed registry was formed.
Clydesdale Horses in equestrianism
While Clydesdales are best-known as draught horses, in recent years they have also become popular as riding horses. Their general good-nature, willingness and connection to humans can make them excellent riding horses, particularly for taller or larger adults. There is even a Clydesdale Grand National! Their role as working horses is likely to continue too, with the ever-popular Budweiser Clydesdales appearing at events across the USA, as well as the eye-catching Clydesdale drum horses of the Household Cavalry.
Record-breaking Clydesdale Horses
Though rare now, bonny Clydesdales can still break records. Poe, a Canadian Clydesdale, is currently claimed to be the world's tallest horse at 20.2 hands (80.8 inches/205 cm). Canada's Clydesdale stud book contained 50,000 pedigree Clydesdales before WWI. In the 1920s, an offer of £10,000 was refused for a top-rated Clydesdale stallion!