9 results
Cutting (Main discipline)

H
Never miss horse ads again!
With your personal eMail search request you will be informed regularly about new horse ads that are conform to your search criteria.
H
Sort by
Date descending

b
e

Date descending
b

Date ascending
e

Price ascending
b

Price descending
e

Breed ascending
b

Breed descending
e

Age ascending
b

Age descending
e

Height ascending
b

Height descending
Page-1-Ad
With this option your advertisement will be extra advertised on the top page of search results. It will be listed above the regular search results.
In addition, interested parties can directly see more information. This significantly increases the number of potential buyers.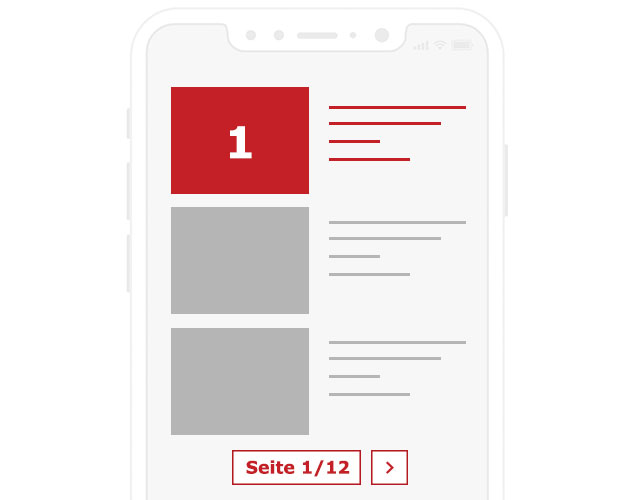 Basic advertisements
Being found rather than looking for
with your personal request to your desired horse.
to be found
j

Describe yourself and your wishes

j

receive your offer directly from certified buyers

j

immediately online, duration of 90 days
Place a request now
H
Myra Lejeune

(2)
Buster Ranch

(1)
Pferdezentrum Hochrhein

(1)
STROBLHOF RANCH/ Grüne Wiese KG

(1)
Simen Horses

(3)
Cutting

(9)
Multiple choice
Deutsche Quarter Horse Association

(3)
American Paint Horse Verband

(2)
France

(1)
Germany

(6)
Italy

(1)
United States

(1)
Multiple choice
Reg. Broodmare

(1)
School Horse / Pony

(1)
Green

(4)
Broken-in

(1)
Lunged

(2)
Incl. Tack

(1)
Ground Work

(2)
Allrounder

(2)
Weight Carrier

(1)
loads easily

(4)
5 Panel Test

(3)
Halter accustomed

(5)
Barefoot

(3)
Stands for the farrier

(4)
Directly from the breeder

(3)
incl. Equidenpass

(6)
No eczema

(3)
Standard seller

(1)
premium seller

(8)
Refine your search
Incl. video

(2)
Page-1-Ad

(8)
VAT can be stated separately

(4)
Foal

(5)
Hide auction horses

(9)
Characteristics of Cutting Horses
Fast, nifty on their feet and with a superlative instinct for cow behaviour, cutting horses are courageous and quick-thinking. Cutting is now an international sport and horses need not only to cut out cows from a herd but also to do it cleanly and skillfully in order to gain points. Cows try to return to the herd and some can be challenging, so it takes a bold and aware horse to face them and anticipate their next move. When a horse has cow sense, or "cow smarts" as it is sometimes known, it is one step ahead of the game, guessing what the cow is likely to do in advance and reacting with incredible speed to forestall it. Cutting horses are exceptional athletes in the horse world.
Cutting horses: The Best Breeds for this Discipline
Since cutting as a sport grew from the practical skills needed to manage huge herds of cattle, the best breeds are undoubtedly the ones that were originally developed in order to do the work. These include American breeds, such as the Quarter Horse, the Paint Stock Horse, and the Australian Stock Horse. Iberian breeds have the skill and athleticism required and were also developed from stock rearing cultures, although the methods used are often different. Stock horse breeds predominate at the top level of the sport, including stock ponies, such as Quarter Ponies, in the junior classes.
Cutting Horses in Equestrianism
For centuries, cutting horse skills were required anywhere in the world that huge herds of cattle needed to be managed. For the daily work of simply keeping an eye on the herds, any relaxed and sensible horse would do. However, as the herds mixed together over the years, the herd owners would periodically need to separate them again, and this was when the cutting horses were in their element. They needed the courage to get right into a herd of cattle to bring out a single cow, and today, that is one of the most skilful aspects of cutting as a competition. A truly great cutting horse cuts into the herd neatly and cleanly like a knife and separates the cow with the minimum of disruption to the other animals. It's always possible to identify a horse that will perform in an outstanding fashion since they keep both their eyes and ears focussed intently on the cow. As this was one of the most demanding aspects of managing cattle, cowboys, with their natural instinct for competition, turned it into a sport while they were working. It was only when new technology and methods transformed the world of herding cattle and reduced the need for the horse that cutting began to emerge as a professional sport. Today it is one of the most keenly attended and supported Western sports as it demonstrates the peak skills of the cowboy (or cowgirl) and their horse. In the USA and internationally, the equipment and terminology used are those of the Western stock rider, including the Western saddle and bridle and Western clothing, using chaps wherever possible. There are classes for professional, amateur and junior riders, with big prize money at many of the larger events. The National Cutting Horse Association or its 132 global affiliates provide the majority of international events, though there are also other completely independent organisations, such as the American Cutting Horse Association.