6 results
Cowhorse (Main discipline)

H
Quarter Horse, Stallion, 2 years, 15.1 hh, Chestnut-Red
F: DESPERADO KING BARR
Cowhorse


Simen Horses
DE-79585
Steinen
Quarter Horse, Stallion, 10 years, 15 hh, Grullo
Beautiful AQHA smoky grulla stallion
F: LADIES SMOKY DUDE | MF: TOP BOSS MAGIC
Cowhorse
- Breeding
US-57428
Bowdle, SD
price range ~17,588 $ to 29,313 $
Andalusian, Gelding, 7 years, 14.3 hh, Buckskin
Cowhorse
- Leisure - Western - Working Equitation


WOW Pferd
DE-84416
Taufkirchen (Vils)
Never miss horse ads again!
With your personal eMail search request you will be informed regularly about new horse ads that are conform to your search criteria.
H
Sort by
Date descending

b
e

Date descending
b

Date ascending
e

Price ascending
b

Price descending
e

Breed ascending
b

Breed descending
e

Age ascending
b

Age descending
e

Height ascending
b

Height descending
Page-1-Ad
With this option your advertisement will be extra advertised on the top page of search results. It will be listed above the regular search results.
In addition, interested parties can directly see more information. This significantly increases the number of potential buyers.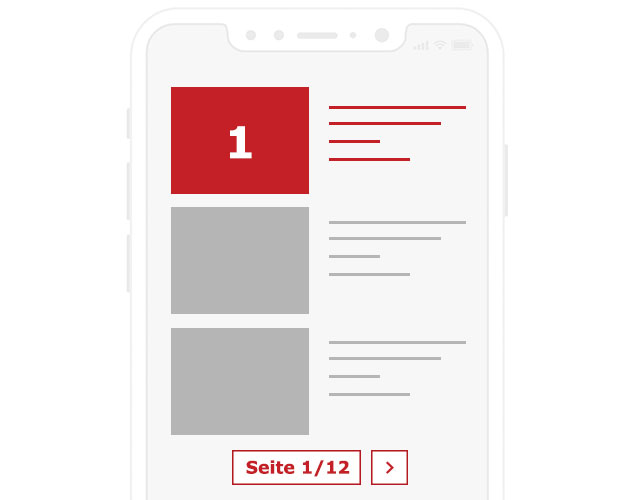 Andalusian, Gelding, 7 years, 14.3 hh, Buckskin
Cowhorse
- Leisure - Western - Working Equitation


WOW Pferd
DE-84416
Taufkirchen (Vils)
Quarter Horse, Stallion, 10 years, 15 hh, Grullo
Beautiful AQHA smoky grulla stallion
F: LADIES SMOKY DUDE | MF: TOP BOSS MAGIC
Cowhorse
- Breeding
US-57428
Bowdle, SD
price range ~17,588 $ to 29,313 $
Quarter Horse, Stallion, 2 years, 15.1 hh, Chestnut-Red
F: DESPERADO KING BARR
Cowhorse


Simen Horses
DE-79585
Steinen
Basic advertisements
Ukrainian Riding Horse, Stallion, 21 years
Cowhorse
DE-49082
Osnabrück
from 100,000 €
price range ~from 117,250 $
Mustang (american), Stallion, 1 year, Grullo
F: LEGACY DEL TESORO DE DOUBLE L
Cowhorse
DE-77731
Willstätt
Quarter Horse, Gelding, 6 years, 15 hh, Sorrel
Exceptional Reined Cowhorse gelding
F: CATS MERADA | MF: CD SURVIVOR
Cowhorse
- Western - Cutting - Ranch riding
US-83669
Star Idaho
40,000 $
Being found rather than looking for
with your personal request to your desired horse.
to be found
j

Describe yourself and your wishes

j

receive your offer directly from certified buyers

j

immediately online, duration of 90 days
Place a request now
H
WOW Pferd

(1)
Simen Horses

(1)
Cowhorse

(6)
Multiple choice
Deutsche Quarter Horse Association

(1)
Germany

(4)
United States

(2)
Multiple choice
For Beginners

(1)
Green

(2)
safe on the roads

(2)
loads easily

(3)
5 Panel Test

(1)
Competition experience

(1)
Halter accustomed

(2)
Barefoot

(2)
Stands for the farrier

(3)
Directly from the breeder

(1)
incl. Equidenpass

(3)
No eczema

(2)
Standard seller

(4)
premium seller

(2)
Refine your search
Incl. video

(2)
Page-1-Ad

(3)
VAT can be stated separately

(1)
Hide auction horses

(6)
Online since
2 days

(1)
3 days

(1)
1 week

(2)
2 weeks

(3)
Characteristics of the Working Cow Horse
It takes time and commitment to produce a working cow horse. The original Spanish tradition was, in effect, a horsemanship programme that took years to complete. During the training, the young horse advanced from working in the bitless bridle, known as a bosal, to responding to the lightest of touches on the reins while wearing a spade bit. The horses the vaqueros worked with were bred for the job, often over many generations, meaning they developed the innate "cow sense" that is still vital for competition work today. They were compact and intelligent horses, capable of turning on a coin and shifting between the different gaits instantly and effortlessly. Short strong cannon bones, pasterns that were not too long, and muscular, but not too heavy, quarters were – and are – required in working cow horses.
Working Cow Horses: The Best Breeds for this Discipline
Cow sense and agility count more than breed in the working cow horse competition, but certain breeds are far more likely to succeed, as they have been developed for this work. These include the American Quarter Horse, the Appaloosa, and the American Paint Horse. Spanish, Portuguese and other Baroque breeds are highly successful, too. The Iberian breeds; the PRE, the Andalusian and the Lusitano, have been working cow horses for centuries, and although breeds such as the Italian Murghese are less well-known, they are also part of European "cowboy" traditions. South American breeds, such as the Criollo, are also specialist cow horses. Working cow horses participate in popular events at some Arabian horse shows.
Working Cow Horses in Equestrianism
In the days when horses were a vital part of cattle management in the USA, it took seven or more years to create a "finished" cow horse. Horses became so responsive as a result of this training that they were said to react to a whisper or a "hair-trigger"; in other words, they could feel and react to the equivalent of the weight of a single hair on the reins. While not literally true, this is a very good analogy for the speed of the response that the horse developed when it felt the lightest touch from the rider's single hand on the reins. As technological changes reduced the need for horses for this work, enthusiasts decided to keep the traditions alive by creating events dedicated to reined cow horses. In modern competitions, horse and rider participate in two sessions, the first one being the "dry work", which involves performing a set reining pattern. The second session is the cow work and there are two parts to this. First of all, a single cow is sent into the arena and the horse must hold the cow – prevent it from moving – at one end. This is called "boxing the cow". Then the horse and rider run the cow along the rail of the arena and turn it back, but without the aid of the fence. This part is known as "fencing". Then the horse will bring the cow into the centre of the ring, making it circle tightly both clockwise and anticlockwise ("circling the cow"). Some competitions also include herd work, which involves cutting a single cow from a herd and preventing its return to the others. From this, it can be seen that a working cow horse demands a high level of commitment to succeed. It's certainly challenging, but also very rewarding!