y

Warmblood
y

Leisure horses
y

Show jumpers
y

Eventers
y

Gelding
y

Irish Sport Horse
y

Mare
Sort by
Date descending

b
H
e

Date descending
b

Date ascending
e

Price ascending
b

Price descending
e

Breed ascending
b

Breed descending
e

Age ascending
b

Age descending
e

Height ascending
b

Height descending
Page-1-Ad
With this option your advertisement will be extra advertised on the top page of search results. It will be listed above the regular search results.
In addition, interested parties can directly see more information. This significantly increases the number of potential buyers.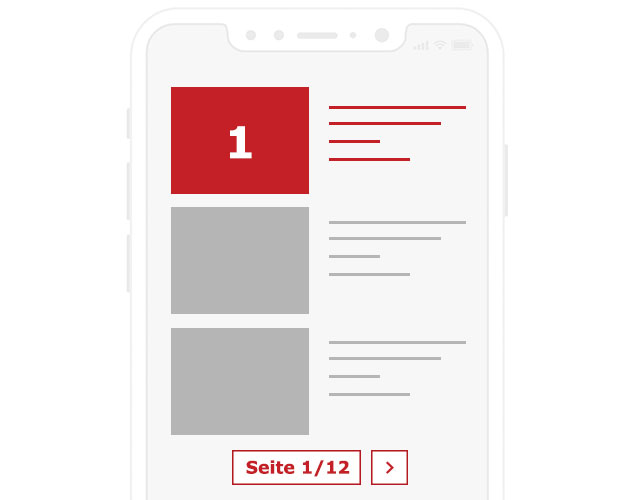 Basic advertisements
Stop looking and be found instead
With your personal request in search of the horse of your dreams.
Getting found
j

Describe yourself and your wishes

j

Receive your offer directly from certified buyers

j

Immediately online, duration of 90 days
Place a request now
H
American Quarter Horse

(1)
Cob

(1)
Connemara

(1)
Draft Horse

(1)
Irish Sport Horse

(4)
Oldenburg-International (OS)

(1)
Other Warmbloods

(1)
Multiple choice
Michele Radzey

(1)
Josephine Schnaufer

(1)
Rock House Stables

(2)
Platinum Equine Auction

(1)
more premium sellers
Warmblood

(8)
Drafthorse

(1)
Pony

(2)
Mix

(1)
Multiple choice
Hunter

(10)
Breeding horses

(3)
Dressage horses

(2)
•
education & results
Eventers

(5)
•
education & results
Hunter horses

(2)
Hunter under saddle

(1)
Leisure horses

(6)
Show jumpers

(6)
•
education & results
Trail

(1)
Multiple choice
Springpferdezuchtverband Oldenburg-International e.V. (OS)

(1)
Stallion

(1)
Mare

(4)
Gelding

(5)
Multiple choice
Gray

(3)
Chestnut-Red

(1)
Brown

(2)
Bay-Dark

(1)
Pinto

(2)
Buckskin

(1)
Multiple choice
Germany

(4)
Ireland

(4)
Netherlands

(1)
United States

(1)
Multiple choice
School Horse / Pony

(1)
Broken-in

(1)
Reliable for trail riding

(1)
Allrounder

(2)
loads easily

(1)
Vet-Check

(2)
Stands for the farrier

(1)
Suitable for children

(1)
With horse passport

(3)
Standard seller

(5)
premium seller

(5)
Refine your search
Incl. video

(4)
Your ad on the first page of search

(6)
VAT can be stated separately

(2)
Hide auction horses

(10)
Online since
Hunter Horses for sale on ehorses
A hunter is a type of horse, rather than a breed, which was made for fox hunting. Generally powerful, with exceptional stamina, a hunter should be able to gallop across country terrain for extended periods of time and jump natural fences with confidence. Modern hunters tend to follow scent trails that are laid across the countryside for a pack of hounds to follow, rather than hunting animals as they used to do. However, these drag hunts can be just as fast and demanding as the traditional chase, with equally challenging fences, so the modern horse needs all the skill and assurance of the hunters of centuries ago. Good hunters are always in demand as hunting is a popular sport around the world.
Characteristics of Hunter Horses
An outstanding hunter also makes an excellent all-round riding horse; one that is healthy, with good gaits and conformation, and a reliable and tractable nature. Traditionally, hunters were divided into types by weight, so a heavyweight hunter was suitable for a tall or large man, while a lightweight or small hunter would be ridden by a woman. Most importantly though, hunters need to be steady, rather than flighty horses. Their day out hunting certainly involves a large amount of galloping, but it is also likely to involve periods of standing still, during which the horse needs to be comfortable in the presence of other horses with lots of activity going on.
Hunter Horses: The Best Breeds for this Discipline
Any reliable horse with stamina and the confidence to tackle demanding fences across country terrain can make a good hunter. In the early days of foxhunting, Thoroughbreds and various Thoroughbred crosses were used. Cleveland Bay Horses have been viewed as making a good cross to breed hunters, for a long time. The tall, strong continental breeds, such as Hanoverians and Holsteiner Horses, make good crosses with Thoroughbreds, and most modern warmbloods are at home in the hunting field, as are native ponies, particularly the taller ones, such as Highlands, Dales and Welsh Section D ponies. Ireland has long been famous for breeding outstanding hunters.
Hunter Horses in Equestrianism
Hunting on horseback has been a tradition of many cultures, from the Greeks to the Native Americans. It was only in the late medieval or early modern period, with increasing specialisation through the emergence of recognised types of horses, that the idea of a horse dedicated to hunting was considered in Europe. English and Irish foxhunting were particularly influential on the development of the hunter type of horse. People have hunted animals for food for centuries, and have also hunted dangerous animals, such as boars, wolves and bears, for sport. From late medieval times onward, fields that had been largely open in England began to be enclosed with boundaries, such as hedges and railings, giving hunters the opportunity to jump over obstacles when they were out. The large wild animals became extinct in Britain by early modern times, though wolves may have lingered in Scotland until the eighteenth century. Foxhunting emerged in the eighteenth and nineteenth centuries as a sport with its roots in traditional hunting but with its own history and culture. The fast, cross-country hunt following a pack of foxhounds is said to have been developed by John Warde (born 1752), who is known as the Father of Foxhunting. The hierarchy of the hunt included the Master of Foxhounds (M.F.H.), the huntsman and the whippers-in. Only the hunt staff could wear hunting scarlet, and still, today, wherever they are in the world, fox or drag hunts follow the traditions set down largely in the eighteenth and nineteenth centuries in Britain and Ireland. English leather saddles and bridles are used, as is the traditional clothing; either tweed or black jackets with a velvet cap, jodhpurs or breeches, and a white stock (scarf) fastened smartly at the neck. Some hunts are relaxed about non-staff wearing jackets of hunting scarlet. Hunting has its own terminology and cries, such as the "View-holloa", (pronounced "holler") and, of course, the famous "Tally-ho!" Many people across the world enjoy keeping the traditions of hunting alive and appreciate the qualities of a good hunter, both in and out of the hunting field.