8 results
Hunting (Main discipline)

H
Never miss horse ads again!
With your personal eMail search request you will be informed regularly about new horse ads that are conform to your search criteria.
H
Sort by
Date descending

b
e

Date descending
b

Date ascending
e

Price ascending
b

Price descending
e

Breed ascending
b

Breed descending
e

Age ascending
b

Age descending
e

Height ascending
b

Height descending
Page-1-Ad
With this option your advertisement will be extra advertised on the top page of search results. It will be listed above the regular search results.
In addition, interested parties can directly see more information. This significantly increases the number of potential buyers.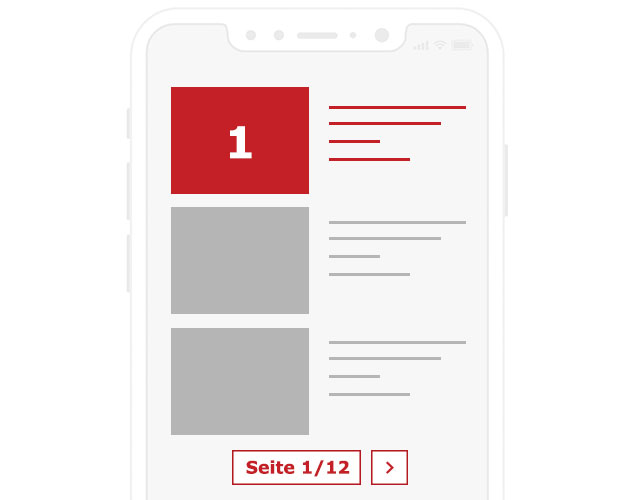 Connemara, Stallion, Foal (05/2021), 14.2 hh, Gray-Dapple
F: BETTYSPARK SHADOW | MF: KIRRIN MALACHI
Hunting
- Dressage - Jumping - Eventing


Sophie Graefin von Maltzan
IE-N91PF75
MOYVORE
to 2,500 €
price range ~ to 2,931 $
Arabian Partbred, Gelding, 17 years, 15.1 hh, Pinto
Piebald Arabian Pinto Gelding
Hunting
- Dressage
US-30114
Canton, Georgia
7,000 $ ONO
Connemara Mix, Mare, 1 year, 16 hh, Can be white
F: CAHERROSS DUKE CONNEMARA | MF: IRISH DRAFT
Hunting
- Leisure - Eventing - Breeding


Sophie Graefin von Maltzan
IE-n91pf75
moyvore
Irish Sport Horse Mix, Gelding, Foal (01/2021)
Irish horses for sale
Hunting
- Dressage - Leisure - Jumping


John Roche
IE-South
Wexford
German Riding Pony, Mare, 11 years, Brown
Hunting
- Leisure


Reit und Schleppjagdverein Gröst eV
DE-06632
Göst
Basic advertisements
Westphalian, Gelding, 10 years, 16.3 hh, Brown
F: PR.H. AMANTUS | MF: PARADEMARSCH I
Hunting
- Show Hunter
DE-46569
Hünxe
New
Cob, Gelding, 4 years, 15 hh, Pinto
Stunning potential show cob / working hunter/ all-rounder
Hunting
- Endurance - Show - English Pleasure
IE-Rathoe
Carlow
Alt Oldenburg, Stallion, 3 years
Hunting
ES-48488
gfrefef
Being found rather than looking for
with your personal request to your desired horse.
to be found
j

Describe yourself and your wishes

j

receive your offer directly from certified buyers

j

immediately online, duration of 90 days
Place a request now
H
Sophie Graefin von Maltzan

(2)
Reit und Schleppjagdverein Gröst eV

(1)
John Roche

(1)
Hunter

(8)
Multiple choice
Westfälisches Pferdestammbuch e.V.

(1)
Germany

(2)
Ireland

(4)
Spain

(1)
United States

(1)
Multiple choice
Broken-in

(1)
Lunged

(1)
Incl. Tack

(1)
Ground Work

(1)
safe on the roads

(2)
Allrounder

(2)
Weight Carrier

(2)
loads easily

(2)
Halter accustomed

(2)
Barefoot

(1)
Stands for the farrier

(2)
Directly from the breeder

(1)
No eczema

(1)
Standard seller

(4)
premium seller

(4)
Refine your search
Incl. video

(3)
Page-1-Ad

(5)
Foal

(2)
Hide auction horses

(8)
Online since
yesterday

(1)
2 days

(1)
3 days

(1)
1 week

(2)
2 weeks

(2)
Characteristics of the Show Hunter
Traditionally, show hunters were classified by weight, rather than breed, so that riders could select the horse that was best for them. They were described as heavyweight, middleweight and lightweight, and sometimes as ladies' or small hunters. Hunters are often expected to show a brief period of extended speed during the course of their individual presentation, as they would be expected to gallop for long periods across country terrain while hunting. For the show ring, the hunter should be immaculately turned out in English saddle and bridle, with the rider wearing traditional tweed or black jacket, breeches or jodhpurs, and boots. As well as ridden showing classes, there are working hunter classes during which the horses or ponies will have to jump a small course of natural obstacles, and hunter trials, which is a type of cross-country event with jumps.
Show Hunters: The Best Breeds for this Discipline
For showing, the horses are often hunter types with a relatively high proportion of Thoroughbred to give them a presence in the show ring. Good crosses for substance include Cleveland Bay, Irish Draught and many of the old type German breeds, including Hanoverians and Holsteins. Modern warmbloods are a very popular choice for hunter classes, meaning that the competitor has a wide choice from Hungarian Sport Horses to the Selle Français. Show Hunter classes for ponies are also very popular events across the world. Traditional native ponies, such as the Mountain and Moorland breeds – Fell, Dales, Welsh and Connemara for example – compete with equal success alongside more highly bred show ponies with a high percentage of Thoroughbred in them. Broadly speaking, in the show ring, judges look for a well-turned-out horse and rider who strike an elegant image, whereas, in the working hunter classes, a workmanlike horse or pony has an equal chance of succeeding, as the event is based on performance.
Show Hunters in Equestrianism
Show hunter classes are held across the world and often attract large numbers of participants. Different traditions have developed in different countries. In the USA, for example, Western hunter classes are very popular. The type of horse and the style of riding is somewhat different from that of hunter classes in the UK. All these international classes ultimately have their origin in British and Irish foxhunting traditions, which were extremely influential in all equestrian disciplines. There were originally strong links between the military and fox hunting and the type of horse developed for hunting was also popular with cavalry officers. There were once fox hunts in nearly every county of England, Scotland, Ireland and Wales, and Ireland gained a very high reputation for producing excellent hunter type horses. The Master of Foxhounds and the hunt servants – the huntsman and whippers-in – wore scarlet coats that came to be incorrectly known as "Hunting Pink", a tradition which may date back to the days of Queen Anne. Other hunts, particularly in continental Europe, had a tradition of green coats. Hunt followers often wore "ratcatcher", the traditional tweed jackets, short boots and bowlers worn mainly in the countryside. For modern hunter classes, competitors wear either tweed or black jackets. Maintaining traditions is an important part of show hunter classes. Competitors enjoy turning out their horses to the highest possible standard to join a line-up of immaculate and beautiful show hunters standing proudly in the ring!