Percheron, Stallion, 6 years, 17 hh, Gray-Dapple
Breeding
PL-11-040
DOBRE MIASTO
Percheron, Stallion, 3 years, 17.1 hh, Gray-Dapple
Breeding
- Mating
PL-11-040
DOBRE MIASTO
Never miss horse ads again!
With your personal eMail search request you will be informed regularly about new horse ads that are conform to your search criteria.
H
Sort by
Date descending

b
e

Date descending
b

Date ascending
e

Price ascending
b

Price descending
e

Breed ascending
b

Breed descending
e

Age ascending
b

Age descending
e

Height ascending
b

Height descending
Page-1-Ad
With this option your advertisement will be extra advertised on the top page of search results. It will be listed above the regular search results.
In addition, interested parties can directly see more information. This significantly increases the number of potential buyers.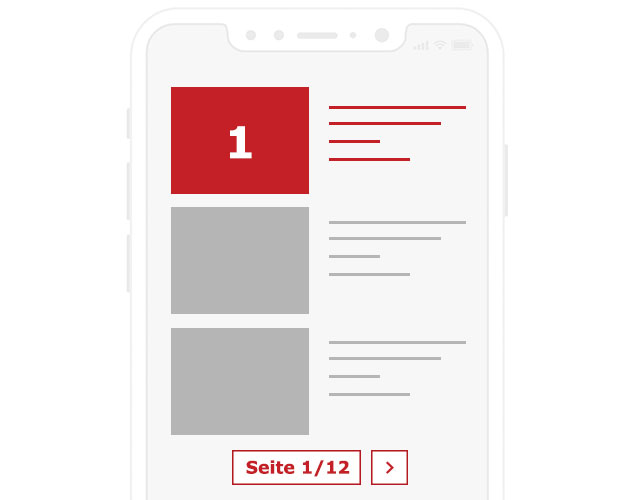 Percheron, Stallion, 6 years, 17 hh, Gray-Dapple
Breeding
PL-11-040
DOBRE MIASTO
Basic advertisements
Percheron, Gelding, 3 years, 16.1 hh, Gray
Leisure
- Driving
DE-26817
Rhauderfehn
Percheron, Stallion, 4 years, 17.2 hh, Gray-Dark-Tan
Leisure
- Mating - Driving - Baroque
DE-41066
Mönchengladbach
5,000 € to 10,000 €
price range ~5,863 $ to 11,725 $
Percheron Mix, Gelding, 4 years, 17 hh, Tobiano-all-colors
Beautiful & Sweet, Gentle giant
F: BENCHFIELDS STERLING REFLECTION | MF: TOSTENSONS MONTGOMERY
Trail
- Driving - Western
US-65759
Taneyville
15,500 $
Percheron, Stallion, 3 years, 17.1 hh, Gray-Dapple
Breeding
- Mating
PL-11-040
DOBRE MIASTO
Percheron, Mare, 9 years, 17 hh, Gray-Dapple
Leisure
DE-55487
Sohren
Being found rather than looking for
with your personal request to your desired horse.
to be found
j

Describe yourself and your wishes

j

receive your offer directly from certified buyers

j

immediately online, duration of 90 days
Place a request now
H
Percheron

(6)
Mehrfachauswahl
ACE Group Inc.

(1)
Bayerischer Zuchtverband für Kleinpferde und Spezialpferderassen e.V.

(1)
American Paint Horse Verband

(1)
Germany

(3)
Poland

(2)
United States

(1)
Multiple choice
For Beginners

(1)
Ground Work

(1)
safe on the roads

(1)
Allrounder

(1)
Weight Carrier

(1)
loads easily

(2)
Halter accustomed

(2)
Barefoot

(1)
Stands for the farrier

(2)
Suitable for children

(1)
Refine your search
Incl. video

(4)
Page-1-Ad

(1)
Hide auction horses

(6)
Online since
Use and characteristics of the Percheron
The Percheron, like many other draught horse breeds, has increased in size over time and today the breed generally stands around 16 hands 1 inch high (65 inches/165 cm). Permitted colours are grey or black. When researching the breed in order to buy a Percheron, it will be clear that there is some variation in breed standards between different countries. Percherons are noted for their courage, strength and soundness, as well as a certain spiritedness that makes them engage very actively in their work. Experienced breeders who sell a Percheron will produce animals with compact conformation and strong legs with flat, dense bone, as well as very healthy feet. Although they have increased in size, they have maintained a low centre of gravity which is ideal for agricultural work. Today, Percherons can be found working in all areas of agriculture and horticulture, including viniculture, tree nurseries and forestry.
Origin and history of breeding Percheron horses
The history of the Percheron horse centres on the area of Le Perche in southern Normandy. The region was long famous for several breeds of horse, including the influential Norman cob. Various stories exist about the origin of the Percheron, although many of them are undocumented and difficult to confirm. Several tales relate to the influence of the Arab horse on the breed, beginning in the 9th century with the campaigns of Charles Martel against Moorish cavalry. He is said to have captured many horses and used them for breeding. In later medieval times, the Compte de Perche is believed to have brought back horses from campaigning in Spain. Certainly, the noble, alert head of the Percheron horse suggests Spanish and Barb ancestry. However, the influence of the Arab horse on the breed can only be traced with certainty to the 18th century, when the Royal Stud at Le Pin permitted Arab stallions to be made available to the owners of mares of Percheron type. This is often quoted as the origin of the striking grey colour in Percherons. Some English Thoroughbred stallions were also used. At this time, the Percheron was not primarily a draught horse, but more of a riding and carriage horse type, and the first imports to the USA took place in 1839. In 1883, some French farmers, devotees of the breed, created the first studbook to represent the type of Percheron that is known today.
Percheron horses in equestrianism
Although the need for working horses has diminished, Percherons still rate very highly amongst the people continuing to use draught horses in their everyday lives, such as the Amish. The Percheron also makes an excellent cross for the creation of sport horses and strong, reliable all-round riding and harness horses.