y

Pony
y

Leisure horses
y

Gelding
y

Show jumpers
y

Endurance horses
y

Mare
y

Dun
Sort by
Date descending

b
H
e

Date descending
b

Date ascending
e

Price ascending
b

Price descending
e

Breed ascending
b

Breed descending
e

Age ascending
b

Age descending
e

Height ascending
b

Height descending
Page-1-Ad
With this option your advertisement will be extra advertised on the top page of search results. It will be listed above the regular search results.
In addition, interested parties can directly see more information. This significantly increases the number of potential buyers.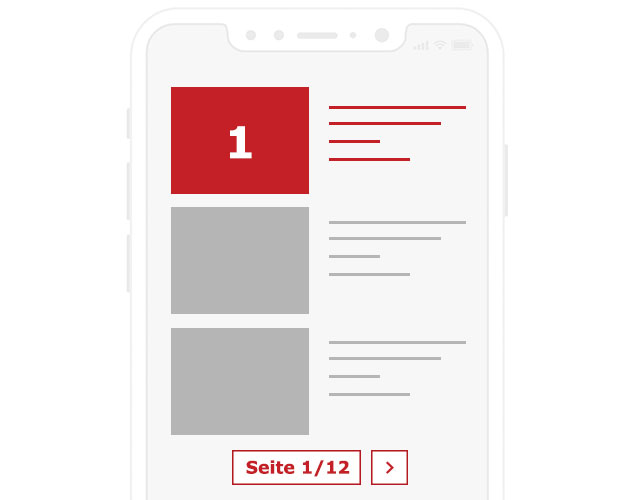 Basic advertisements
Stop looking and be found instead
With your personal request in search of the horse of your dreams.
Getting found
j

Describe yourself and your wishes

j

Receive your offer directly from certified buyers

j

Immediately online, duration of 90 days
Place a request now
H
Konik

(8)
Multiple choice
Reit-&Pferdehof Scheibenberg (Barockpferde Eschenhof)

(1)
Reiterhotel Vox GmbH Co KG

(1)
Johan Van de Streek

(1)
Katharina Lehmann

(1)
more premium sellers
Breeding horses

(2)
Dressage horses

(1)
•
education & results
Driving horses

(2)
Endurance horses

(3)
Eventers

(1)
•
education & results
Leisure horses

(7)
Show horses

(1)
Show jumpers

(3)
•
education & results
Working Equitation

(1)
Multiple choice
Stallion

(1)
Mare

(3)
Gelding

(4)
Multiple choice
Dun

(3)
Grullo

(2)
Multiple choice
Austria

(1)
Germany

(5)
Poland

(2)
Multiple choice
School Horse / Pony

(1)
Therap. Purposes

(1)
Broken-in

(1)
Lunged

(2)
Ground Work

(2)
Reliable for trail riding

(2)
Allrounder

(3)
loads easily

(1)
Halter accustomed

(2)
Barefoot

(2)
Stands for the farrier

(2)
Suitable for children

(1)
With horse passport

(2)
No eczema

(2)
Standard seller

(4)
premium seller

(4)
Refine your search
Your ad on the first page of search

(4)
Hide auction horses

(8)
Online since
Use and characteristics of the Konik
These strong, sturdy ponies are often described as "mouse-grey" in colour, a term that was also used to describe the wild Tarpan, which was believed to be one of their ancestors. This coat colour is also called blue dun. Koniks are between 12.3 hands (51 inches/130 cm) and 13.3 hands (55 inches/140 cm) in height and they are attractive animals with fine legs. Their domesticated ancestors, known as Panje horses, were used for many tasks on Polish farms and in the army. Early in the twentieth century, farmers would often sell a Konik crossed with another breed to make a bigger, stronger draught animal. Today when people buy a Konik it is usually for conservation grazing.
"
Origin and history of breeding Konik Ponies
The history of the Konik pony is closely related to that of the Tarpan, which was believed to be the true wild horse of Europe and the Russian steppe. When the last Tarpan died in captivity early in the 1900s, several specialists in zoos set out to recreate the type. Some of the ponies of Poland were known to have Tarpan ancestry. They looked very similar to the Tarpan, and Tarpans had been bred with Polish ponies on farms after the dispersal of a herd of Tarpans from a reserve early in the nineteenth century. In 1923, the Panje horses, which came from Biłgoraj, attracted the interest of agriculturalist Professor Tadeusz Vetulani. It was Vetulani who first used the general term "Konik" as a descriptive for the breed and encouraged studs to conserve them, opening a Konik reserve in Białowieża Forest in 1936. Vetulani believed that if left to live a wild and free life, the animals would naturally revert to a wild type. The ponies became known as konik polski or konik biłgorajski, sometimes translated as the Polish primitive horse. This was a time when several programmes existed to "breed back" to a more "primitive" type of horse, including that of Lutz Heck and Heinz Heck, German zoologists. They included Konik ponies in their programme, along with Przewalski's horses, Icelandic horses and Gotland ponies. At the same time, other breeders continued to cross the Koniks with domesticated breeds to produce larger utility horses for riding or farm work. Today, Koniks are the pony of choice for many conservation projects. Even though modern DNA analysis does not support a connection to the Tarpan, the Koniks are hardy and appealing animals that fit well into conservation programmes.
Konik Horses in equestrianism
Many Koniks can be seen in the Netherlands, where they roam the Oostvaardersplassen and de Kleine Weerd near Maastricht on the banks of the river Meuse. Dutch programmes have been so successful that they have contributed Koniks to conservation programmes in Spain, Latvia and the UK. The most famous UK location that uses Koniks is the National Trust's Wicken Fen site near Cambridge.
"