Never miss horse ads again!
With your personal eMail search request you will be informed regularly about new horse ads that are conform to your search criteria.
H
Sort by
Date descending

b
e

Date descending
b

Date ascending
e

Price ascending
b

Price descending
e

Breed ascending
b

Breed descending
e

Age ascending
b

Age descending
e

Height ascending
b

Height descending
Page-1-Ad
With this option your advertisement will be extra advertised on the top page of search results. It will be listed above the regular search results.
In addition, interested parties can directly see more information. This significantly increases the number of potential buyers.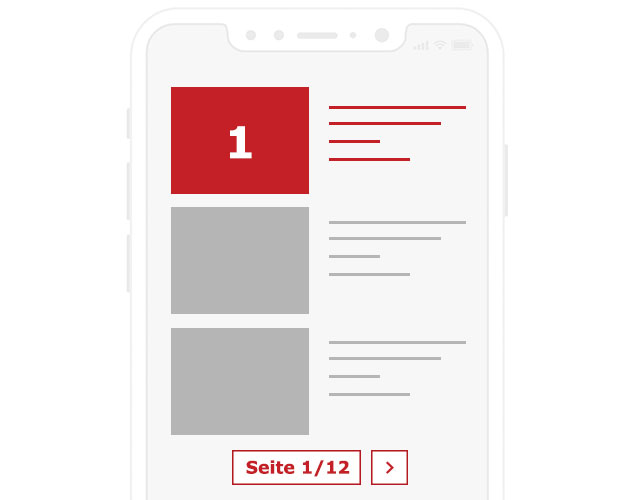 Lewitzer, Gelding, 16 years, 14 hh, Pinto
Leisure
- Dressage
DE-29633
Munster
New
Lewitzer Mix, Mare, 2 years, 12 hh, Pinto
F: BEN HOUR | MF: ROWFANT SAUL
Leisure


Simen Horses
DE-79585
Steinen
Lewitzer Mix, Mare, 1 year, 14.1 hh, Pinto
F: BEN HOUR
Leisure
- Western


Simen Horses
DE-79585
Steinen
Lewitzer Mix, Stallion, 1 year, 14.1 hh, Pinto
F: BEN HOUR
Leisure
- Western


Simen Horses
DE-79585
Steinen
Basic advertisements
Lewitzer, Mare, 11 years, 13.2 hh, Black
F: OLLI T | MF: BIGSBY
Jumping
- Leisure
DE-49757
Werlte
Lewitzer, Gelding, 9 years, 15 hh, Pinto
F: PYTHAGORAS | MF: MAMBO MOSCAN
Dressage
- Jumping - Eventing
DE-13159
Berlin
Lewitzer Mix, Stallion, 1 year, 14.1 hh
Leisure
DE-18184
Broderstorf
Lewitzer, Stallion, 1 year, 14.1 hh, Pinto
Leisure
AT-3365
Allhartsberg
2,500 € to 5,000 €
price range ~2,931 $ to 5,863 $
Lewitzer, Stallion, 3 years, 12.2 hh, Brown
Leisure
DE-45881
Gelsenkirchen
Being found rather than looking for
with your personal request to your desired horse.
to be found
j

Describe yourself and your wishes

j

receive your offer directly from certified buyers

j

immediately online, duration of 90 days
Place a request now
H
Lewitzer

(9)
Mehrfachauswahl
Verband der Pferdezüchter Mecklenburg-Vorpommern e.V.

(2)
Zuchtverband für deutsche Pferde

(3)
Germany

(8)
Austria

(1)
Multiple choice
For Beginners

(2)
Green

(6)
Lunged

(1)
Incl. Tack

(1)
Ground Work

(1)
safe on the roads

(2)
Allrounder

(2)
Weight Carrier

(2)
loads easily

(6)
Competition experience

(1)
Halter accustomed

(6)
Barefoot

(7)
Stands for the farrier

(6)
Suitable for children

(4)
Directly from the breeder

(4)
incl. Equidenpass

(3)
No eczema

(5)
Standard seller

(6)
premium seller

(3)
Refine your search
Incl. video

(4)
Page-1-Ad

(4)
VAT can be stated separately

(3)
Hide auction horses

(9)
Online since
yesterday

(1)
2 days

(1)
3 days

(1)
1 week

(2)
2 weeks

(3)
Use and characteristics of Lewitzers
The striking coat colours of many of these charming ponies are one of their greatest assets for those planning to sell a Lewitzer. Piebald and skewbald are found most often, but there are also beautifully marked, spotted individuals and no coat colours are disbarred. The advantage for those considering whether to buy a Lewitzer is that the ponies are available in a range of sizes from 10.3 hands high (43 inches/109 cm) to 14.1 hands high (57 inches/142 cm). Three categories of Lewitzer exist and each is height-based. The first category includes Lewitzers from 10.3 to 12 hands high (42 inches/107 cm) and the ponies clearly show Shetland influence. The second covers ponies from 12 hands high to 13 hands high (52 inches/132 cm), which are suitable for riding, driving and other working activities. Ponies over this height are suitable for teenagers and older riders.
Origin and history of breeding Lewitzers
The Lewitzer, also known as the Lewitz, was bred from the start to be a sensible, robust riding pony for children. To this end, breeders in the GDR in the 1970s selected from a wide range of breeds to obtain the best qualities of each of them. Breeds that were chosen included Shetland and Fjord mares, which were crossed with Arab, Thoroughbred and Trakehner stallions. This meant that the ponies had grace as well as robustness, and sensible natures as well as a light and rhythmic way of moving. This combination of a friendly and willing nature, as well as refinement of appearance, makes the Lewitzers very appealing as family ponies. Several breeders have now chosen to specialise in the piebald and skewbald colouring, which looks very alluring on such graceful animals.
The ponies are sometimes described as more horse-like in appearance, with the muscled and sloping shoulders that are found in good riding horses, and elegance of movement. Their noses have a slight tendency to be concave and their eyes are large and dark. The overall outline is balanced and harmonious. The Lewitzer is a good example of a pony that will be at ease taking several generations of learner riders through their first steps in riding. Their movement and colouring make them equally at home in the show ring as on pleasure rides. They are characterful ponies without being challenging and bond closely with their young riders and their families. There's a good deal of choice when it comes to size and conformation too, given the range of breeds used in the creation of the Lewitzer. The lightness of movement, with good impulsion from the hindquarters, will also appeal to young riders who like a pony that is forward-going and responsive.
Lewitzers in equestrianism
Being easy to keep and train, Lewitzers can take part in many events that young people enjoy, from shows to pleasure rides and jumping. They also make good driving ponies, either singly, in pairs or in larger teams. Although current populations remain relatively small, their reputation as gentle and willing ponies with intelligence and all-round potential means they are likely to increase in popularity. Whatever their conformation or size, every Lewitzer is bred for the good nature that is characteristic of the breed. The smaller ponies, being more Shetland-like, yet also elegant, are ideal for leading rein classes. The quality and temperament of the Lewitzer make it a good choice for any modern family of pony-lovers.