13 results
Mini Shetland Pony

H
Never miss horse ads again!
With your personal eMail search request you will be informed regularly about new horse ads that are conform to your search criteria.
H
Sort by
Date descending

b
e

Date descending
b

Date ascending
e

Price ascending
b

Price descending
e

Breed ascending
b

Breed descending
e

Age ascending
b

Age descending
e

Height ascending
b

Height descending
Page-1-Ad
With this option your advertisement will be extra advertised on the top page of search results. It will be listed above the regular search results.
In addition, interested parties can directly see more information. This significantly increases the number of potential buyers.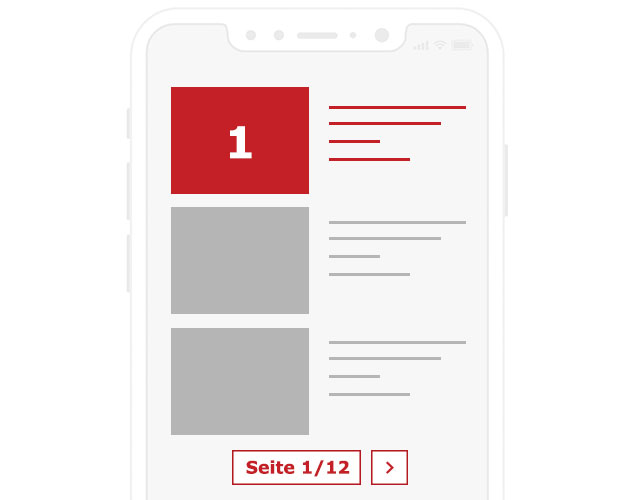 Basic advertisements
New
Being found rather than looking for
with your personal request to your desired horse.
to be found
j

Describe yourself and your wishes

j

receive your offer directly from certified buyers

j

immediately online, duration of 90 days
Place a request now
H
Mini Shetland Pony

(13)
Multiple choice
Verband der Pferdezüchter Mecklenburg-Vorpommern e.V.

(1)
Pferdestammbuch Schleswig-Holstein/Hamburg e.V.

(1)
Austria

(2)
Germany

(9)
United States

(2)
Multiple choice
Companion

(2)
Green

(1)
Broken-in

(1)
Ground Work

(1)
loads easily

(1)
Halter accustomed

(2)
Barefoot

(2)
Stands for the farrier

(1)
Suitable for children

(1)
incl. Equidenpass

(1)
No eczema

(2)
Standard seller

(11)
premium seller

(2)
Refine your search
Incl. video

(1)
Page-1-Ad

(3)
VAT can be stated separately

(2)
Foal

(2)
Hide auction horses

(13)
Online since
yesterday

(1)
2 days

(1)
3 days

(1)
1 week

(2)
2 weeks

(2)
Use and characteristics of a Miniature Shetland
All Shetland Ponies are small, of course, but Miniature Shetlands are living proof that less can be more! More characterful, more appealing and more self-assured; that's undoubtedly how they see themselves. The breed standards mean that in order to register and sell a Miniature Shetland Pony, its height must be 34 inches or under (8 hands 2 inches/86 cm). Like the larger versions of their breed, purchasers can buy a Miniature Shetland Pony with any coat colour other than spotted. The ponies have the thick double coats that keep them toasty warm in winter and which they shed for a sleeker and shinier version in summer.
Origin and history of breeding Miniature Shetlands
Small ponies have existed on the islands of Shetland and Orkney for thousands of years. Bones of these little equines reveal that they have been there since the Bronze Age, and there were probably later introductions during the period when the islands had Norse rulers. Traditionally the ponies were used for all sorts of activities from carrying peat and other pack pony work, to ploughing small areas of land. Comparatively speaking, these ponies have the greatest strength for size of any equines.
In the nineteenth century, as well as fulfilling their traditional work on the islands, the ponies were increasingly used as pit ponies in the coal mines of Britain, particularly in northeast England. Acts of Parliament banned women and children from working underground in coal mines, and the ponies were small enough to fit into the low roofed areas where the women and children had previously worked. Lord Londonderry, a major landowner and mine owner in northeast England, had his own Shetland Pony studs on the Shetland Islands and he bred a type that was particularly suited to underground working.
Two sisters, the Ladies Estella and Dorothea Hope, were involved in the creation of miniature Shetlands. Born into a wealthy Scottish landowning family, they went to live in Sussex where they set up a world-famous stud in the late nineteenth century. The Ladies Hope bred both standard size and Miniature Shetlands, and it was not long before interested buyers were shipping ponies to other countries from the Hope sisters' South Park Stud.
Since they are smaller versions of the Shetland breed, the standards for Miniature Shetlands are the same as those for Shetlands, just a smaller version. This means they are tough animals with strong legs and excellent feet. They are curious and friendly around humans and willing to take part in lots of activities. Both Miniature Shetlands and Shetlands have contributed to the creation of several other breeds, including Falabellas and Lewitzer ponies.
Suitability of Miniature Shetlands as companions and pets
While some Miniature Shetland Ponies are large enough and strong enough to be ridden by small children, many of them are involved in other activities. They make first-rate driving ponies whether singly, in pairs, or teams. They take part in exciting scurry classes, which are fast and challenging driving events around various obstacles. In-hand Miniature Shetland classes are always very well supported. Many Miniature Shetlands are used for historical engagement at museums and other venues. Some are media stars, appearing in films, on TV and in pantomimes and musicals. They make great companion ponies for larger ponies who would otherwise be on their own. Increasingly, they are used as service animals for disabled or visually impaired people. Their intelligence means they are very suitable for this work. Above all, they enjoy being part of the family.