10 results
German Trotter

H
Never miss horse ads again!
With your personal eMail search request you will be informed regularly about new horse ads that are conform to your search criteria.
H
Sort by
Date descending

b
e

Date descending
b

Date ascending
e

Price ascending
b

Price descending
e

Breed ascending
b

Breed descending
e

Age ascending
b

Age descending
e

Height ascending
b

Height descending
Page-1-Ad
With this option your advertisement will be extra advertised on the top page of search results. It will be listed above the regular search results.
In addition, interested parties can directly see more information. This significantly increases the number of potential buyers.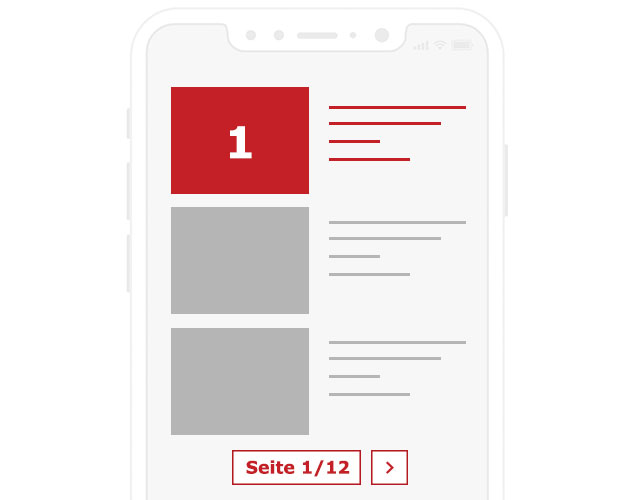 Basic advertisements
Stop looking and be found instead
With your personal request in search of the horse of your dreams.
Getting found
j

Describe yourself and your wishes

j

Receive your offer directly from certified buyers

j

Immediately online, duration of 90 days
Place a request now
H
German Trotter

(10)
Multiple choice
Zuchtgemeinschaft Finca Barroco

(1)
Kim Feelders

(1)
Austria

(1)
Germany

(9)
Multiple choice
Companion

(3)
Broken-in

(1)
Lunged

(1)
Protect. Contract

(1)
Incl. accesories

(2)
Ground Work

(1)
Reliable for trail riding

(3)
Allrounder

(2)
loads easily

(2)
Four-Gaited

(1)
Vet-Check

(1)
Competition experience

(1)
Halter accustomed

(1)
Barefoot

(2)
Stands for the farrier

(2)
Suitable for children

(1)
With horse passport

(2)
pace horse

(1)
No eczema

(2)
Standard seller

(8)
premium seller

(2)
Refine your search
Your ad on the first page of search

(3)
Hide auction horses

(10)
Online since
yesterday

(1)
2 days

(1)
3 days

(2)
1 week

(5)
2 weeks

(6)
German Trotter Horses for sale
The German Trotter is a speedy Thoroughbred-type horse that is mainly used for harness racing in Germany. As in many other countries throughout Europe, harness racing using the small vehicle known as a sulky is a very popular activity. The main reason to buy a German Trotter is to participate in this exciting and challenging sport. Racetracks of various lengths can be found throughout the country. With a breeding population of some 2,500 broodmares and 300 stallions, there are plenty of trainers and breeders who will sell a German Trotter.
Use and characteristics of German Trotter Horses
The German Trotter draws its characteristics from foundation stock created in various countries. They generally stand between 15.1 hands (61 inches/155 cm) and 16.2 hands high (66 inches/168 cm). Bay predominates as a color, as it does in many sports horse breeds and types. Many enthusiasts choose to buy a German Trotter that specializes over a particular distance, the shortest tracks offering an 800 m circuit and the longest 1,200 m. Most breeders who raise and sell a German Trotter produce trotters with middle distance races in mind.
Origin and history of breeding German Trotter Horses
The studbook for German Trotters is over 120 years old, having been established in 1896. The foundation stock for the German Trotter came from American, French and Russian Trotters. The American Standardbred has been particularly influential, and it, in turn, was influenced by the famous imported Thoroughbred, Messenger. Trotting races have always had an enthusiastic following. German Trotters are registered with the Deutsches Trabergestütbuch (German Trotter Studbook), which is maintained by the breeders' association, the Hauptverband für Traberzucht und Rennen, or H.V.T. In order to be registered, a Trotter must be the offspring of both a registered sire and dam or an imported horse recognised by the H.V.T. Federation. There are believed to be some 10,000 trotters in Germany, proving the popularity of the breed and the sport. There are ridden trotting races as well as harness races. While they are best suited for racing, some German Trotters make the transition to riding horses, especially at the end of their careers on the track.
German Trotter Horses in equestrianism
Trotters, as the name suggests, are horses bred to focus on one particular gait, trotting, at speed. These are the fastest horses in harness in the world, and their fitness and breed standards are rigorously managed and recorded. Drivers can be amateurs or professionals, and annual recognition for individual professionals is marked by being awarded a bronze, silver or gold helmet, which drivers can wear the following season. Drivers and jockeys are licensed. As with racehorses, there are opportunities for sprinters over short distances (approx. 1,600 m to 1,750 m), with middle distance races (approx. 1,900 m to 2,100 m) making up the majority of events and longer distances for stayers (approx. 2,500 m to 2,600 m).
Trotter Racetracks in Germany
Germany has numerous harness racing tracks, among which the Trabrennbahn Berlin-Mariendorf ranks very highly. Over 650 races take place each year in this beautiful location with its Art Nouveau Grandstand. Visitors can also view the half-timbered blocks where over 800 horses can be stabled for events. This is the location of Germany's prestige harness racing event, the 8-day Derby Week, the origins of which date back to the nineteenth century. The Derby itself is for 3-year old horses, with a separate race for mares. The Gelsenkirchen track, known as GelsenTrabPark, was constructed in 1912 and is the largest dedicated harness racing park in Germany, with one of the longest tracks 1,200 metres long.