y

Warmblood
y

Driving horses
y

Gelding
y

Mix
y

Trail
y

Black
y

Dressage horses
Sort by
Date descending

b
H
e

Date descending
b

Date ascending
e

Price ascending
b

Price descending
e

Breed ascending
b

Breed descending
e

Age ascending
b

Age descending
e

Height ascending
b

Height descending
Page-1-Ad
With this option your advertisement will be extra advertised on the top page of search results. It will be listed above the regular search results.
In addition, interested parties can directly see more information. This significantly increases the number of potential buyers.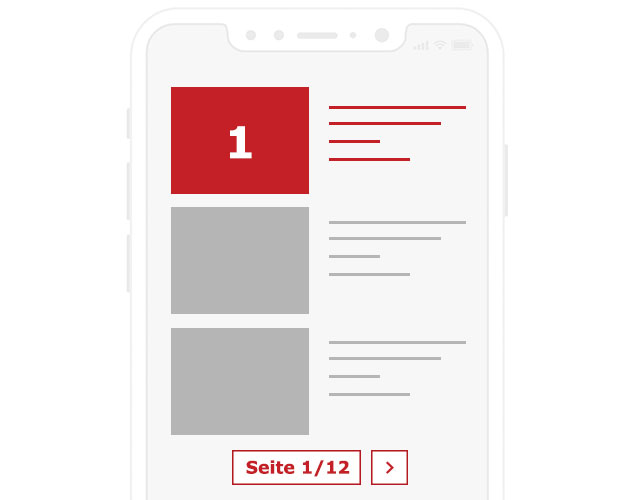 Basic advertisements
Stop looking and be found instead
With your personal request in search of the horse of your dreams.
Getting found
j

Describe yourself and your wishes

j

Receive your offer directly from certified buyers

j

Immediately online, duration of 90 days
Place a request now
H
American Standardbred

(5)
Multiple choice
Warmblood

(5)
Mix

(3)
Multiple choice
Breeding horses

(1)
Dressage horses

(1)
•
education & results
Driving horses

(3)
Gaited horses

(1)
Hunter

(1)
Leisure horses

(1)
Racing horses

(1)
Show horses

(1)
Show jumpers

(1)
•
education & results
Stallion at Stud

(1)
Trail

(2)
Versatility Ranch Horse

(1)
Multiple choice
American Warmblood Registry

(1)
Rheinisches Pferdestammbuch e.V.

(1)
Stallion

(1)
Mare

(1)
Gelding

(3)
Multiple choice
Black

(2)
Brown

(1)
Bay

(1)
Roan-Bay

(1)
Multiple choice
Germany

(2)
United States

(3)
Multiple choice
Therap. Purposes

(1)
Green

(1)
Broken-in

(2)
Lunged

(2)
Ground Work

(3)
Reliable for trail riding

(3)
loads easily

(3)
Four-Gaited

(1)
Vet-Check

(2)
Competition experience

(1)
Stands for the farrier

(3)
Suitable for children

(1)
Directly from the breeder

(1)
With horse passport

(2)
Standard seller

(2)
premium seller

(3)
Refine your search
Incl. video

(2)
Your ad on the first page of search

(3)
VAT can be stated separately

(2)
Hide auction horses

(5)
Online since
yesterday

(1)
2 days

(1)
3 days

(1)
1 week

(1)
2 weeks

(1)
American Standardbred Horses for sale on ehorses
A horse that could trot a mile in 2 minutes 30 seconds or pace a mile in 2 minutes 25 seconds – these were the standards that were set in 1871 for the American Standardbred, a phenomenally successful breed of harness horse. Today, when enthusiasts of the breed buy an American Standardbred, they know the ancestry of their horse can be traced through specific bloodlines that were proven to have this ability. Breeders who sell an American Standardbred can only register a horse if it meets the breed criteria as well as having impressive speed at either the trot or the pace. But those original speed standards were broken long ago!
Use and characteristics of the American Standardbred
It's not surprising that American Standardbreds look like Thoroughbreds, for horses of that breed played an important part in their creation. Purchasers buy an American Standardbred because its quality represents the work of generations of skilful breeding. Most vendors sell an American Standardbred for harness racing, which is a very popular sport in the USA. Many people consider that they make great riding horses too, as they are strong and hardy with immense stamina. They are also recommended for their easy-going nature and intelligence. They vary from pony-sized to 17 hands high (68 inches/173 cm), averaging 15.2 hands (62 inches/157 cm), with an average weight of around 1,000 lb/454 kg. They are long-bodied horses with powerful hindquarters. Coat colors are mostly bay, black and brown, though all solid colors are accepted.
Origin and history of breeding American Standardbreds
Standardbreds are a great American equine success story. Their modern history began when informal harness racing began to take on a more official structure in the late 18th century. The sport still has a big following today; the United States Trotting Association (USTA) has nearly 16,000 members. The founding father of the breed is often claimed to be a gray Thoroughbred with Norfolk Trotter ancestry named Messenger, who arrived in the USA in 1788. However, the true story of the Standardbred began earlier, with the gaited riding horses that were brought to the east coast by settlers from the British Isles. Many gaited horses were very comfortable to ride and soon new gaited breeds such as the Narragansett Pacer and Canadian Pacer began to emerge in North America. Despite the names, they tended to have four-beat gaits. However, fast trotting races under saddle were also popular from the early days onward. Horses that were true pacers, that had a lateral movement in which the legs on each side moved forward together, were usually even faster than the trotters. The Dutch brought horses that were stronger and stockier, and these too were added to the mix of the emerging harness horses for strength. Thanks to this, even today, the Standardbred is noticeably more powerful than the Thoroughbred. Norfolk Trotters, Hackneys, and Morgans would also contribute until, in 1849, one of the greatest sires in the history of the breed was foaled. This was Hambletonian, a descendant of Messenger, who would bring great fame to his owner William Rysdyk. His story is often described as miraculous; his mother was an injured mare who was saved from death and his father was considered a reject stallion!
American Standardbreds in equestrianism
Many Standardbreds go on to be valued riding horses after a career in harness racing. They can acquire gaits other than pacing or trotting, and some have a natural stepping gait. They have contributed to many other famous harness breeds such as the modern Russian Trotter.