y

Mare
y

Warmblood
y

Thoroughbred
y

American Quarter Horse
y

German Trotter
y

Gelding
y

Brown
Sort by
Date descending

b
H
e

Date descending
b

Date ascending
e

Price ascending
b

Price descending
e

Breed ascending
b

Breed descending
e

Age ascending
b

Age descending
e

Height ascending
b

Height descending
Page-1-Ad
With this option your advertisement will be extra advertised on the top page of search results. It will be listed above the regular search results.
In addition, interested parties can directly see more information. This significantly increases the number of potential buyers.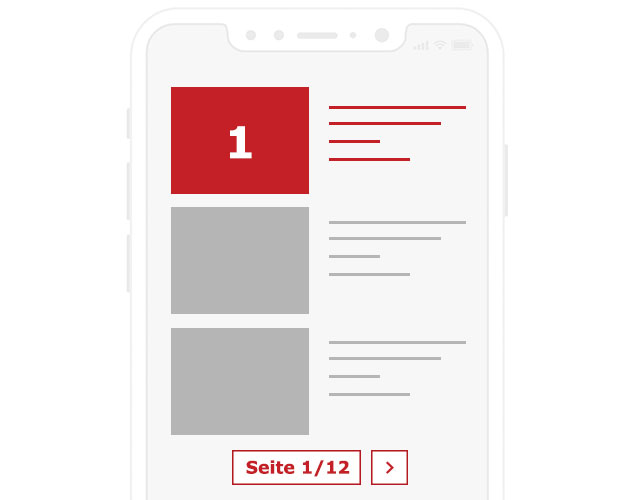 Basic advertisements
Stop looking and be found instead
With your personal request in search of the horse of your dreams.
Getting found
j

Describe yourself and your wishes

j

Receive your offer directly from certified buyers

j

Immediately online, duration of 90 days
Place a request now
H
American Quarter Horse

(2)
French Trotter

(1)
German Trotter

(2)
Italian trotter

(1)
Multiple choice
Warmblood

(3)
Thoroughbred

(3)
Multiple choice
Trotting

(6)
Cowhorse

(1)
Dressage horses

(1)
•
education & results
Versatility Ranch Horse

(1)
Multiple choice
Mare

(4)
Gelding

(2)
Multiple choice
Sorrel

(1)
Chestnut

(1)
Brown

(2)
Palomino

(1)
Multiple choice
France

(1)
Germany

(1)
Italy

(1)
Netherlands

(1)
United States

(2)
Multiple choice
School Horse / Pony

(1)
Therap. Purposes

(1)
Lunged

(1)
Incl. accesories

(1)
Ground Work

(1)
Reliable for trail riding

(1)
Allrounder

(1)
loads easily

(1)
Halter accustomed

(1)
Barefoot

(1)
Stands for the farrier

(1)
With horse passport

(1)
No eczema

(1)
Standard seller

(5)
premium seller

(1)
Refine your search
Incl. video

(2)
Your ad on the first page of search

(2)
Hide auction horses

(6)
Online since
3 days

(1)
1 week

(1)
2 weeks

(1)
Trotting Horses for sale on ehorses
Modern harness racing has a global following of fans who enjoy watching this fast and highly competitive sport. The horses used are trotters that descend from the roadsters and trotters of a few centuries ago, and as their appearance shows, some of them have a high percentage of Thoroughbred blood. However, the trotter is not simply a version of the Thoroughbred that has a natural tendency to trot at phenomenally high speed. Different types of trotter have emerged in different nations, and the rules of racing also vary from country to country. Experienced buyers are always looking for youngstock with the potential to reach the top, as well as horses that are well established on the track.
Characteristics of Trotting Horses
Successful trotting horses are supremely athletic, just like any other sport horses, with sound hearts and excellent lung capacity to cope with the speed and distance of trotting races, which are run on tracks of various sizes. As the name indicates, trotters should have an innate tendency to use the trot as a gait and to perform it at speed with little elevation but with great extension. However, the term "trotter" is also often used to include another gait, the pace, which is a lateral movement rather than a diagonal one like the trot. Some individuals and breeds have a natural tendency to pace, and this can be enhanced and developed by the use of hobbles. Both trotters and pacers are trained to go in the light two-wheeled vehicles known as sulkies, which are used in harness racing.
Trotting Horses: The Best Breeds for this Discipline
The trotting crown undoubtedly goes to the USA for its development of the American Standardbred, a breed which was greatly influenced by a Thoroughbred called Messenger who was imported to America in the eighteenth century. However, the Standardbred still owes much to pre-Thoroughbred breeding in the USA using earlier imported stock. The conformation and nature of a Standardbred horse differs from that of a Thoroughbred. In particular, Standardbreds have noticeably longer bodies. From the beginning, the focus was on breeding horses that could be measured at 2 minutes 30 seconds over a distance of a mile, hence "standardbred". In the USA, only Standardbred horses are eligible for both trotting and pacing races. The Russian Orlov Trotter is another breed specifically developed for trotting ability. In Europe, horses of both Standardbred and Orlov breeds, and frequently crosses, are used. In France, where trotting races are very popular, a separate type known as the French Trotter has developed. The Scandinavian countries also have their own breeds that specialise in this sport, such as the Swedish, or Nordic Standardbred Trotter.
Trotters in Equestrianism
Trotters and roadsters developed almost simultaneously in Britain, the USA and Europe during the eighteenth and nineteenth centuries. Road improvements brought about a change in the type of vehicles and horses used, and horses were bred that could transport people quickly in light vehicles. Britain had its influential Norfolk and Yorkshire trotters and roadsters, which were widely used to influence breeds elsewhere. It is thanks to the USA that harness racing became an international sport, with its development of both an outstanding sports horse for harness racing in the Standardbred, and the modern tracks and facilities that are now a feature of trotting races across the world. The mile, or metric equivalent thereof, is still widely used as a standard distance for harness races. Today, the world of harness racing is somewhat devided, with a higher percentage of races in the USA, Canada, UK and Australia now dedicated to pacers rather than trotters. In Europe, Russia and Scandinavia, trotting is still the main gait used. In France, where trotting races are very popular, there are not only harness races for trotters using sulkies but also ridden events known as "trot monté" races, with jockeys riding the trotters at speed. As in America, French enthusiasts of harness racing established leading races, such as The Prix d'Amérique at the celebrated Vincennes Hippodrome in Paris. Successful trotters have the opportunity to win substantial sums of money. Like Thoroughbred racing, many followers of trotting also bet on the outcome of races.