Never miss horse ads again!
With your personal eMail search request you will be informed regularly about new horse ads that are conform to your search criteria.
H
Sort by
Date descending

b
e

Date descending
b

Date ascending
e

Price ascending
b

Price descending
e

Breed ascending
b

Breed descending
e

Age ascending
b

Age descending
e

Height ascending
b

Height descending
Page-1-Ad
With this option your advertisement will be extra advertised on the top page of search results. It will be listed above the regular search results.
In addition, interested parties can directly see more information. This significantly increases the number of potential buyers.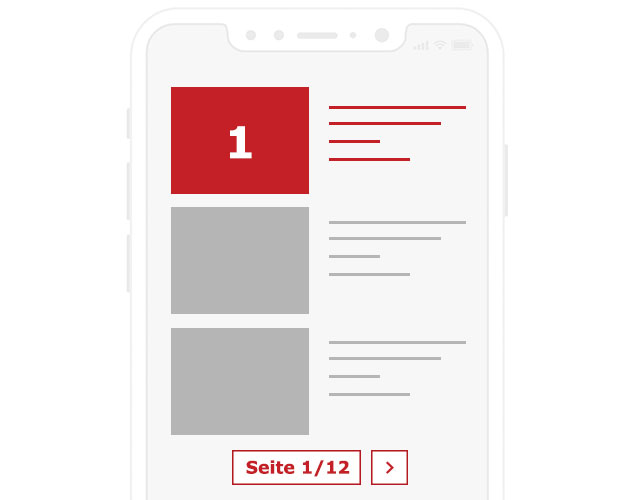 Basic advertisements
New
Paso Fino Mix, Stallion, 2 years, 14.3 hh
F: CARTUCHO VIVES UELEN:190101002411233 | MF: MILENIO DE SAN NICOLAS
Gaited
- Baroque - Working Equitation - Doma Vaquera
€5,000 to €10,000
price range ~$5,863 to $11,725
Being found rather than looking for
with your personal request to your desired horse.
to be found
j

Describe yourself and your wishes

j

receive your offer directly from certified buyers

j

immediately online, duration of 90 days
Place a request now
H
Paso Fino

(11)
Multiple choice
Richard Oré

(3)
Christin Sauer

(2)
Associacion Nacional De Criadores de Caballos de Pura Raza Espanola (ANCCE)

(1)
Pferdezuchtverband Rheinland-Pfalz-Saar e.V

(1)
Verband der Pony- und Pferdezüchter Hessen e.V.

(2)
Germany

(8)
Netherlands

(1)
Slovakia

(1)
Switzerland

(1)
Multiple choice
Green

(1)
Lunged

(1)
Ground Work

(1)
safe on the roads

(1)
Allrounder

(1)
loads easily

(2)
Four-Gaited

(5)
Competition experience

(1)
Halter accustomed

(2)
Barefoot

(2)
Stands for the farrier

(2)
Suitable for children

(1)
Directly from the breeder

(4)
incl. Equidenpass

(5)
No eczema

(2)
Standard seller

(6)
premium seller

(5)
Refine your search
Incl. video

(5)
Page-1-Ad

(5)
Foal

(3)
Hide auction horses

(11)
Online since
yesterday

(1)
2 days

(1)
3 days

(1)
1 week

(3)
2 weeks

(3)
Use and characteristics of the Paso Fino
Paso Finos are between 13 hands (52 inches/132 cm) and 15.2 hands (62 inches/157 cm) high. They are extremely elegant and lively horses with hidden strength and power. Their legs are delicate and fine, yet extremely strong with excellent tendons, which is another good reason for deciding to buy a Paso Fino. Since not all Paso horses perform the true Paso Fino gait, which is now mainly restricted to showing and displays, it is important to know what is being described when people sell a Paso Fino.
Origin and history of breeding Paso Fino horses
All Paso Finos can trace their ancestry back to the earliest colonial days of both North and South America. They are said to descend from horses that Christopher Columbus took with him to the Caribbean on his second voyage to the Americas in 1493. Soon other horses were arriving from Spain, including some that Juan Ponce de León took from La Española (better known today as Hispaniola) to Puerto Rico. For centuries, Spain had been a major centre of selective horse breeding having been influenced by the movements of many people and horses, from northern Europe to North Africa. By the time Columbus reached America, Spain was a leading European source for several types of horse including the famous Spanish jennet, a gaited riding horse, and the larger horses of Andalusian type that trotted. Horses with comfortable gaits such as the jennet were the choice for everyday riding. While this tradition was later lost in parts of Europe, it survived, thrived and developed further in the Americas. True Paso Fino horses, with their fast, tiny steps in which the hooves hardly lifted from the ground, became the choice of wealthy landowners in the Caribbean and South America. Several different national types had emerged by the nineteenth century and the two best-known today are the Puerto Rico Paso Fino and the Colombian Paso Fino. The Colombian Paso Fino has a very rapid quick-fire step and some related Colombian horses have another gait, the Trocha.
Paso Fino horses in equestrianism
The true Paso Fino gait may cover very little ground, but it is so smooth and comfortable that the rider does not appear to move at all in the saddle. This highly collected gait is now mainly for the show ring, and Paso horses will have ground-covering versions of their gait, the paso corto and the paso largo, which are ideal for endurance and distance riding. Historically, they were also used for racing. The Puerto Rican Paso Fino is unusual in that it is the only horse breed known to sometimes have amber or yellow "tiger eyes". Whatever their country of origin, Paso Finos always possess "brio condido", a secret fire, that combined with their natural gait is the epitome of controlled power.