y

Warmblood
y

Gaited horses
y

Gelding
y

Trail
y

Tobiano-all-colors
y

Leisure horses
y

Show horses
Sort by
Date descending

b
H
e

Date descending
b

Date ascending
e

Price ascending
b

Price descending
e

Breed ascending
b

Breed descending
e

Age ascending
b

Age descending
e

Height ascending
b

Height descending
Page-1-Ad
With this option your advertisement will be extra advertised on the top page of search results. It will be listed above the regular search results.
In addition, interested parties can directly see more information. This significantly increases the number of potential buyers.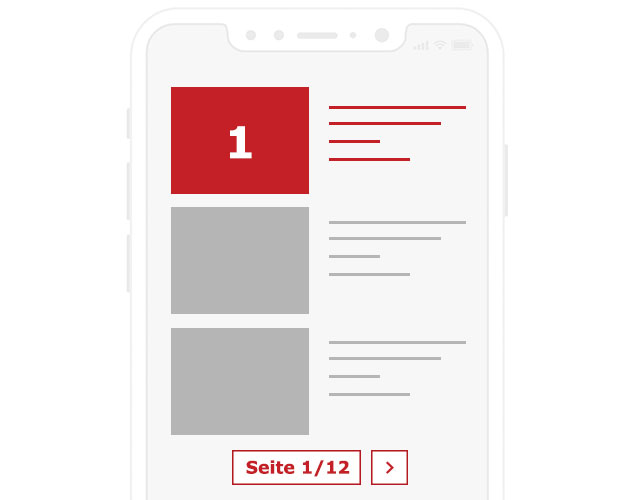 Basic advertisements
Stop looking and be found instead
With your personal request in search of the horse of your dreams.
Getting found
j

Describe yourself and your wishes

j

Receive your offer directly from certified buyers

j

Immediately online, duration of 90 days
Place a request now
H
Spotted Saddle Horse

(13)
Multiple choice
Horsebid,LLC

(2)
Payne Farm Too

(1)
Platinum Equine Auction

(6)
Corral Equine Auction

(1)
Classic Horse Auction

(1)
more premium sellers
Warmblood

(13)
Multiple choice
English Pleasure

(1)
Gaited horses

(12)
Leisure horses

(2)
Show horses

(1)
Trail

(9)
Versatility Ranch Horse

(1)
Western Pleasure

(1)
Multiple choice
Mare

(1)
Gelding

(12)
Multiple choice
Black

(1)
Bay

(1)
Pinto

(1)
Tobiano-all-colors

(7)
Multiple choice
United States

(13)
Multiple choice
Companion

(1)
School Horse / Pony

(1)
Therap. Purposes

(1)
For Beginners

(2)
Broken-in

(1)
Lunged

(1)
Ground Work

(1)
Reliable for trail riding

(2)
Allrounder

(3)
loads easily

(2)
Halter accustomed

(1)
Stands for the farrier

(2)
Suitable for children

(2)
Standard seller

(1)
premium seller

(12)
Refine your search
Incl. video

(10)
Your ad on the first page of search

(12)
Foal

(1)
only auction horses

(4)
Hide auction horses

(9)
Online since
2 days

(1)
3 days

(1)
1 week

(1)
2 weeks

(3)
Use and characteristics of the Spotted Saddle Horse
The two essentials for breed registry are pinto colouring of any base colour, and a comfortable ambling gait rather than a trot. Otherwise, the Spotted Saddle Horse has the familiar walk and canter common to all breeds. Individuals may also perform other gaits such as the stepping pace, fox-trot and rack, which will be displayed when a vendor sells a Spotted Saddle Horse. The breed is between 14.3 hands (59 inches/150 cm) and 16 hands (64 inches/163 cm) in height and weighs between 900 pounds (410 kg) and 1,100 pounds (500 kg). Being sometimes described as a stocky version of the Tennessee Walking Horse, opting to buy a Spotted Riding Horse works well for a family with riders of various ages, abilities and sizes.
Origin and history of breeding Spotted Saddle Horses
Although the Spotted Saddle Horse is a relatively recently established breed, its origins are firmly rooted in the history of America and some of its best-loved horse breeds. It's believed that gaited Spanish pintos played a part in the creation of the Spotted Saddle Horse, as did famed larger American breeds such as the Standardbred and Morgan. The focus was on colour and gait right from the start, and so selective breeding was carried out with other suitably qualified breeds such as the Tennessee Walking Horse, the Paso Fino and Peruvian Paso, as well as the influential Missouri Fox Trotter. Like other breeds with a Tennessee origin, the Spotted Saddle Horse also has mustang blood. By the 1980s, this good all-round pleasure and show horse was recognised with the foundation of two breed registries, the National Spotted Saddle Horse Association (NSSHA), established in 1979, and the Spotted Saddle Horse Breeders' and Exhibitors' Association (SSHBEA), established in 1985. One fundamental difference between the two registries is that the NSSHA stud book is open, which allows horses of other breeds to be registered as long as they fulfil the essential criteria of colour and gait. On the other hand, the SSHBEA stud book is semi-open, which means one or both parents must be in the registry for a foal to be registered.
Spotted Saddle Horse in equestrianism
Spotted Saddle Horses make great partners for pleasure riding. There are also plenty of show classes for the breed, including ridden, in-hand and utility. Whichever class they are in, the breed should exhibit flair and draw the eye. The flat walk should be active and stylish. For trail and pleasure riding, the ambling gait is an intermediate speed of between 4 and 8 mph (6.4 to 12.9 kmh), but in the show ring, the fast four-beat "show gait" reaches up to 10, or even 20 miles per hour (16 to 32 kmh)!