y

Pony
y

Leisure horses
y

Western horses
y

Stallion
y

Trail
y

Gelding
y

Versatility Ranch Horse
Sort by
Date descending

b
H
e

Date descending
b

Date ascending
e

Price ascending
b

Price descending
e

Breed ascending
b

Breed descending
e

Age ascending
b

Age descending
e

Height ascending
b

Height descending
Page-1-Ad
With this option your advertisement will be extra advertised on the top page of search results. It will be listed above the regular search results.
In addition, interested parties can directly see more information. This significantly increases the number of potential buyers.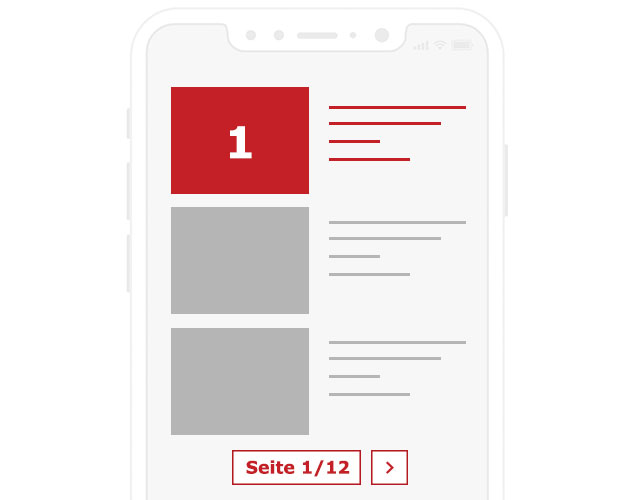 Basic advertisements
Stop looking and be found instead
With your personal request in search of the horse of your dreams.
Getting found
j

Describe yourself and your wishes

j

Receive your offer directly from certified buyers

j

Immediately online, duration of 90 days
Place a request now
H
Pony of the Americas

(12)
Multiple choice
EAST RANCH

(3)
RK Horse sales

(1)
Horsebid,LLC

(2)
Equine Online Auction

(1)
Classic Horse Auction

(1)
more premium sellers
Breeding horses

(1)
Cowhorse

(2)
Dressage horses

(2)
•
education & results
Driving horses

(2)
English Pleasure

(1)
Eventers

(2)
•
education & results
Leisure horses

(7)
Show jumpers

(2)
•
education & results
Stallion at Stud

(1)
Trail

(4)
Versatility Ranch Horse

(3)
Western allround

(2)
Western horses

(7)
Multiple choice
Bayerischer Zuchtverband für Kleinpferde und Spezialpferderassen e.V.

(2)
Appaloosa Horse Club USA

(3)
Stallion

(6)
Mare

(2)
Gelding

(4)
Multiple choice
Sorrel

(3)
Bay-Dark

(1)
Leopard-Piebald

(2)
Roan-Red

(3)
Multiple choice
Germany

(6)
Lithuania

(1)
United States

(5)
Multiple choice
Companion

(3)
School Horse / Pony

(3)
Therap. Purposes

(2)
For Beginners

(3)
Green

(1)
Lunged

(1)
Ground Work

(1)
Reliable for trail riding

(3)
Allrounder

(7)
loads easily

(4)
Vet-Check

(2)
5 Panel Test N/N

(2)
Competition experience

(1)
Halter accustomed

(5)
Barefoot

(3)
Stands for the farrier

(5)
Suitable for children

(5)
Directly from the breeder

(4)
With horse passport

(3)
No eczema

(2)
Standard seller

(3)
premium seller

(9)
Refine your search
Incl. video

(7)
Your ad on the first page of search

(9)
VAT can be stated separately

(3)
Foal

(3)
only auction horses

(4)
Hide auction horses

(8)
Online since
yesterday

(1)
2 days

(1)
3 days

(1)
1 week

(1)
2 weeks

(1)
Use and characteristics of the Rocky Mountain Horse
Standing 14.2 hands (58 inches/147 cm) to 16 hands (64 inches/163 cm) high, many of the breed exhibit a beautiful chocolate-coloured coat with a silvery mane and tail. This is the outcome of the rare silver-dapple gene on a black coat base and the colour is another reason that purchasers like to buy a Rocky Mountain Horse. They are gaited, with a very comfortable 4-beat gait that is known as single-foot. Having raised their horses to work in rough terrain, enthusiasts who sell a Rocky Mountain Horse know their animals are in their element in the mountains.
Origin and history of breeding Rocky Mountain horses
Some of the founding stock, including a stallion known only as "The Rocky Mountain Horse" came from Colorado but the breed itself is from eastern Kentucky. This is where another rugged mountain range, the Appalachians, dominates much of the landscape. Farmers and settlers in this once remote area needed reliable horses to carry out a range of tasks, from working cattle to ploughing. They had to be sensible and capable of carrying the youngest and oldest members of the family safely. The good-natured Rocky Mountain Horses carried out their jobs calmly and competently, including sometimes carrying several small children on their backs to go fishing! They were tough and hardy, surviving the harsh Appalachian winters with ease. They were also ideal mounts for travellers visiting the Appalachians, and this was to play an important part in their history. At the end of the nineteenth century, Old Tobe's owner Sam Tuttle owned the horseback riding concession for the Natural Bridge State Park. Old Tobe had the perfect temperament for a pleasure horse, taking even the most nervous visitors safely through the beautiful and challenging landscape. He was also a very potent sire and since he lived into his late thirties, a great age for a horse, he passed on his stamina, surefootedness and outstanding temperament to lots of offspring. Their comfortable natural gait can be slow or fast, too, even occasionally reaching speeds of twenty mph (32 kph). They do not trot or pace - single-foot is their natural gait and it is preferred by connoisseurs who want a horse for riding distances. Knowing the outstanding qualities of their breed, the Rocky Mountain Horse Association was set up in 1986 to ensure its survival.
Rocky Mountain Horses in equestrianism
East Kentucky was a meeting point for both Spanish and northern European, mainly English, stock. The Rocky Mountain Horse has shared ancestry with the Tennessee Walking Horses, Missouri Fox Trotters and American Saddlebreds, among others. It's likely that the famed Narragansett Pacer, now extinct, also contributed. The Rocky Mountain Horse is a great trail and endurance horse, being especially valuable for older riders and those with physical issues or limited mobility. With 15,000 horses in the registry, it is on the US "watch" list for rare breeds.