y

Pony
y

Driving horses
y

Leisure horses
y

Breeding horses
y

Show horses
y

Stallion
y

Gelding
Sort by
Date descending

b
H
e

Date descending
b

Date ascending
e

Price ascending
b

Price descending
e

Breed ascending
b

Breed descending
e

Age ascending
b

Age descending
e

Height ascending
b

Height descending
Page-1-Ad
With this option your advertisement will be extra advertised on the top page of search results. It will be listed above the regular search results.
In addition, interested parties can directly see more information. This significantly increases the number of potential buyers.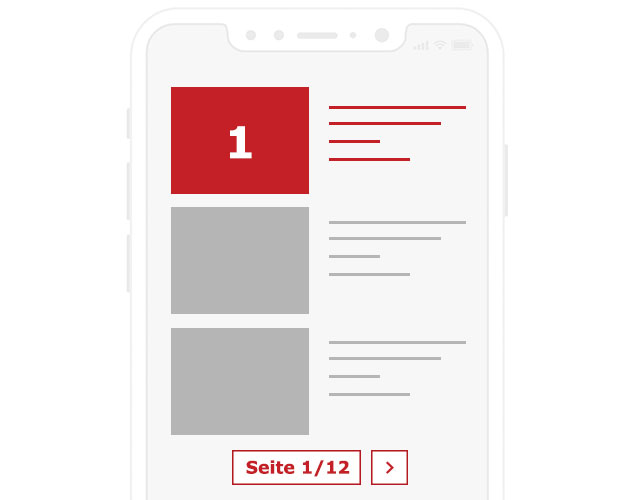 Basic advertisements
Stop looking and be found instead
With your personal request in search of the horse of your dreams.
Getting found
j

Describe yourself and your wishes

j

Receive your offer directly from certified buyers

j

Immediately online, duration of 90 days
Place a request now
H
German Classic Pony

(4)
Multiple choice
Breeding horses

(2)
Dressage horses

(1)
•
education & results
Driving horses

(3)
Leisure horses

(3)
Show horses

(2)
Multiple choice
Pferdezuchtverband Brandenburg-Anhalt

(2)
Stallion

(2)
Gelding

(2)
Multiple choice
Chestnut-Red

(1)
Brown

(1)
Dun

(1)
Pinto

(1)
Multiple choice
Germany

(3)
Spain

(1)
Multiple choice
Green

(2)
Allrounder

(2)
Halter accustomed

(2)
Directly from the breeder

(2)
With horse passport

(2)
Standard seller

(2)
premium seller

(2)
Refine your search
Incl. video

(1)
Your ad on the first page of search

(3)
VAT can be stated separately

(1)
Hide auction horses

(4)
German Classic Ponies for sale on ehorses
The Classic Pony is an elegant, versatile German pony breed. The ponies were bred to be active riding ponies for young riders, with qualities of willingness and intelligence as part of their basic nature. They are sporty ponies, capable of taking part in a range of activities that are suitable for young riders. They are also popular driving ponies for both adults and children, and so opting to buy a Classic Pony as a family pony is a popular choice. The majority of breeders who sell a Classic Pony are in Germany. The breed has a strong identity there, where it is known for its rideability, athleticism and elastic movement.
Use and characteristics of German Classic Ponies
Breeders also sell a Classic Pony under its full name, the Deutsches Classic-Pony. They stand up to 11 hands high (44 inches/112 cm) and their coats can be any color. The most popular colors are the rich chestnut and deep sorrel known as fuchs (light chestnut with contrasting flaxen or silver mane and tail) and dunkelfuchs (dark chestnut with similar contrast) in Germany. Families often buy a Classic Pony as a first pony for their children, since they are not only attractive animals but also very sensible and easy to keep. They are a reliable mount for beginners, but are equally capable of tackling more challenging activities as their rider progresses.
Origin and history of breeding German Classic Ponies
The foundation of the Deutsches Classic Pony breed dates back to 1965. The original stock for the breed came from the American Shetland Pony. With input from other breeds, the American Shetland has developed along very different lines to those of the original ponies of the Shetland Isles, being taller, more athletic and elegant. Early in the 1960s, breeders from the USA visited Germany, opening discussions with German breeders and introducing them to the qualities of their American Shetland Ponies. In 1961, pony breeder Diester Grober imported the first example of the breed, Jiggs, the US Champion for that year, to Germany with some broodmares. From these arrivals, a good all-round riding and competition pony developed for young people in Germany. For the first 35 years of the breed's existence, it was known and described as a Shetland Pony, or the "Sporty Shetland Pony" in Germany. The German ponies, like their American counterparts, have always been able to register with the appropriate stud book in Britain. However, issues arose on the registration side in using the name "Shetland", or describing the ponies in this way, since the American Shetland Pony has now moved far away from the Scottish phenotype. From the year 2000, the Shetland Pony Stud-Book Society would not allow full recognition to ponies with American bloodlines or ancestry. It was suggested that the German breeders could use the term "German Partbred Shetland Pony" (Deutsche Shetland Partbred), which had no appeal for the majority of breeders in Germany. Instead, from that time onward, they decided to call their breed the Classic Pony, describing it as "Ein Moderner Klassiker", a modern classic. Since 2001 it has been recognized under its new name as a German breed, with its own breed society and standards.
German Classic Ponies in equestrianism
Classic Ponies are friendly, appealing animals that can help building confidence in young riders. They are often ridden in lead-rein classes when youngsters are starting out. The ponies combine power and athleticism with good sense and willingness. All these qualities make them a good choice for young riders beginning in equestrian sports and activities.