Never miss horse ads again!
With your personal eMail search request you will be informed regularly about new horse ads that are conform to your search criteria.
H
Sort by
Date descending

b
e

Date descending
b

Date ascending
e

Price ascending
b

Price descending
e

Breed ascending
b

Breed descending
e

Age ascending
b

Age descending
e

Height ascending
b

Height descending
Page-1-Ad
With this option your advertisement will be extra advertised on the top page of search results. It will be listed above the regular search results.
In addition, interested parties can directly see more information. This significantly increases the number of potential buyers.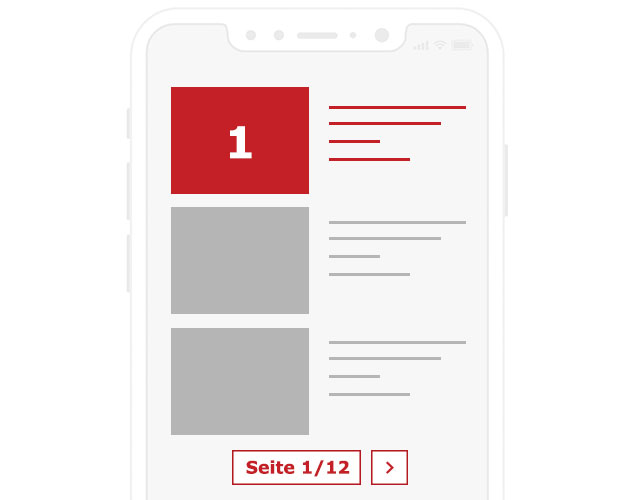 Basic advertisements
Being found rather than looking for
with your personal request to your desired horse.
to be found
j

Describe yourself and your wishes

j

receive your offer directly from certified buyers

j

immediately online, duration of 90 days
Place a request now
H
Freiberger

(12)
Multiple choice
Reitstall Ludäscher

(2)
Freiberger International / Horse Aquatherapy

(1)
Austria

(1)
France

(1)
Germany

(5)
Netherlands

(1)
Switzerland

(4)
Multiple choice
Reg. Broodmare

(1)
School Horse / Pony

(1)
For Beginners

(1)
Green

(1)
Ground Work

(1)
safe on the roads

(1)
Allrounder

(1)
Weight Carrier

(1)
loads easily

(1)
Vet-Check

(1)
Stands for the farrier

(1)
Suitable for children

(1)
incl. Equidenpass

(2)
No eczema

(2)
Standard seller

(9)
premium seller

(3)
Refine your search
Incl. video

(2)
Page-1-Ad

(3)
VAT can be stated separately

(2)
Foal

(2)
Hide auction horses

(12)
Online since
Use and characteristics of the Freiberger
Traditionally most Freibergers were chestnut, but today many are roan or grey. They stand 14.3 hands (45 inches/114 cm) to 15.2 hands (62 inches/157 cm) high. They still retain enough of their light draught qualities to be useful harness horses. In fact, the breed developed into several types, and so it is possible to buy a Freiberger of the old-style farm kind, although these useful all-rounders are increasingly rare. Most breeders today sell a Freiberger of the modern type, a versatile and handsome warmblood showing the influence of other European warmbloods as well as the Shagya Arabian. The breed has always been famed for its compact outline and great strength, meaning that it is often described as a light draught horse. Formerly it was also described as a light coldblood, although it is now usually designated a heavy warmblood.
Origin and history of breeding Freibergers
The local Jura coldblood breed, sometimes known as the Cheval de Jura and later the Franches-Montagnes, provided the foundation for the Freiberger breed. Crossbreeding the mares of this type with Thoroughbred and Anglo-Norman horses in the early 1800s produced a useful light draught and riding horse to be used on mountain farms. The Anglo-Norman stallions Vaillant, foaled in Switzerland in 1891, and Imprevu, who was imported into Switzerland in 1889, were particularly influential in the latter half of the nineteenth century. The use of diverse warmblood stallions produced several sub-types identified by their names, such as the Anglo-Jura for Thoroughbred crosses and Normand-Jura to show Anglo-Norman influence. Late in the century, the terms Franche-Montagnes and Freiberger began to be used collectively for the different types that had emerged in the districts of Franches-Montagnes, Porrentruy, and Delémont. Freibergers were greatly valued during both World Wars, when horses were the most efficient and effective choice of transport in mountain areas, just as they had been for centuries. Horses of Shagya Arabian type were also used, producing a more notably Arabian look to some of the heads of Freibergers today. From the 1970s to the 1990s, further changes were made to the breed using Swiss and Swedish warmbloods. The Freiberger studbook was closed in 1997 when the breed organisation, the Schweizerischer Freibergerverband (FM) / Fédération suisse d'élevage du cheval de la race des Franches-Montagnes (FSFM) was established. The name Franches-Montagnes became an official name at this time. The Federal Stud at Avenches is now the centre of breeding for Freiberger horses.
Freibergers in equestrianism
The Swiss army uses Freiberger horses for a range of activities in the mountains, including pack horse work, draught, and transporting artillery. Freibergers are still a good option for farms with steep slopes where tractors are risky to use. These sensible, calm animals are excellent horses for trekking and good family riding horses.