Sort by
Date descending

b
H
e

Date descending
b

Date ascending
e

Price ascending
b

Price descending
e

Breed ascending
b

Breed descending
e

Age ascending
b

Age descending
e

Height ascending
b

Height descending
Page-1-Ad
With this option your advertisement will be extra advertised on the top page of search results. It will be listed above the regular search results.
In addition, interested parties can directly see more information. This significantly increases the number of potential buyers.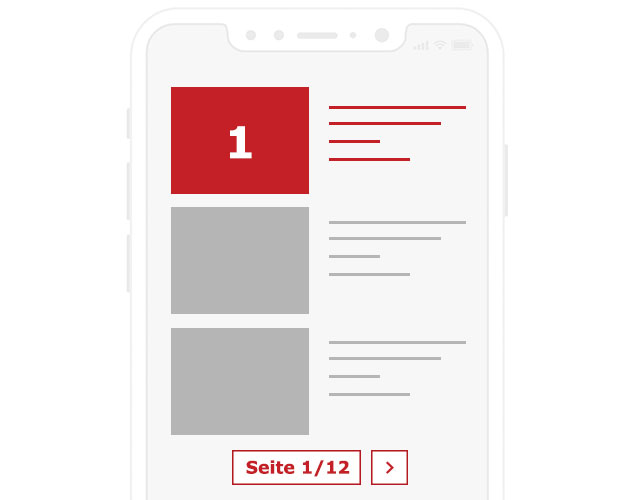 Basic advertisements
Stop looking and be found instead
With your personal request in search of the horse of your dreams.
Getting found
j

Describe yourself and your wishes

j

Receive your offer directly from certified buyers

j

Immediately online, duration of 90 days
Place a request now
H
United States

(5)
Multiple choice
Broken-in

(1)
Lunged

(1)
Ground Work

(1)
Allrounder

(1)
loads easily

(1)
Halter accustomed

(1)
Barefoot

(1)
Stands for the farrier

(1)
No eczema

(1)
Standard seller

(2)
premium seller

(3)
Refine your search
Incl. video

(4)
Your ad on the first page of search

(4)
only auction horses

(2)
Hide auction horses

(3)
Online since
Horses for sale in Maryland - find your dream horse
Dream horses, whether Thoroughbreds or ponies, do exist. What's more, they exist among horses for sale in Maryland. In this horse-loving state, Welsh Ponies, Appaloosas, and Warmbloods are some of the most searched-for breeds. All of these, and the most bought horses in Maryland, such as Quarter Horses and Thoroughbreds, can be found on the ehorses website. To find your dream horse, start by searching the horses for sale in Maryland by using the country and radius filters. Then, add other criteria, such as age, height, gender, and color. It's as simple as that!
Horses for sale in Maryland - find the perfect owner for your horse
Are you a Maryland horse breeder or private seller looking for the ideal owner for your horse? They could be anywhere in the world, and now it's easy to find them with an ehorses advertisement. Simply follow our checklist:
Include details of your horse's age, height, gender, color and achievements.
Make the most of the 20 images and 4 videos that can be included in your horse advertisements for free.
Further options are available that will ensure your ad reaches a larger audience.
Double-check that contact details are full and up-to-date. Don't lose sales through incorrect information.
Horses in Maryland
The economic impact of horses on the Maryland horse industry
Horses contribute to Maryland's economy in a major way. There are over 101,000 horses in Maryland, an average of 0.5 horses per square mile; the highest of any state in the USA. The horse sector contributes $1.3 billion to the Maryland economy and supports 21,000 jobs. Horse racing is an important factor. As home to some of America's most iconic races, the state's five racetracks and 260 live racing days contribute $365 million to the state's economy. Over 8,000 jobs are in the equine and equestrian recreation and competition sectors. Their combined economic contribution adds $396 million to the state economy. In total, their economic impact is $652 million.
The history of horses in Maryland
The coast of Maryland was first explored by Europeans in the late fifteenth century, and settlement began over a century later. The native Nanticoke and Susquehannock people suffered greatly from wars with the Europeans and diseases brought by them. The colony was eventually named Maryland after Henrietta Maria, the wife of King Charles I. Horses were vital to the success of the plantation economy of the Europeans. By the late seventeenth and early eighteenth centuries, horse racing was well-established in colonial Maryland. It was popular not only with the wealthy planters who placed enormous bets on their horses but also with other landowners and farmers. Enslaved people contributed to racing as riders and trainers, and later as owners. It was a sport with an enthusiastic following right across society. Horses also played an important role on Maryland's seaboard. They were used in the fishing industry and in rescuing people and goods from shipwrecks. In big cities, such as Baltimore, street vendors known as Arabbers sold fruit and vegetables from beautifully decorated horse-drawn delivery vehicles. From rural areas to urban spaces, horses were embedded in Maryland culture.
Horse Racing in Maryland
Since 2003, Maryland's State Horse has been the Thoroughbred, so it's not surprising that horse racing is so important here. The best-known race is the Preakness Stakes at Pimlico Racecourse, Baltimore. This is one of America's three most prestigious races that together make the Triple Crown. The Maryland Horse Breeders Association and Maryland Standardbred Breeders Association actively promote racing in the state. Less well-known races that have many enthusiastic followers are the Potomac Hunt Races and the Fair Hill Races.
Belair Stable Museum
Given racing's importance to Maryland, Belair Stable Museum is a key location for racing heritage. It was built in 1907 by William Woodward, but its racing roots lie further in the past. As early as the 1740s, Maryland Governor Samuel Ogle, along with his brother-in-law, Colonel Benjamin Tasker, had begun to import Thoroughbred racehorses into Belair. One of these was a mare named Selima, who is legendary in Maryland.
Horse breeds and disciplines in Maryland
Maryland's equestrian disciplines and horse breeds are extensive. It's believed that no fewer than 35 different equestrian disciplines are on offer here. Activities include horse shows, rodeos, Thoroughbred racing, harness racing, and steeplechasing. Eventing and combined training are well supported, too. There are two polo clubs. In 1962, Maryland made jousting its official sport and this tradition continues today with the Maryland Jousting Tournament Association. Worcester County offers rich opportunities to explore its heritage trails on horseback. This county was also where the American horse racing legend Man O'War was trained. Equine therapy is also increasingly popular in Maryland. Such a range of activities requires an equally rich number of horse breeds. All in all, Marylanders own at least 40 different breeds of horse and pony. As proof of the importance of equines, Maryland has 40 designated Horse Discovery Centers.
Most famous horses in Maryland
The Chincoteague ponies are probably Maryland's most famous equines. Two herds of hardy feral ponies live on Assateague Island, which is divided by a fence. On one side is Virginia, on the other, Maryland. They have lived there for hundreds of years. The horses on the Maryland side are managed by the National Park Service and are here known as Assateague horses. On the Virginia side, they acquired their name because they are owned by the Chincoteague Volunteer Fire Service. The novelist Marguerite Henry made the ponies famous worldwide through a series of books, beginning with "Misty of Chincoteague." Famous Maryland racers include Gallant Fox and his son Omaha, who each won the Triple Crown in 1930 and 1935, respectively.
Basic information about Maryland
Maryland is a mid-Atlantic state overlooking the coastlines of Chesapeake Bay. Its population is 6.046 million and its capital is Annapolis.