y
Trail
y
Gelding
y
American Quarter Horse
y
Warmblood
y
Fjord Horses
y
Driving horses
y
Western horses
Sort by
Date descending

b
H
e

Date descending
b

Date ascending
e

Price ascending
b

Price descending
e

Breed ascending
b

Breed descending
e

Age ascending
b

Age descending
e

Height ascending
b

Height descending
Page-1-Ad
With this option your advertisement will be extra advertised on the top page of search results. It will be listed above the regular search results.
In addition, interested parties can directly see more information. This significantly increases the number of potential buyers.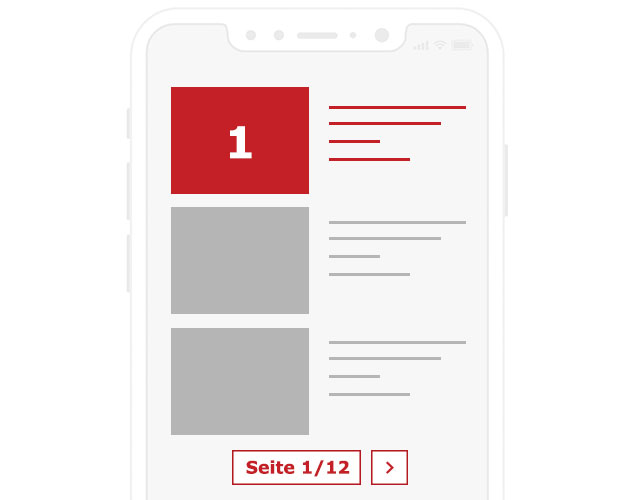 Stop looking and be found instead
With your personal request in search of the horse of your dreams.
Getting found
j

Describe yourself and your wishes

j

Receive your offer directly from certified buyers

j

Immediately online, duration of 90 days
Place a request now
Horses for sale in Utah - find your dream horse
Horses made Utah, and the inhabitants of this state have not forgotten it. This is reflected in the range of horses for sale in Utah, which can be found in every county of the state. Gaining access to this territory was arduous to the early settlers due to the terrain. Horses, mules, and oxen all played important roles in supporting the Europeans who came here. Hardy working horses are still cherished in Utah. Is your dream horse among the horses for sale in Utah on the ehorses website? To start your search right away, use the country and radius filters. Then, select some other criteria, including your ideal horse's age, height, gender, and color. Quarter Horses are the most bought horses in Utah. The other most searched-for horse breeds are Arabian, Appaloosa, Paint, Standardbred, and Thoroughbred. Hardy ponies and mules are popular in Utah, too.
Horses for sale in Utah - find the perfect owner for your horse
Both private sellers and breeders can benefit from the ehorses expertise to reach a wide audience of committed international buyers. Purchasers are waiting to buy the good working stock and performance show horses currently in Utah. To create an appealing advertisement with plenty of impact, follow the simple guidelines in the checklist.
Checklist for an advertisement
It's essential to include your horse's age, height, gender, and color. Your horse's character, talents, and achievements are important to buyers, too.
Make your advertisement stand out by uploading appealing images and videos. Up to 20 images and 4 videos can be added to every advertisement on the ehorses website at no additional cost.
To connect with a wide circle of international buyers, complete as many of the description options as possible.
Finally, and most importantly, carefully check your advertising copy. Pay particular attention to the contact details. This helps ensure that sales won't be lost by incorrectly entered information.
Horses in Utah
The economic impact of the Utah horse industry
There are around 250,000 horses in Utah. This high number reflects both the importance of horses in Utah historically and their current popularity for recreational and sporting activities. By the 1990s, the economic impact on the state was over $60 million annually and is likely to be much greater today. Equestrians find that the costs of keeping a horse in Utah are usually lower than elsewhere in the U.S.A. This is partly due to the relative availability of land at lower prices than the rest of the U.S.A. Investment in Utah's horse sector means that many equestrian disciplines thrive here. These disciplines include rodeo, Western working and leisure classes, and racing. Trail riding is also important to Utah's tourist economy. Plus, horses still play an important economic role on many Utah farms and ranches. However, a surprisingly large proportion is found in Salt Lake County. This reflects the enthusiasm for riding among urban populations.
The history of horses in Utah
The territory that would eventually become the state of Utah was scarcely accessible to European settlers at first. It is possible that early Spanish explorers, such as Francisco Vázquez de Coronado, traveled as far as this territory. However, the Mojave Desert to the west and the rugged canyon landscape to the east were virtually impassible for any European settlers in the early days, with or without horses. It was only the discovery of ways around the canyon territory and through the South Pass in the Continental Divide that opened up the country. Utah became a location for trading fairs of furs and hides carried on pack horses and mules by the "Mountain Men." It was still a wild and remote territory in the mid-nineteenth century when Mormon settlers began to arrive, escaping persecution.
Utah seemed a remote location where they could live in peace. They used horses, mules, and oxen in their long and arduous journeys along the Mormon Trail. They also used their own power, pushing handcarts full of their belongings. Many died in the bitter winters they encountered before reaching their new home. Then came gold prospectors with mules, donkeys, and horses, often creating conflict with the Native American people. The indigenous Americans had successfully adopted the horse, using it in warfare and hunting. The game of Utah, including buffalo, provided a rich source of food for mounted hunters. Horses remained essential animals for farming, logging, and ranching in Utah until the twentieth century. Towards the end of this century, the role of horses in sport and leisure was firmly established in this state. Equestrian tourism means that visitors from all over the world can now enjoy Utah's breathtaking landscapes and wildlife on horseback.
Utah's Wild Horses
Utah is one of the best locations in the U.S.A. to see wild horses. Strictly speaking, they are feral rather than true wild horses. One of the most famous herds is the band that roams the Onaqui Mountains not far from Salt Lake City. This feral horse herd is very popular with visitors and many locals. However, the way the herds are managed by the Bureau of Land Management has been criticized in recent years. Horses are rounded up, and some are made available for adoption. However, sadly, others do not survive. The debate over America's wild horse numbers is set to continue for years to come.
Basic information about Utah
Utah is situated in the Southwest of the U.S.A. Its capital is Salt Lake City, and the population is 3.206 million.
i