Sort by
Date descending

b
H
e

Date descending
b

Date ascending
e

Price ascending
b

Price descending
e

Breed ascending
b

Breed descending
e

Age ascending
b

Age descending
e

Height ascending
b

Height descending
Page-1-Ad
With this option your advertisement will be extra advertised on the top page of search results. It will be listed above the regular search results.
In addition, interested parties can directly see more information. This significantly increases the number of potential buyers.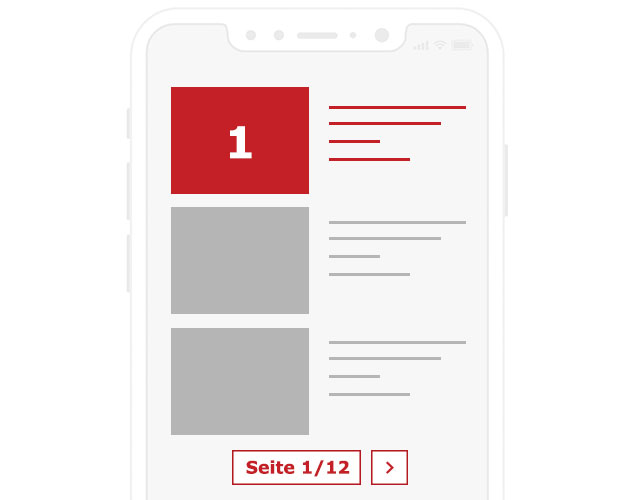 Basic advertisements
Stop looking and be found instead
With your personal request in search of the horse of your dreams.
Getting found
j

Describe yourself and your wishes

j

Receive your offer directly from certified buyers

j

Immediately online, duration of 90 days
Place a request now
H
American Paint Horse Verband

(1)
United States

(4)
Multiple choice
Companion

(1)
School Horse / Pony

(1)
Broken-in

(1)
Reliable for trail riding

(1)
Allrounder

(2)
loads easily

(1)
Vet-Check

(1)
Stands for the farrier

(1)
Standard seller

(1)
premium seller

(3)
Refine your search
Incl. video

(3)
Your ad on the first page of search

(3)
only auction horses

(2)
Hide auction horses

(2)
Online since
3 days

(1)
1 week

(1)
2 weeks

(1)
Horses for sale in Nebraska - find your dream horse
Nebraska is the home of expert horse trainers and high-quality working horses. Perhaps your dream horse is listed among the horses for sale in Nebraska on the ehorses website? To find out more, simply set the country and radius filters to your chosen area. Then, add some other criteria, such as the age, height, gender, and color of your ideal horse. Wherever you are in the world, you'll find the right caliber of horse in the listings of horses for sale in Nebraska. Quarter Horses, Paints, and Appaloosas are the most searched-for breeds in Nebraska. These breeds, along with Arabians and Thoroughbreds, are the most bought horses in Nebraska.
Horses for sale in Nebraska - find the perfect owner for your horse
Whether you are a private seller or a professional breeder, you can benefit from Nebraska's outstanding global reputation for high-quality horses. The user-friendly ehorses website makes it easy for Nebraska-based sellers to meet committed buyers across the world online. Follow the checklist guidelines to ensure the best results from your advertisement.
Checklist for an advertisement
Always include the details of your horse's age, height, gender, and color. Tell prospective buyers about your horse's talents and achievements.
Horse advertisements can include up to 20 free images and 4 videos. This is a great way to promote your horse globally.
The more options you check on the list, the greater the reach of your advertisement to prospective buyers.
Most importantly, check that your contact details are complete and up-to-date. Don't miss out on sales through inaccurate or out-of-date information.
Horses in Nebraska
There's no state in the USA quite like Nebraska. It is divided into two halves in terms of climate. The western side is mostly arid plains and uplands. The east side is more humid, and home to agriculture and other commercial activities. Good cow horses and trail horses were needed in the west. Draft horses have always been important to European farmers on the eastern side.
The economic impact of the Nebraska horse industry
Nebraska has 180,000 horses. Many of them are still working animals. They can be found on ranches and working as police horses in Nebraska's towns and cities. Some draft horses still work on the farms in the eastern part of the state. There are also wild horses in Nebraska. In total, Nebraska's horses contribute $700 million annually to the state economy. The state has an international reputation for the quality of its horse stock. As fewer working horses were required, Nebraska adapted and now also produces outstanding show horses.
The history of horses in Nebraska
For thousands of years prior to European settlement, the land that now makes up Nebraska was home to native American tribes. The people in this region included Pawnee, Ponca, Omaha, and Oto in the east, and Arapaho, Sioux, and Cheyenne in the west. They acquired horses quite early in the history of European settlement of America, certainly by 1680. Horses played an important part in the way they lived. In the east, the largely agricultural indigenous people began to hunt buffalo. In the west, the Cheyenne, Arapaho, and Sioux were able to hunt over wider areas, including the plains, thanks to horses. Conflict existed not just between tribal nations and the Europeans, but also between tribes. Horses facilitated both war and hunting. Fort Robinson was the location of an important US cavalry remount station.
Later, Olympic riders were also trained here. Nebraska was on a major route west, so mail coaches and stagecoaches passed through, all adding to the Nebraska horse economy in the nineteenth century. Gold speculators came through on their way to Wyoming, using horses, mules, and donkeys to help them in their work. The Pony Express passed through Nebraska, too, from 1860 to 1861. Working horses were essential to the Nebraska economy until well into the twentieth century. As more people turned to equestrian sports and other activities, Nebraska breeders concentrated on producing high-quality show stock.
Horse associations in Nebraska
It may come as a surprise to learn that Nebraska was the original location of the United States Dressage Federation, inaugurated in 1973. Nebraska is a state rich in equestrian associations and activities. Quarter Horses in this state are not only exceptional stock horses but some are also represented in the AQHA Hall of Fame. The Nebraska-bred AQHA sire "Two Eyed Jack" is recognized as the leading champion Quarter Horse sire of all time. 4-H associations and events are very popular, with several national winners coming from Nebraska. Equestrian activities in this state are brought together under the Nebraska Horse Council, which represents the interests of the equestrian community. Nebraska Horsemen's Park near Omaha offers racing and other events all year round.
Equestrian activities in Nebraska
Every type of equestrian activity is popular in this state, from racing to dressage. Hunter-jumpers are supported by various hunt clubs. Driving is also popular in this state. Natural Horsemanship is flourishing. Given Nevada's reputation for stock horses, it is not surprising that rodeo is well-supported here, too. The best known is the Big Rodeo at the Garfield County Fair, an event associated somewhat controversially with the Wild Horse Race, in which cowboys attempt to saddle and ride some of Nebraska's wild horses.
Most famous horses in Nebraska
Nebraska was once home to the World's Largest Horse. Lubber was born in 1921 in Holt County, Nebraska. This massive horse had Percheron, Belgian, and Shire ancestry. Even as a young horse, he is said to have weighed 2,000 pounds and stood 7'4'' high. He did not live long to enjoy his fame. At the time of his death in 1927, he weighed an amazing 3120 pounds and was 21 hands high.
Basic information about Nebraska
Nebraska is a Great Plains state in the Midwestern United States. Its capital is Lincoln, and its population is 1,758,787.