Sort by
Date descending

b
H
e

Date descending
b

Date ascending
e

Price ascending
b

Price descending
e

Breed ascending
b

Breed descending
e

Age ascending
b

Age descending
e

Height ascending
b

Height descending
Page-1-Ad
With this option your advertisement will be extra advertised on the top page of search results. It will be listed above the regular search results.
In addition, interested parties can directly see more information. This significantly increases the number of potential buyers.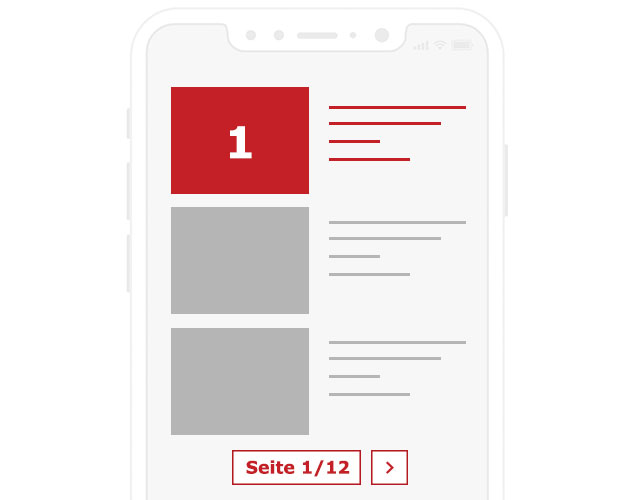 Stop looking and be found instead
With your personal request in search of the horse of your dreams.
Getting found
j

Describe yourself and your wishes

j

Receive your offer directly from certified buyers

j

Immediately online, duration of 90 days
Place a request now
H
Horsebid,LLC

(1)
Thehorsebay

(3)
Platinum Equine Auction

(3)
Classic Horse Auction

(4)
Professional Horse Services

(1)
more premium sellers
United States

(12)
Multiple choice
Companion

(3)
School Horse / Pony

(3)
Therap. Purposes

(2)
For Beginners

(3)
Broken-in

(5)
Lunged

(5)
Ground Work

(5)
Reliable for trail riding

(6)
Allrounder

(3)
loads easily

(6)
Four-Gaited

(2)
Vet-Check

(5)
Halter accustomed

(2)
Stands for the farrier

(6)
Suitable for children

(3)
Refine your search
Incl. video

(9)
Your ad on the first page of search

(12)
only auction horses

(5)
Hide auction horses

(7)
Online since
Horses for sale in Louisiana - find your dream horse
Louisiana takes its leisure seriously, and horses are no exception. Louisiana folks are dedicated to the quality of their horses and also to their care. Racehorses, leisure riding horses, and outstanding show horses can all be found among the horses for sale in Louisiana. Could your dream horse be here? It's easy to find out using the ehorses website. Begin your search by using the country and radius filters. Add some other criteria, such as the age, height, gender, and color of your ideal horse. Then, peruse the selection of outstanding ponies and horses for sale in Louisiana. As in many other states, American Quarter Horse, Paints, Thoroughbreds, and Arabians are all among the most searched-for breeds in Louisiana. Horses for leisure and pleasure riding are the most bought horses in Louisiana. Gaited horses, cutting, and cow horses are all in demand, too.
Horses for sale in Louisiana - find the perfect owner for your horse
Are you a seller in Louisiana hoping to find the perfect owner for your horse? Whether a breeder of horses or a private seller, the ehorses website makes it easy to access potential buyers across the globe. Simply complete the form as fully as possible, and let buyers know about your horse's talents. Use our checklist to ensure the best from your advertisement.
Checklist for an advertisement
Include details of your horse's age, height, gender, and color. These are the basic search parameters prospective buyers use, along with discipline and achievements.
20 images and 4 videos can be included in your horse advertisements for free, to make the most of your horse's special qualities and skills.
Further options are available to ensure your ad reaches a larger audience.
Don't risk losing sales through incorrect contact details. Double-check that they are given in full and up-to-date.
Horses in Louisiana
The economic impact of the Louisiana horse industry
Louisiana's horse population is a substantial 207,350 horses owned by around 52,368 people. Approximately 10 percent of the horses in the state are in the horse racing sector. Around 30 percent are show horses and ponies. The majority (60 percent) are used for leisure and recreation. Altogether, this is estimated to amount to over $512.9 million in farm gate value. Value-added businesses augment this total by $56.4 million. Horse racing, including breeding, racing, and training, is a substantial contributor to the economy at $277 million. Betting alone contributes $357 million. Taking all activities into account, horse racing generates a massive $1 billion and employs 3,000 of the 7,500 people engaged in equestrianism, as breeders, trainers, or grooms. Showing generates $107.9 million and the recreational sector $127.9 million. The equestrian sector is worth $2.5 billion dollars and grows annually.
The history of horses in Louisiana
Louisiana is a land of prairies and marshes through which the Mississippi River flows. The French province of the same name was much larger. However, the left bank became British after the loss of Canada, and in 1765, settlers known as Acadians came from Canada to Louisiana. The Spanish part was ceded to France and was sold to America in 1803. It was soon clear to anyone who settled in this area that it was potentially great cattle country. While much has changed today, a large part of Louisiana was once one large rich plain, on which cattle could fatten without the need for additional feed. Before the Acadians arrived or Louisiana became part of America, cattle ranching was already well established. Many of the first successful ranchers were formerly enslaved people or their children, known as gens de couleur libres. Some were native Americans, and many were women. This was Louisiana's Creole population, and they were highly successful in the cattle trade. Many argue that cowboy culture began here, a unique cowboy culture that combined French, black, and native traditions. Horses and mules were vital to the ranching, agricultural, and logging sectors. Cosmopolitan cities, such as New Orleans, were home to high-stepping horses, whether ridden or drawing buggies, and horse racing flourished.
Louisiana's equestrian Creole culture
Each year, the world learns more about the important contribution played by black cowboys to the history of America. Around 25 percent of all America's iconic cowboys were non-white. They worked on the cattle trails. In Louisiana, they were known as vachères, a French version of the Spanish vaquero. Today, Creole equestrian heritage is celebrated through trail rides, music, and food. Community trail rides are about fun and horsemanship. Zydeco music, which is traditional Creole music with accordion, fiddle, and washboard, is important, too. The Creole vachères and their descendants are also celebrated through art, movies, and museum and gallery exhibits.
Disciplines and facilities in Louisiana
Horse racing is popular throughout Louisiana. Louisiana's beautiful State Parks, Bogue Chitto, Chemin-A-Haut, and Lake Bistineau offer miles of superb trail riding with lakes and forests. At least five equestrian facilities in Louisiana can host major equestrian events of up to 1000 horses. There are 40 to 50 smaller venues for local shows.
Most famous horses in Louisiana
The world fell in love with a police horse called Ace when he and his rider, Officer Joseph Jones, danced with crowds on the streets of New Orleans. Ace is not the only dancing horse in the New Orleans Police Department. His colleague, Hand Grenade has nifty moves, too. Several Louisiana horses are now celebrated in the Louisiana Downs (LAD) Racing Hall of Fame. These include Alysheba, Kentucky Derby, and Preakness winner, and then winner of the Super Derby in 1987. Shishkabob is celebrated with a statue at the entrance of the Louisiana Downs track. Feral horses that strayed onto the military ground at Fort Polk became a well-known, if controversial, issue some years ago.
Basic information about Louisiana
Louisiana is on the Gulf of Mexico within the Southeastern region of the USA. Its population is 4.649 million. The capital is Baton Rouge.