y
Trail
y
Gelding
y
Warmblood
y
Driving horses
y
Pony
y
Gaited horses
y
Western allround
Sort by
Date descending

b
H
e

Date descending
b

Date ascending
e

Price ascending
b

Price descending
e

Distance ascending
b

Distance descending
e

Breed ascending
b

Breed descending
e

Age ascending
b

Age descending
e

Height ascending
b

Height descending
Page-1-Ad
With this option your advertisement will be extra advertised on the top page of search results. It will be listed above the regular search results.
In addition, interested parties can directly see more information. This significantly increases the number of potential buyers.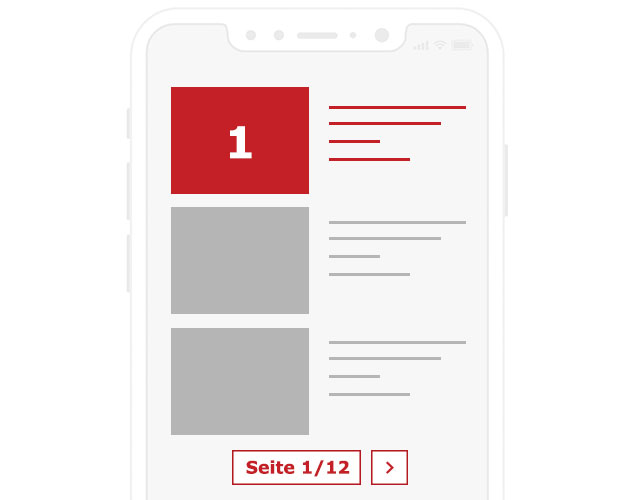 Stop looking and be found instead
With your personal request in search of the horse of your dreams.
Getting found
j

Describe yourself and your wishes

j

Receive your offer directly from certified buyers

j

Immediately online, duration of 90 days
Place a request now
H
American Quarter Horse

(2)
Gypsy Horse

(1)
Missouri Foxtrotter

(1)
Mule

(1)
Paso Fino

(2)
Quarter Pony

(1)
Rocky Mountain Horse

(1)
Welsh A (Mountain Pony)

(1)
Multiple choice
Warmblood

(6)
Drafthorse

(1)
Pony

(4)
Mix

(1)
Multiple choice
Cowhorse

(1)
Driving horses

(4)
Gaited horses

(3)
Leisure horses

(1)
Trail

(10)
Versatility Ranch Horse

(2)
Western allround

(3)
Western horses

(2)
Western Pleasure

(2)
Multiple choice
Mare

(1)
Gelding

(9)
Multiple choice
Black

(3)
Sorrel

(1)
Bay

(3)
Cremello

(1)
Buckskin

(1)
Tobiano-all-colors

(1)
Multiple choice
Companion

(2)
School Horse / Pony

(2)
Therap. Purposes

(2)
For Beginners

(3)
Broken-in

(5)
Lunged

(5)
Ground Work

(5)
Reliable for trail riding

(6)
Allrounder

(2)
loads easily

(6)
Four-Gaited

(2)
Vet-Check

(5)
Halter accustomed

(2)
Stands for the farrier

(6)
Suitable for children

(3)
Refine your search
Incl. video

(8)
Your ad on the first page of search

(10)
only auction horses

(3)
Hide auction horses

(7)
Online since
Horses for Sale in Baton Rouge - Finding Your Dream Horse Near You
If you're in the market for a new horse, there are a few things to consider before making your purchase. First, determine your riding style and what qualities you're looking for in a horse. Do you want a horse for trail riding or competition? Do you prefer a specific breed or color? Consider your level of experience and skill, as well as the horse's temperament and age.
Once you have a clear idea of what you're looking for, it's time to start your search for horses for sale in Baton Rouge. The best place to begin is on online marketplaces like ehorses, where you can browse through a variety of listings and filter your search by breed, age, gender, and more.
When you find a horse you're interested in, make sure to schedule a visit to see the horse in person. Take note of the horse's overall health and behavior, and ask the seller about any previous injuries or medical conditions. It's also a good idea to have a vet check the horse's health before finalizing your purchase.
Selling horses in Baton Rouge - finding a new owner for your horse
If you're looking to sell a horse in Baton Rouge, there are a few things to keep in mind. First, determine a fair asking price based on the horse's age, breed, and level of training. Take quality photos and create a detailed listing that includes the horse's history, temperament, and any special skills or abilities.
List your horse for sale on online marketplaces like ehorses, and be prepared to answer any questions potential buyers may have. Once you find a buyer, be sure to provide all necessary documentation and information, such as the horse's health records and any registration papers.
Specifics and facts about the city of Baton Rouge
Located in Louisiana, Baton Rouge is the state's capital and a hub for horse enthusiasts. The city is home to several equestrian centers, including Hollydale Equestrian Center and Highland Road Park Equestrian Center, where riders can take lessons, board their horses, and participate in competitions.
Baton Rouge is also known for its vibrant culture, delicious Cajun and Creole cuisine, and historic landmarks like the Louisiana State Capitol and the USS Kidd. With its mix of southern charm and equestrian opportunities, Baton Rouge is the perfect place to find your dream horse or sell your beloved equine companion.