Sort by
Date descending

b
H
e

Date descending
b

Date ascending
e

Price ascending
b

Price descending
e

Breed ascending
b

Breed descending
e

Age ascending
b

Age descending
e

Height ascending
b

Height descending
Page-1-Ad
With this option your advertisement will be extra advertised on the top page of search results. It will be listed above the regular search results.
In addition, interested parties can directly see more information. This significantly increases the number of potential buyers.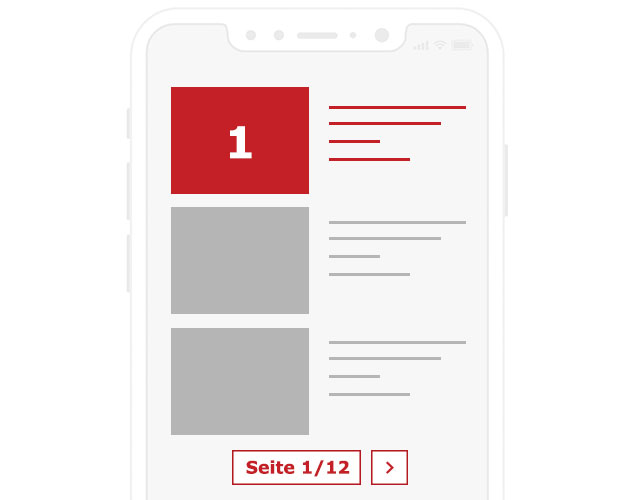 Basic advertisements
Stop looking and be found instead
With your personal request in search of the horse of your dreams.
Getting found
j

Describe yourself and your wishes

j

Receive your offer directly from certified buyers

j

Immediately online, duration of 90 days
Place a request now
H
Appaloosa Horse Club USA

(1)
United States

(9)
Multiple choice
Companion

(1)
Ground Work

(1)
Reliable for trail riding

(1)
Allrounder

(2)
loads easily

(1)
Vet-Check

(1)
5 Panel Test N/N

(2)
Barefoot

(1)
No eczema

(1)
Standard seller

(2)
premium seller

(7)
Refine your search
Incl. video

(7)
Your ad on the first page of search

(7)
Foal

(1)
only auction horses

(6)
Hide auction horses

(3)
Horses for sale in Virginia - find your dream horse
Looking for horse sellers with knowledge and experience that's hard to beat? Virginia's horse culture is one of the oldest and finest in the U.S.A. Few states can match Virginia for expertise in racehorses and quality riding horses. Quarter Horses and Thoroughbreds are among the most searched breeds and bought horses in this state. Use the country and radius filters to discover whether your ideal horse is currently listed in the horses for sale in Virginia. Then, set other criteria, such as your ideal horse's age, height, gender, and color. You'll discover a great selection of horses for sale in Virginia.
Horses for sale in Virginia - find the perfect owner for your horse
Looking to sell your horse to the ideal home? Private sellers and horse breeders in Virginia can benefit from ehorses' expertise by accessing a world of interested buyers through the website. Virginia's horses have a global reputation for quality. The skills and knowledge of Virginia horse producers plus the experience of the ehorses team add up to a winning combination. Follow our advertising checklist to create a captivating advertisement that will appeal to the perfect owner for your horse.
Checklist for an advertisement
Advertisements should include details of the age, height, gender, and color of each horse. Share each horse's talents, achievements, and character with potential buyers, too.
For an advertisement that stands out, make the most of the 20 images and 4 videos that can be added to every ehorses advertisement at no additional cost.
To reach a wide community of international buyers eager to view your horse, complete as many options as possible on the ehorses menu.
Finally, always check your advertising copy. It's important that contact details are correct and up-to-date. If buyers can't communicate effortlessly, sales can be lost.
Horses in Virginia
The economic impact of the Virginia horse industry
Virginia's current horse population is 215,000. With an annual economic impact of $1.2 billion, Virginia's equines make a substantial fiscal input to the state. The industry also supports 16,091 direct and indirect jobs. Most importantly, Virginia recognizes the importance of horses and other equids to well-being. Horse ownership assists in keeping Virginia's open spaces green. Being in the great outdoors with horses has positive benefits for physical and mental health. This also has financial benefits since healthy individuals can live longer, happier working lives, contributing directly to efficiency and productivity at work and in society. Through taxes, Virginia's horse industry brings around $65.3 million to the local economy. Pari-mutuel betting taxes on horse racing alone bring in at least $1.9 million annually. In 2019, Virginia's long-established horse racing and breeding sector benefited the economy by $542.1 million.
The history of horses in Virginia
It's possible that some horses arrived here with the Spanish Hernando de Soto expedition but if so, they were long gone when the English colonists arrived. Horses have been essential in Virginia since the days of the Jamestown colony in the early seventeenth century. Virginia was one of the states where racing flourished in the early colonial days. The horses raced over short distances, usually around a quarter of a mile. They were known as Quarter-Pathers. In time, these developed into the original Quarter Horse, a sprint racer rather than the versatile cow horse known throughout the world today. Racing was a passion for Virginia's wealthy elite, some of whom lost fortunes in betting. As the Thoroughbred began to emerge in Britain, Virginia's affluent planters started to import them, too. As well as fast racehorses, gaited horses were popular in Virginia. This state has undoubtedly made a major contribution to equestrianism in the U.S.A., not least through its unusual feral ponies and individualistic horse breeders. When the Horse Breeders Association of Virginia was created in 1941, many of the founders were Thoroughbred breeders, reflecting the state's long association with racing.
The Chincoteague Ponies
The ponies of the island of Assateague are living legends. Immortalized in the works of novelist Marguerite Henry, these attractive equines are more like small horses than ponies. More generally known as the Assateague horses, there are two herds, one of which is managed by the Chincoteague Volunteer Fire Company of Virginia. A tradition arose of swimming the ponies to neighboring Chincoteague Island, where they were sold to raise money for the Volunteer Fire Company. This is still a popular spectacle today.
Randolph Huntingdon and the Americo-Arabian Horse
Randolph Huntingdon was a famous Virginia horse breeder. In the late nineteenth century, two unusual horses came into his possession. They were the stallions Linden Tree, a Barb, and Leopard, a gray Arabian. They had been given to President Ulysses S. Grant by Turkish Sultan Abdul Hamid II in 1879. Randolph Huntingdon was noted for the quality of the Trotters and Roadsters he bred. At this time, these types of horses were the equivalent of smooth, fast cars. Huntingdon hoped to create a new American breed: the Americo-Arabian, using the two stallions as foundation stock. For fourteen years, the two horses produced foals for Huntingdon. However, the world was changing, and motorized transport was on the way. The aging stallions went to Nebraska, where they helped found a new breed that would eventually be called the Colorado Ranger.
Famous horses in Virginia
Virginia's reputation for high-quality horses reflects the skill of the breeders in this horse-loving state. Legendary Thoroughbreds, such as Triple Crown Winner Secretariat, were bred here. Further back in time, Sir Archy, born in 1805 in Virginia, was an important racer and sire of other famous racehorses.
Basic information about Virginia
Virginia is in the Mid-Atlantic and Southeastern regions of the U.S.A. It has a population of 8,654,542, and its capital is Richmond. Virginia's official name is the Commonwealth of Virginia.