Sort by
Date descending

b
H
e

Date descending
b

Date ascending
e

Price ascending
b

Price descending
e

Breed ascending
b

Breed descending
e

Age ascending
b

Age descending
e

Height ascending
b

Height descending
Page-1-Ad
With this option your advertisement will be extra advertised on the top page of search results. It will be listed above the regular search results.
In addition, interested parties can directly see more information. This significantly increases the number of potential buyers.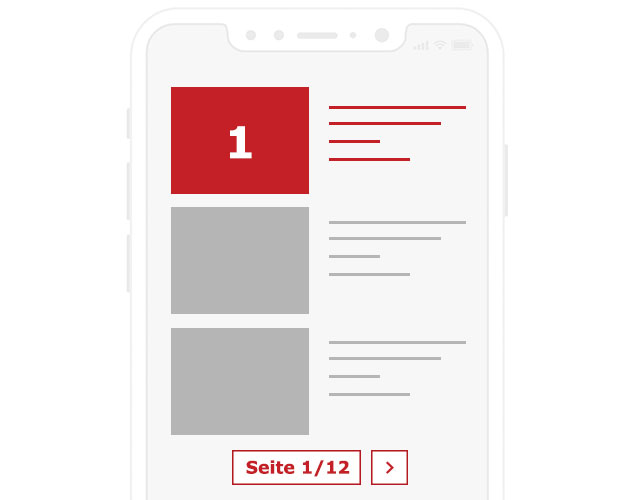 Basic advertisements
Stop looking and be found instead
With your personal request in search of the horse of your dreams.
Getting found
j

Describe yourself and your wishes

j

Receive your offer directly from certified buyers

j

Immediately online, duration of 90 days
Place a request now
H
United States

(5)
Multiple choice
Standard seller

(3)
premium seller

(2)
Refine your search
Incl. video

(3)
Your ad on the first page of search

(2)
only auction horses

(2)
Hide auction horses

(3)
Horses for sale in New Mexico - find your dream horse
New Mexico ranks as the fifth-largest state in the USA and has a wonderfully diverse landscape. Horse riders enjoy riding in the mountains, the desert, and over New Mexico's grassy plains. There are always reliable riding horses for sale in New Mexico. It's a place beloved by serious equestrians. Perhaps your dream horse is one of the horses for sale in New Mexico currently available on the ehorses website. It only takes a minute to find out. Use the country and radius filters, then add other criteria, such as your ideal horse's age, height, gender, and color. Quarter Horses, Thoroughbreds, Appaloosas, and Paints are among the most searched-for breeds and bought horses in New Mexico.
Horses for sale in New Mexico - find the perfect owner for your horse
Horse owners in New Mexico know that their state is one of the best places for equestrians in the USA. Both breeders and private sellers can benefit from this when presenting their horses to prospective buyers on the ehorses website. Make the most of New Mexico's stunning landscapes to provide backdrops for images in your advertisement. With the ehorses website, you can easily meet the perfect owner for your horse online. All that's required is to follow the checklist and get ready to talk to buyers from all over the world who want to know about horses in New Mexico.
Checklist for an advertisement
It's essential to include details of your horse's age, height, gender, and color in your advertisement. Tell prospective buyers about your horse's talents and achievements, too.
20 free images and 4 videos can be included in your advertisement at no additional cost. This is a great way to promote your horse to international buyers.
Checking more options means more people are likely to see the advertisement.
Make sure contact details are up-to-date and complete. Don't risk losing sales through posting incorrect information.
Horses in New Mexico
The economic impact of the New Mexico horse industry
New Mexico is an attractive location for horse owners due to its fantastic terrain and relatively low population. There are around 147,000 horses in New Mexico. Most (over 60%) participate in showing and recreational riding. New Mexico goods and services associated with horse-keeping have a value of 503 million dollars. A big proportion of the population, 91,100 people, are involved with horses in some way. This includes horse owners, volunteers, employees, and other service providers, such as farriers. The horse industry sustains 35,700 full-time jobs and part-time and volunteer roles. Horses are an important component of the New Mexico economy, and this looks set to increase. Racing still plays an important part in the state's economy, and while other states struggle to maintain theirs, New Mexico's horse racing industry looks relatively stable.
The history of horses in New Mexico
New Mexico is an ethnically diverse state with a large Hispanic population. There is also a relatively large Native American population. All the cultures that live here now have historically had strong relationships with the horse since its introduction by the Europeans. New Mexico's landscapes are the archetypal horse country of American Westerns. The deserts and mesas (flat-topped mountains), with their cacti and shrubs, have formed the backdrop to many movies and TV shows. Horses were essential to travelers in this arid landscape. Unsurprisingly, New Mexico is called the Enchanted Land because that's exactly what it looks like: a dream of the Old West. Sections of the highways through this landscape follow the routes of historic trails, such as the Santa Fe Trail. New Mexico's unique landscape offers exceptional opportunities for distance riders. That's why many ranking endurance riders have made it their home today. What is less well-known about New Mexico is that it is home to outstanding racehorses. Quarter Horse and Thoroughbred racing are both popular here. Formal racing began here in the 1930s, and it is popular with people from all backgrounds. In 2018, New Mexico-born jockey Mike Smith became the oldest rider to win the Triple Crown at the age of 52 aboard the Thoroughbred Justify.
Horse associations in New Mexico
The New Mexico Horse Council is an educational organization that benefits the state's many diverse equestrians and their disciplines. The NMHC supports and promotes activities and events for riders throughout the year. The Santa Fe Horse Coalition exists to promote and support horse riders and horses in New Mexico. One of their key aims is to ensure that equestrians continue to access the state's trails on public lands. New Mexico's landscapes are also beloved by creatives, and the Santa Fe Horse Coalition assists in supporting the equestrian community's growth through related tourism, the arts, and filmmaking. Equestrian tourism is likely to increase in popularity.
Disciplines in New Mexico
The diversity of equestrian activities in this state reflects the state's population diversity. The New Mexico State Fair is one of the most important showing events on the calendar. The Caja Del Rio Endurance event, through the lovely Santa Fe National Forest, allows riders to view the Rio Grande valley. Trail riding remains at the top of the list for New Mexico equestrians, and there is no shortage of dressage, hunter jumper, and eventing opportunities.
Basic information about New Mexico
New Mexico is situated in the southwest of the USA. It is considered a mountain state, and its terrain is very diverse and beautiful. The population of New Mexico is 2.1 million, and its capital, Santa Fe, is the highest in the USA at 7,199 feet (2,194 m).