Sort by
Date descending

b
H
e

Date descending
b

Date ascending
e

Price ascending
b

Price descending
e

Breed ascending
b

Breed descending
e

Age ascending
b

Age descending
e

Height ascending
b

Height descending
Page-1-Ad
With this option your advertisement will be extra advertised on the top page of search results. It will be listed above the regular search results.
In addition, interested parties can directly see more information. This significantly increases the number of potential buyers.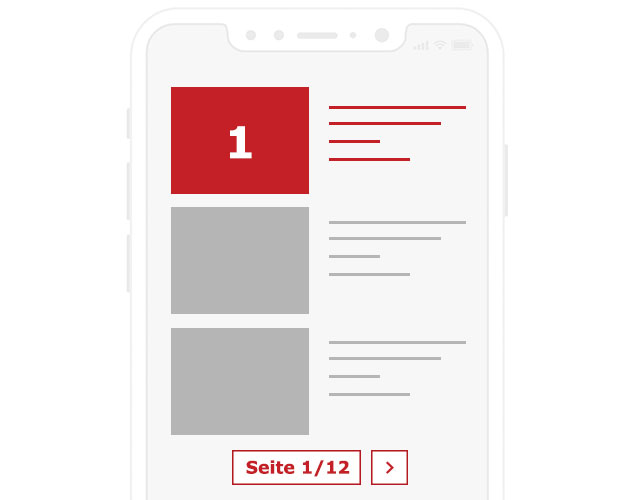 Basic advertisements
Stop looking and be found instead
With your personal request in search of the horse of your dreams.
Getting found
j

Describe yourself and your wishes

j

Receive your offer directly from certified buyers

j

Immediately online, duration of 90 days
Place a request now
H
United States

(9)
Multiple choice
Companion

(2)
School Horse / Pony

(2)
Broken-in

(1)
Lunged

(1)
Ground Work

(1)
Reliable for trail riding

(1)
Allrounder

(7)
loads easily

(1)
Vet-Check

(1)
Stands for the farrier

(1)
Standard seller

(1)
premium seller

(8)
Refine your search
Incl. video

(8)
Your ad on the first page of search

(8)
only auction horses

(7)
Hide auction horses

(2)
Online since
Horses for sale in Montana - find your dream horse
Montana is known as the Big Sky State for good reason. With the dramatic peaks of the Rocky Mountains in the west and rich plains to the east, horses are still an essential part of Montana life. Home to romantic Mustang herds and fast Quarter Horses and Thoroughbreds, you may find your dream horse among the horses for sale in Montana. To find out, use the country and radius filters on the ehorses website. Add some other criteria to narrow your search, such as age, height, gender, and color, to find out whether the horses for sale in Montana include your ideal partner. Quarter Horses, Appaloosas, and Thoroughbreds make up some of the most searched-for and bought breeds in Montana.
Horses for sale in Montana - find the perfect owner for your horse
Whether you are a private seller or breeder, you can reach out to potential buyers across the globe via the ehorses website. It's so easy to do, and the ehorses team is available to provide support when required. Simply follow the steps to create a successful advertisement.
Checklist for an advertisement
Include details of your horse's age, height, gender, and color. Prospective buyers also want to know about your horse's abilities and nature.
You can include 20 free images and 4 videos in your horse advertisements. It's a great opportunity to promote your horse to the world.
Ensure your advertisement reaches an even bigger audience by checking more options.
Your contact details must be complete and up-to-date. Don't risk losing sales through inaccurate information.
Horses in Montana
The economic impact of the Montana horse industry
Detailed statistics for the impact of the horse economy in Montana have yet to be produced. However, Montana State University Department of Animal and Range Sciences believes that there are between 150,000 and 180,000 horses in the state. Both domesticated and wild, or feral horses have played a significant part in the economy of the state. Historically, horses provided the main transport. They were an essential part of every aspect of Montana's economic life, from agriculture to logging, and from herding stock to leisure, especially in sports such as racing. Both European settlers and Tribal Nations engaged in horse racing, and it was once a successful contributor to the economy. Thoroughbred and Quarter Horse races were equally popular. It's estimated that races at the Montana State Fair and the annual Miles City Bucking Horse Sale draw spectators of up to 250,000.
The history of horses in Montana
Think of Montana, and images of cowboys and cowgirls will come to mind. Herding stock under Montana's big sky is an essential part of Montana's story and its heritage. Feral horse herds roamed the landscape, so there were always plenty of hardy horses available for the taking. Draft horses were required for logging in the western mountains, and agriculture on the eastern plains. However, not all of Montana's equine history is positive. Montana was once a state rich in buffalo. As settlers brought cattle to the region, conflict between settlers and Tribal Nations was inevitable and Montana saw many battles. Miners influenced Montana's equestrian history, too. Racing received a boost during a Montana gold rush in the 1860s. It was popular in the mining camps. Deer Lodge, Montana, became home to larger, more prestigious horse racing operations.
Given Montana's rich equine heritage, it's not surprising that many Montana residents have been inducted into various halls of fame. Many have shown their skills in rodeo. Dan Mortensen, for example, is a Cowboy Museum Hall of Fame inductee. He was the 1997 World All-Around Champion. Mortenson displayed his skills at rodeos to become World Saddle Bronc Riding Champion between 1993-1995, and also in 1997 and 1998. Barbara Van Cleve, artist, photographer, and cowgirl, was inducted into the National Cowgirl Museum.
Horse associations and activities in Montana
The University of Montana offers degrees in Natural Horsemanship at the Montana Center for Horsemanship. Montana's Big Sky Horse Park hosts numerous events annually, from dressage to 4-H activities, Western riding, and showing. Montana is home to dedicated societies and associations for Quarter Horses, Appaloosas, and Arabians, all of which use the Horse Park for events. Equestrian tourism is on the increase in Montana, which has many beautiful parks. Many of these record Montana's past conflicts. They include Big Hole National Battlefield, Bighorn Canyon National Recreation Area, Little Bighorn Battlefield National Monument, and Nez Perce National Historical Park. Parts of Yellowstone National Park are also in Montana.
The most famous horses in Montana
Montana is home to some of the rarest wild, or feral, horses in the USA. They live in the Pryor Mountains, which lie on the border of Montana and Wyoming. The Pryor Mountain Mustangs, as they are known, have had a reserve of 31,000 acres to live in since 1968. DNA research suggests they are the descendants of Spanish "colonial" horses. Some have dorsal stripes, as well as striped marking on their legs, both of which are found in breeds of great antiquity. Montana has also raised some very successful racehorses, the best-known being Spokane. This chestnut Thoroughbred was foaled at Twin Bridges, Montana, in 1886.
In 1889 Spokane won the prestigious Kentucky Derby, the only horse from Montana to do so. He beat many favored participants in the race and set a new record for the race over 1½ miles at 2:34.50. Spokane went on to win the American Derby and the Clark Handicap. The barn in which he was born, belonging to his owner and trainer Noah Armstrong, is listed on the National Register of Historic Places.
Basic information about Montana
Montana is part of the Mountain West subregion of the Western USA. The state capital is Helena, and the population of Montana has only recently reached the one million mark. It currently stands at 1,085,407.