Sort by
Date descending

b
H
e

Date descending
b

Date ascending
e

Price ascending
b

Price descending
e

Breed ascending
b

Breed descending
e

Age ascending
b

Age descending
e

Height ascending
b

Height descending
Page-1-Ad
With this option your advertisement will be extra advertised on the top page of search results. It will be listed above the regular search results.
In addition, interested parties can directly see more information. This significantly increases the number of potential buyers.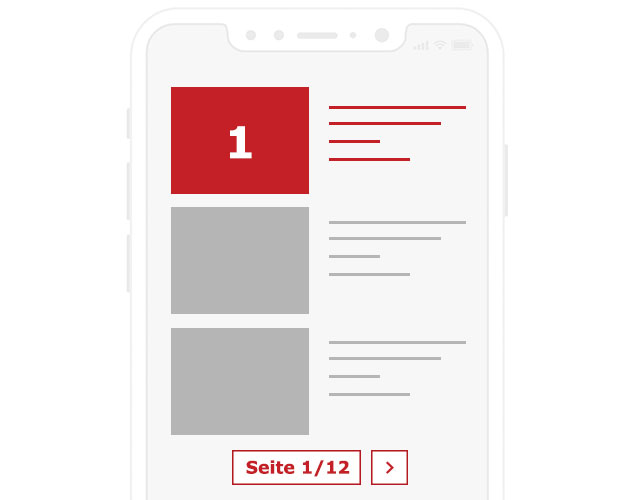 Basic advertisements
New
Stop looking and be found instead
With your personal request in search of the horse of your dreams.
Getting found
j

Describe yourself and your wishes

j

Receive your offer directly from certified buyers

j

Immediately online, duration of 90 days
Place a request now
H
United States

(11)
Multiple choice
For Beginners

(1)
Green

(1)
Allrounder

(1)
Halter accustomed

(1)
Barefoot

(2)
Standard seller

(3)
premium seller

(8)
Refine your search
Incl. video

(6)
Your ad on the first page of search

(8)
only auction horses

(1)
Hide auction horses

(10)
Online since
yesterday

(1)
2 days

(1)
3 days

(1)
1 week

(1)
2 weeks

(1)
Horses for sale in Alabama - find your dream horse
Horses for sale in Alabama include some of the best gaited horses in the USA. It's home to the famed Alabama Racking Horse and McCurdy Plantation Horse. These are two of the breeds that are most searched for and bought in this state. The versatile American Quarter Horse is currently the most numerous breed, with 49,000 AQHs registered to owners in Alabama. Whether you're looking for harness horses or miniatures, there'll be horses in Alabama for you. ehorses is here to help purchasers looking for horses in Alabama – find your dream horse with these top tips.
Start with search parameters, such as state, country, and the preferred radius. Then, add some other criteria, such as age, height, gender, and color, to refine your search. Add the breed or breeds of choice if appropriate. The more refined the search, the closer the results will be to your ideal horse. A wider search will bring a greater selection of the many outstanding horses and ponies for sale in Alabama.
Horses for sale in Alabama - find the perfect owner for your horse
Breeders and private sellers of horses in Alabama - find the perfect owner for your horse via the ehorses website. Potential buyers across the USA are currently looking for all breeds of horses in Alabama. Learn more about ehorses and opportunities for buyers and sellers in our next section, which provides a checklist for an advertisement on the ehorses website.
Checklist for an advertisement
Give details of your horse's age, height, gender, and color. Tell prospective buyers about your horse's achievements.
20 images and 4 videos can be included in your horse advertisements for free.
Further options are available that will ensure your ad reaches an even larger audience.
Are contact details full and up-to-date? Incorrect information can lose sales!
Alabama top breeders
Some of Alabama's top breeders are engaged in producing the state's heritage breeds. The McCurdy family still breeds their gaited breed, the McCurdy Plantation Horse, in Lowndesboro, Lowndes County. They began to breed them in the nineteenth century. These attractive animals are also known as McCurdy Walkers, and simply McCurdys. They are reliable, hard-working horses that make great mounts for pleasure and trail riding, as well as ranch work. The registry was established in 1993. The state horse of Alabama is the Racking Horse, and the most famous racker of all was the amazing EZD Rowdy Falcon. EZD bloodlines can be found today at Ripley's Speed Racking Horses in Decatur, Alabama. LB Farms breed Foundation Roan Quarter Horses in Moulton, Alabama.
Horses in Alabama
Economic impact of the Alabama horse industry
Although Alabama has nothing like the number of horses it did in the nineteenth century, the state's equine industry is still massive. Its impact on the general state economy is believed to be well over 2 billion dollars. The agricultural sector is said to produce about 20% of the state's total gross product, with 15% of this related to the horse economy. Nearly 24,000 jobs are equine-related. With over 155,000 horses in the state, only around two percent are involved in racing.
The history of horses in Alabama
Horses arrived in Alabama with European settlers. They came from various parts of Europe and most likely included gaited horses, such as the Galloway, Hobby, and various Spanish breeds. Alabama was one of the states where horse racing was popular, particularly in the areas around Huntsville and Birmingham. Today, Birmingham hosts not only Thoroughbred but also Quarter Horse racing. The Alabama Stakes isn't held in Alabama. However, it is named in honor of William Cottrell, a notable (and modest) Alabama horse breeder who didn't want to put his own name to a race. As well as Thoroughbreds, gaited horses remained popular in this state, since their easy, comfortable paces were ideal for traveling. They became the horse of choice for plantation and farm work. One of the most popular gaited types was the Racking Horse. Their natural gait is the rack, a bi-lateral four-beat gait also known as single-foot. There is only one foot on the ground at any time. The breed derives from the Tennessee Walking Horse and became the official Alabama state breed in 1971. These horses are reliable, friendly, and hard-working. The McCurdy Horses are likewise hardy, gaited, and a great choice for versatile family horses. The McCurdy family has been breeding horses in Alabama for well over 150 years. and were also famous for their Standardbred horses, which were trotters.
Horse associations in Alabama
The Alabama Open Horseman Association (AOHA) includes fourteen independent horse show associations. There are local associations for the best-known breeds. The headquarters of the Racking Horse Breeders of America Association is in Decatur, Alabama.
Disciplines in Alabama
There are many show events for gaited horses in Alabama – and that's not all! In this state with so much varied scenery, trail riding and endurance riding are popular activities. Show jumping, dressage, and eventing are all well-supported in Alabama. Reining and American Quarter Horse Association events are also very popular. University colleges usually have enthusiastic equestrian societies and teams. Racing remains very popular. The Racking Horse World Celebration is held in Priceville, near Decatur, every year.
Most famous horses in Alabama
One of the most famous horses in the state was McCurdy's Hambletonian, a Standardbred foaled in 1874. In 1845, Peytona, a chestnut mare foaled in Alabama, won a sensational race in Long Island, New York. She had to journey over 1,500 miles to the race meeting! The winnings were $20,000.
Basic information about Alabama
Alabama is in the southeastern region of the USA. It is bordered by Tennessee, Georgia, and Mississippi, with the Gulf of Mexico and part of Florida to the south. Its population is 4,903,185, and one in every 20 households in Alabama owns or leases at least one horse.