Sort by
Date descending

b
H
e

Date descending
b

Date ascending
e

Price ascending
b

Price descending
e

Breed ascending
b

Breed descending
e

Age ascending
b

Age descending
e

Height ascending
b

Height descending
Page-1-Ad
With this option your advertisement will be extra advertised on the top page of search results. It will be listed above the regular search results.
In addition, interested parties can directly see more information. This significantly increases the number of potential buyers.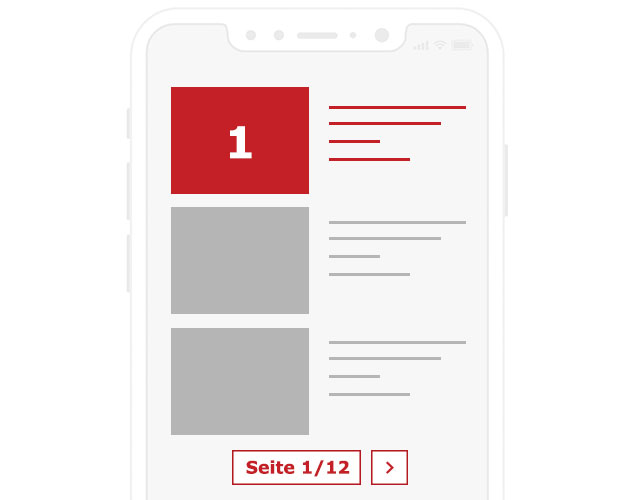 Stop looking and be found instead
With your personal request in search of the horse of your dreams.
Getting found
j

Describe yourself and your wishes

j

Receive your offer directly from certified buyers

j

Immediately online, duration of 90 days
Place a request now
H
Horsebid,LLC

(1)
Thehorsebay

(1)
Platinum Equine Auction

(3)
Professional Horse Services

(1)
more premium sellers
United States

(6)
Multiple choice
Companion

(1)
School Horse / Pony

(1)
Broken-in

(1)
Lunged

(1)
Ground Work

(1)
Reliable for trail riding

(1)
Allrounder

(2)
loads easily

(1)
Four-Gaited

(1)
Vet-Check

(1)
Stands for the farrier

(1)
Refine your search
Incl. video

(6)
Your ad on the first page of search

(6)
only auction horses

(2)
Hide auction horses

(4)
Online since
3 days

(1)
1 week

(1)
2 weeks

(1)
Horses for sale in Mississippi - find your dream horse
Looking for horses for sale in Mississippi? This horse-savvy state welcomes you, with a large and enthusiastic equestrian community. To check out the horses for sale in Mississippi on the ehorses website, use the country and radius filters. Then, add some other criteria, such as the age, height, gender, and color of your dream horse. The most searched-for breeds and bought horses in Mississippi are Quarter Horses, Thoroughbreds, and gaited breeds. If you are a mule fan, this is also a great place to look, as Mississippi is renowned for the quality of its mules.
Horses for sale in Mississippi - find the perfect owner for your horse
Are you a Mississippi horse owner or breeder looking for the best way to market your horse to the world? The ehorses website makes it easy for you to meet the perfect new owner for your horse online. Simply follow the easy steps provided in our checklist for an advertisement, and get ready to communicate with horse enthusiasts across the globe wanting to know more about horses in Mississippi.
Checklist for an advertisement
Give details of your horse's age, height, gender, and color. Tell prospective buyers about your horse's achievements.
20 images and 4 videos can be included in your horse advertisements for free.
Further options are available that will ensure your ad reaches an even larger audience.
Are the contact details full and up-to-date? Inaccurate information can lose sales!
Horses in Mississippi
The economic impact of the Mississippi horse industry
There's no doubt about it; horses are a big contributor to the Mississippi economy, and so are mules. There were an estimated 480,762 horses and mules in this state in 2021. The impact of this sector is around $1.15 billion in total, sustaining 39,500 jobs statewide. This is all the more extraordinary given that there is no horse racing industry in this state. Investment has clearly been good in the horse sector, with 72 public arenas throughout Mississippi. At the turn of the twenty-first century, research by Mississippi State University indicated that at least 21,500 Mississippians owned 3.5 horses each, keeping them mainly at professionally-managed barns.
The history of horses in Mississippi
The plains regions of Mississippi proved to be good territory for horse breeding. The Chickasaw and Choctaw people originally inhabited the lands that now make up the state. These tribes acquired horses, mainly of Spanish type, and developed their own horse breeds. In the early 1830s, parts of this territory were parceled up and sold off by the government. The sale drew many speculators, including Davy Crockett, who traded horses in Northeast Mississippi.
Choctaw and Chickasaw horse breeds and breeders
By the nineteenth century, there were many famous Choctaw and Chickasaw horse breeders. Their horses had an excellent reputation for hardiness and stamina and were prized far beyond the regions in which they were raised. They were used for riding and as pack animals. Many were sadly lost on the Trail of Tears in the 1830s, when the tribes were removed from Mississippi and other regions, onto the designated Western Indian Territory. Some of the horses' descendants live on in the Marsh Tacky horses and other breeds. Thankfully, there is increasing interest in the contribution of both the people of the region and their horses. This ensures the survival of the lovely Chickasaw and Choctaw horse descendants for years to come. They are excellent horses for working cattle and are a great option for many of the Western working horse events.
Horse racing in Mississippi
Horse racing has had a checkered history in Mississippi. It found popularity in the eighteenth century when this territory was still largely Spanish. A racetrack was established at Natchez in 1795. Here, and at other racetracks, big prize money was on offer to winning horses. Later, sports betting was made illegal in the state. By 2018, sports betting was legalized, but the horse races were long gone. Currently, there is no horse racing in the state, which makes Mississippi's incredibly successful horse sector even more notable.
Horse associations and facilities in Mississippi
Mississippi State University can claim some of the credit for the phenomenal success of the state's horse economy. The Mississippi Horse Park, which opened in 1999, was the result of collaboration between the university, the city of Starkville, and Oktibbeha County. The park hosts events throughout the year, including barrel racing, roping, and rodeo. It's estimated that the park has a $43 million economic impact on the Mississippi economy.
Disciplines in Mississippi
Despite the lack of horse racing in Mississippi, there are plenty of other top-level competitive equestrian events. Showing is very popular. The annual Dixie National Quarter Horse Show is the second-largest Quarter Horse show in the USA. The annual Horse Work Off event for drafts and other working breeds draws over a thousand entrants annually and thousands more spectators. Mississippi also hosts the National Cutting Horse Futurity each year, another event that draws participants and spectators from all over America. Barrel racing is popular, too, and the state capital Jackson hosts the National All-American Youth Barrel Racing competition in July each year. The Mississippi State Open Horse Show draws 2,000 participants, and every year 1,500 young 4-H members arrive for the Mississippi 4-H Horse Show. Gulfport hosts the Gulf Coast Winter Classic over seven weeks each year. The state's lovely maritime climate makes it ideal for trail riding, and there are many beautiful parks to explore on horseback, including the Shockaloe National Recreation Horse Trail in the Bienville National Forest. Two other popular Mississippi trails are the Natchez Trace Scenic Trail and the Longleaf Trace Trail.
Basic information about Mississippi
Mississippi is located in the southeastern region of the United States, overlooking the Gulf of Mexico to the south. It is named after the Mississippi River, which marks its western boundary. Its capital is Jackson, and the population of the state is 2,963,914.