Sort by
Date descending

b
H
e

Date descending
b

Date ascending
e

Price ascending
b

Price descending
e

Breed ascending
b

Breed descending
e

Age ascending
b

Age descending
e

Height ascending
b

Height descending
Page-1-Ad
With this option your advertisement will be extra advertised on the top page of search results. It will be listed above the regular search results.
In addition, interested parties can directly see more information. This significantly increases the number of potential buyers.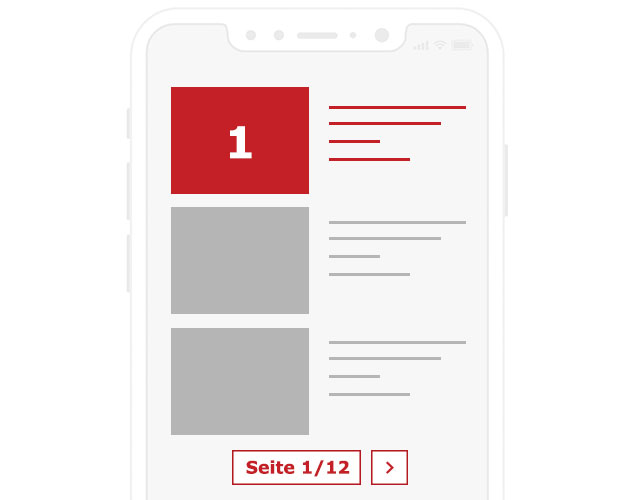 Stop looking and be found instead
With your personal request in search of the horse of your dreams.
Getting found
j

Describe yourself and your wishes

j

Receive your offer directly from certified buyers

j

Immediately online, duration of 90 days
Place a request now
H
United States

(12)
Multiple choice
Companion

(1)
Allrounder

(7)
Refine your search
Incl. video

(12)
Your ad on the first page of search

(12)
only auction horses

(8)
Hide auction horses

(4)
Horses for sale in Massachusetts - find your dream horse
The state of Massachusetts has a rich history of horses and horsemanship. It also has some of the finest riding in the USA. Will you find your dream horse in the horses for sale in Massachusetts on the ehorses website? To find out, use the country and radius filters. Then, add some other criteria, such as the age, height, gender, and color of your ideal horse. Perhaps your dream horse is a Morgan? There's a good chance you'll find it among the horses for sale in Massachusetts. The Morgan Horse is one of the most searched-for breeds in Massachusetts because this is the state where it originated. Quarter Horses are very popular, too, and these are the most bought horses in Massachusetts.
Horses for sale in Massachusetts - find the perfect owner for your horse
Breeders and private sellers: the perfect owner for your horse could be searching for their ideal equine partner right now. What's more, they could be anywhere in the world. The ehorses website makes it easy to meet up online and match the perfect owner with your horse. Simply follow the checklist for an advertisement, and showcase your horse.
Checklist for an advertisement
Always include details of your horse's age, height, gender, color, and achievements.
Up to 20 images and 4 videos help to promote your horse – this image service is free.
Checking further options ensures your ad reaches an even larger audience.
Include contact details that are full and up-to-date. Don't risk losing sales through inaccurate information.
Horses in Massachusetts
The economic impact of the Massachusetts horse industry
There are estimated to be around 30,000 horses in Massachusetts. The total economic impact of businesses directly and indirectly related to the horse industry is $386,659,418. This provides a substantial tax income of $17,852,389 to the state. The Massachusetts horse industry supports 7,149 part- and full-time jobs. The latest estimates on horse racing suggested that there were 62 dedicated Thoroughbred breeding farms and another 71 with Thoroughbred breeding programs in the state. The financial impact amounted to $116.25 million. However, like many states, Massachusetts has seen the loss of several iconic racetracks in the past decade, and this could result in a decline in the sector.
The history of horses in Massachusetts
Horses have always been important in Massachusetts, which has contributed to American horse history in many ways. The north-eastern colonies that became collectively known as New England needed good communication and horses were part of that. The first post rider, organized by Governor Francis Lovelace of New York in 1673, rode between New York and Springfield, Massachusetts. The route was later extended to Boston. Many of the colonists loved horse racing and used to enjoy running their horses down the town streets or on nearby trails. This became quite hazardous, and the town of Plymouth, Massachusetts outlawed racing in 1674. However, races continued despite the ban. Various laws were also brought in to try to improve horses, such as one in 1668 that only allowed horses of a minimum height of 14 hands to graze on the town's common grazing land. Massachusetts was one of the states that bordered on Massachusetts Bay. Rhode Island, which lay to the southwest of Massachusetts, was famed for the quality and usefulness of its riding horses, which were bred in great numbers. They were known as Narragansett Pacers, the original American breed, which is believed to have Galloways, Hobbies, and Dutch horses in its ancestry.
Paul Revere's Ride
The most famous story about Massachusetts and horses is Paul Revere's ride. Revere was hired as an express rider by the town of Boston. On the night of 18th April 1775, a rumor was abroad that the British troops stationed in Boston were about to march into the countryside. The troops were there to quell the unrest that had begun over unfair taxes and import duties. According to the rumor, the troops were out to destroy gunpowder and other stores at Concord. Revere crossed the Charles River and picked up a horse from an associate. Some accounts say that the horse was a Narragansett Pacer. Then, Revere set off to rouse the countryside. He rode about 12.5 miles/20 km in all, through the night, at an estimated 15 mph/24 kph.
Massachusetts and the Morgan Horse
The Morgan Horse became the official state horse of Massachusetts in 1970. This beautiful all-American breed was founded in the state. It is named after Justin Morgan (1747–1798), a farmer, musician, and teacher, who was the owner of a magnificent stallion called Figure. This horse became a legend in Massachusetts because of his strength, speed, and ability to take on any job. He raced, plowed, logged, and took part in pulls against stronger horses. He lived to be 32 years old, and all Morgan Horses have him in their ancestry. Figure, or "Justin Morgan's Horse" as he was known, has been celebrated in books and movies.
Disciplines in Massachusetts
This is an inviting state for horse riders. Although it is one of the smaller states of the USA, it has many beautiful national parks. Horse riding in the great outdoors of Massachusetts is one of the most popular activities. With nearly half a million acres of parks and forests, plus seashores for beach riding, there's always something new to explore. Dressage, Hunter-Jumper classes, Rodeo, and Showing are all popular here, too.
Most famous horses in Massachusetts
Justin Morgan's horse, Figure, and Paul Revere's unnamed mount are the two most famous horses in this state. Historic Thoroughbred racehorses also achieved fame at the former Suffolk Downs racetrack, including Seabiscuit, Whirlaway, Riva Ridge, and Stymie.
Basic information about Massachusetts
Massachusetts is part of the New England region of the USA. Its capital is Boston and its population is 6.96 million. Massachusetts is known officially as the Commonwealth of Massachusetts.