Sort by
Date descending

b
H
e

Date descending
b

Date ascending
e

Price ascending
b

Price descending
e

Breed ascending
b

Breed descending
e

Age ascending
b

Age descending
e

Height ascending
b

Height descending
Page-1-Ad
With this option your advertisement will be extra advertised on the top page of search results. It will be listed above the regular search results.
In addition, interested parties can directly see more information. This significantly increases the number of potential buyers.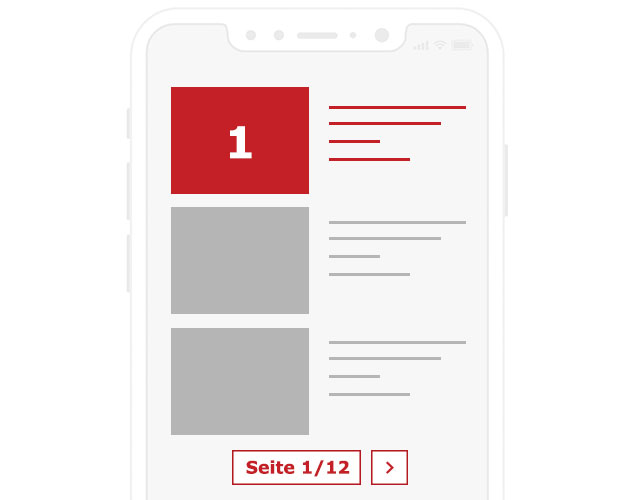 Stop looking and be found instead
With your personal request in search of the horse of your dreams.
Getting found
j

Describe yourself and your wishes

j

Receive your offer directly from certified buyers

j

Immediately online, duration of 90 days
Place a request now
H
United States

(5)
Multiple choice
Companion

(5)
School Horse / Pony

(4)
Allrounder

(5)
Refine your search
Incl. video

(5)
Your ad on the first page of search

(5)
only auction horses

(5)
Horses for sale in Connecticut - find your dream horse
The beautiful state of Connecticut is horse heaven for leisure riders. Surveys indicate that this state has the highest density of horses in the USA. With one horse for every 68 people, there is always a lively interest in horses for sale in Connecticut. Could you find your dream horse here? Potential buyers looking for a horse on the ehorses website can be based anywhere in the world. It's easy to focus on horses for sale in Connecticut by using filters that include country, state, and the preferred radius. This might be around the larger cities such as Bridgeport and New Haven, or smaller rural towns. Then, add other criteria such as age, height, gender, and the color of your dream horse.
Some of the most frequently searched breeds and bought horses in Connecticut are Morgan Horses, American Paint Horses, and Quarter Horses. All these breeds are on the increase in Connecticut and are much sought-after. Few states have such a broad mix of equestrian activities. This means that horse advertisements are frequently searched by discipline. Harness racing, dressage, and hunter-jumpers are all in demand in Connecticut.
Horses for sale in Connecticut - find the perfect owner for your horse
The ehorses website offers both global and local opportunities to buyers and sellers. Private sellers and breeders with horses for sale in Connecticut find ehorses a simple and effective way to reach their market. All that's required is a description of the horse along with images and videos showing its capabilities. Bear the following checklist in mind when completing your description, then let ehorses help you to find the perfect owner for your horse.
Checklist for an advertisement
Prospective buyers will be searching by location and the preferred age, height, gender, and color of their ideal horse. They will want to know about your horse's accomplishments, too.
20 images and 4 videos can be included in your advertisement at no additional cost.
The more detailed the ad, the wider the potential audience you can reach.
Check that all your contact details are complete and up-to-date. Don't risk losing sales through incomplete or inaccurate contact information.
Top Breeders in Connecticut
Lindy Farms in Connecticut has a global reputation for breeding harness horses. This exciting sport has many followers across the world. It is particularly popular in France, Sweden, and Russia. Lindy Farms Standardbreds have taken some of the world's most prestigious prizes, including France's Prix d'Amerique. This was won by Moni Maker, who won 5.5 million dollars over a racing career of six years, Moni Maker also won the title "Horse of the Year" in 1998 and 1999. Connecticut is also home to Bridgewater Farm Arabians in the southwest of the state. The farm has produced many national winners.
Horses in Connecticut
The economic impact of Connecticut's horse industry
Connecticut's horse population is estimated at over 47,000 horses. A University of Connecticut research project suggested that the total annual income of the equine business in the state was $38,962,000. The total value of horses is estimated at $317,032,995. An increase in horse ownership in Connecticut has seen many former dairy farms change to horse liveries. These businesses are also seen as an appropriate way to protect the state's unique architectural heritage, especially its barns. One of the appealing aspects of keeping horses in Connecticut is that many modern livery businesses are housed in these buildings. Many of the horse owners in Connecticut are in the middle-income bracket rather than extremely wealthy. The state's rural ambiance, property prices, and proximity to New York make it an obvious choice for horse lovers planning to buy their dream horse.
The history of horses in Connecticut
This state is rich in horse history. Some of the earliest horses to be raised in Connecticut were fast, comfortable riding horses. They were used for everyday riding, and the swiftest were also used for racing. While no horse breed takes the name of Connecticut, it was home to breeding centers of many of the famous East Coast breeds. These included the Narragansett Pacer, Morgan Horse, and Quarter Horse. Hartford, Connecticut's capital, was one of the places on the early postal route between New York and Boston. This route was established as early as 1673 by the governor of New York. The mounted post was only replaced by a mail coach in the late 1700s. With a strong history of harness racing, Connecticut's premier stadium, Charter Oak Park, was opened in 1873. Close to Hartford, it was not only a racetrack but also an amusement park and the home of the Connecticut State Fair. Crowds came in the tens of thousands to cheer on the trotting and pacing horses. Connecticut has also raised many outstanding Thoroughbred racehorses. English traditions, including hunting, remained popular. Connecticut gained a reputation for the quality of its hunter-jumpers and show horses in the twentieth century.
Horse centers in Connecticut
The University of Connecticut is known for its Morgan breeding program. Connecticut is home to horse-themed heritage centers, such as Millstone Farm. Allegra Farm has a collection of historic horse-drawn vehicles and offers drives, winter sleigh rides, and other activities.
Disciplines in Connecticut
Connecticut offers many opportunities for those who simply want to get on a horse and ride. 71% of horse owners interviewed in the state gave leisure riding as their main reason for horse ownership. Beautiful countryside, beaches, and forests are all there to be explored. Racing, harness racing, showing, and hunting are also popular.
Most famous horses in Connecticut
Little Sorrel was born in Somers, Connecticut. He became the famous mount of Confederate General Thomas J. "Stonewall" Jackson. Mr. Prospector was one of the most influential sprinters of the late twentieth century. This stallion belonged to Connecticut businessman Abraham "Butch" Savin.
Basic Information about Connecticut
Connecticut is one of the original 13 colonies and southernmost of New England. Its population is 3,510,297.