y
Gelding
y
Trail
y
Warmblood
y
American Quarter Horse
y
Western horses
y
Cowhorse
y
Versatility Ranch Horse
Sort by
Date descending

b
H
e

Date descending
b

Date ascending
e

Price ascending
b

Price descending
e

Distance ascending
b

Distance descending
e

Breed ascending
b

Breed descending
e

Age ascending
b

Age descending
e

Height ascending
b

Height descending
Page-1-Ad
With this option your advertisement will be extra advertised on the top page of search results. It will be listed above the regular search results.
In addition, interested parties can directly see more information. This significantly increases the number of potential buyers.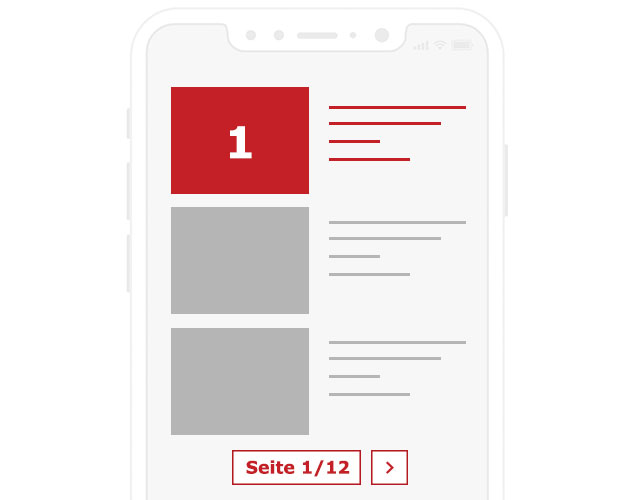 Basic advertisements
Stop looking and be found instead
With your personal request in search of the horse of your dreams.
Getting found
j

Describe yourself and your wishes

j

Receive your offer directly from certified buyers

j

Immediately online, duration of 90 days
Place a request now
H
American Quarter Horse

(5)
Appaloosa

(1)
Gypsy Horse

(1)
Tennessee walking horse

(1)
Thoroughbred

(1)
Multiple choice
Horsebid,LLC

(2)
Platinum Equine Auction

(4)
Professional Horse Services

(1)
Horsemart

(1)
more premium sellers
Warmblood

(7)
Drafthorse

(1)
Thoroughbred

(1)
Pony

(1)
Mix

(1)
Multiple choice
Cowhorse

(3)
Cutting

(1)
Driving horses

(1)
Show jumpers

(1)
•
education & results
Trail

(7)
Versatility Ranch Horse

(3)
Western allround

(1)
Western horses

(4)
Western Pleasure

(1)
Multiple choice
Gelding

(9)
Multiple choice
Black

(1)
Sorrel

(1)
Chestnut

(1)
Bay

(3)
Palomino

(1)
Grullo

(1)
Multiple choice
Companion

(2)
School Horse / Pony

(1)
For Beginners

(1)
Broken-in

(1)
Lunged

(1)
Protect. Contract

(1)
Incl. accesories

(1)
Ground Work

(1)
Reliable for trail riding

(2)
Allrounder

(5)
Weight Carrier

(1)
loads easily

(2)
Five-Gaited

(1)
Vet-Check

(1)
5 Panel Test N/N

(1)
Barefoot

(1)
Stands for the farrier

(1)
Suitable for children

(1)
Directly from the breeder

(1)
With horse passport

(1)
Examined in FEIF-Breeding Show

(1)
No eczema

(1)
Standard seller

(1)
premium seller

(8)
Refine your search
Incl. video

(6)
Your ad on the first page of search

(8)
only auction horses

(3)
Hide auction horses

(6)
Online since
Horses for sale in Scottsdale - Finding Your Dream Horse Near you
Are you looking for horses for sale in Scottsdale to find your dream companion? When buying a horse, it's essential to consider various factors to ensure a successful purchase. Firstly, you need to assess your riding experience and determine the suitable horse breed and temperament for your skill level. Secondly, you should thoroughly examine the horse's health and soundness, including their conformation, movement, and temperament. Lastly, you need to consider your budget and make sure you can afford the initial purchase price and ongoing expenses.
When browsing horses for sale in Scottsdale on online marketplaces like ehorses, you will find various breeds and disciplines, from trail horses to performance horses. Before making any commitments, it's crucial to schedule a visit to meet the horse in person, try riding them, and have a veterinarian examine them to ensure their health and soundness.
Selling horses in Scottsdale - finding a new owner for your horse
If you're selling a horse in Scottsdale, it's important to attract potential buyers with an accurate and detailed advertisement. Take high-quality photos and videos of your horse and provide a detailed description of their breed, age, height, training level, and any accomplishments they have achieved.
When listing your horse for sale on ehorses or other online marketplaces, it's important to set a realistic price based on the horse's attributes and the current market demand. Be honest about any potential challenges or issues the horse may have, as this can affect the selling price and the buyer's trust.
Specifics and facts about the city of Scottsdale
Located in Arizona, Scottsdale is a vibrant city known for its year-round warm weather, golf courses, and luxurious resorts. The city is also home to several cultural attractions, such as the Scottsdale Museum of Contemporary Art, the Desert Botanical Garden, and the Western Spirit: Scottsdale's Museum of the West. Additionally, Scottsdale hosts several equestrian events throughout the year, such as the Scottsdale Arabian Horse Show and the Bentley Scottsdale Polo Championships. With its beautiful desert landscapes and thriving equestrian community, Scottsdale is an excellent location for horse enthusiasts.