Sort by
Date descending

b
H
e

Date descending
b

Date ascending
e

Price ascending
b

Price descending
e

Breed ascending
b

Breed descending
e

Age ascending
b

Age descending
e

Height ascending
b

Height descending
Page-1-Ad
With this option your advertisement will be extra advertised on the top page of search results. It will be listed above the regular search results.
In addition, interested parties can directly see more information. This significantly increases the number of potential buyers.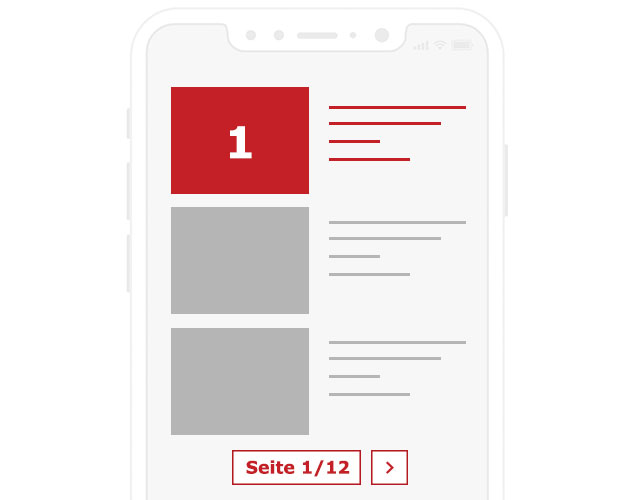 Stop looking and be found instead
With your personal request in search of the horse of your dreams.
Getting found
j

Describe yourself and your wishes

j

Receive your offer directly from certified buyers

j

Immediately online, duration of 90 days
Place a request now
H
United States

(3)
Multiple choice
Companion

(1)
For Beginners

(1)
Broken-in

(1)
Lunged

(1)
Protect. Contract

(1)
Incl. accesories

(1)
Ground Work

(1)
Reliable for trail riding

(1)
Allrounder

(2)
Weight Carrier

(1)
loads easily

(1)
Five-Gaited

(1)
Vet-Check

(1)
Halter accustomed

(1)
Stands for the farrier

(1)
Suitable for children

(1)
Directly from the breeder

(1)
With horse passport

(1)
Examined in FEIF-Breeding Show

(1)
No eczema

(1)
Refine your search
Incl. video

(2)
Your ad on the first page of search

(3)
only auction horses

(2)
Hide auction horses

(1)
Online since
Horses for sale in New Hampshire - find your dream horse
New Hampshire is one of the smaller states in the USA, but it still has a vibrant horse culture. The ehorses website makes it easy to find your dream horse among the horses for sale in New Hampshire. Simply apply the country and radius filters. Next, add some other criteria, such as the age, height, gender, and color of your ideal horse. Whether your ideal is a Morgan Horse or an Appaloosa, they are likely to be horses for sale in New Hampshire. These popular horses are among the most frequently searched breeds and most bought horses in New Hampshire.
Horses for sale in New Hampshire - find the perfect owner for your horse
Whether you are a breeder or a private seller, the ehorses website can help you meet the perfect owner for your horse online. Simply follow our checklist and prepare to meet buyers all over the globe who want to know more about your horse.
Checklist for an advertisement
Include details of your horse's age, height, gender, and color in your advertisement. Prospective buyers also want to know about your horse's talents and achievements.
Include up to 20 free images and 4 videos in your advertisement at no additional cost. This is a highly effective way to promote your horse internationally.
To reach more buyers, check as many points as possible on the advertisement listing.
Most importantly, make sure that your contact details are up-to-date and complete. Sales can be lost through inaccurate or out-of-date seller information.
Horses in New Hampshire
The economic impact of the New Hampshire horse industry
Estimates for the number of equines in New Hampshire vary, but it is probably over 40,000 when mules and donkeys are included. Some 5% of New Hampshire adults own at least one horse, pony, donkey, or mule. Most of these are riding horses, which make up 71% of the equine population. Racehorses, including Thoroughbreds, Quarter Horses, and other racing breeds, add up to 13%. Various pony breeds provide another 7% and draft breeds 6%. Donkeys and mules add up to 3%. Equine assets in this state are over $385 million. Since many of the state's equestrians are involved in showing, the impact on the economy is great.
The history of horses in New Hampshire
Before the arrival of Europeans, Algonquian-speaking native peoples lived in this area. The first English and French explorers arrived from 1600 to 1605, waging war on the Wabanaki Confederacy in the late seventeenth century. As in many other states, horses were essential to the European arrivals and adopted by the local tribes. Although a small state, New Hampshire has the highest percentage of forest to land size ratio of any state and has high mountains in the north. Horses were essential for exploration and logging. On the sea coast, horses worked in sawmills and as draft horses, carrying the various products that were imported and exported. New Hampshire can experience very severe winters, so horses were essential for drawing sleighs in snowy weather. Popular breeds included the Morgan Horse and the Narragansett Pacer, both of which were versatile American breeds produced in the New England territories. Horses were not only essential for work but also for leisure activities, such as racing and making social visits. Trotting races were popular at state fairs.
New Hampshire grew wealthy from industries such as lumber, stone for building materials, and textiles. Rich merchants needed fine horses for their carriages. Proving the importance of horses to the early economy, the town of Lyme, New Hampshire, has the longest string of horse sheds in New England. Recent efforts have been made to conserve the buildings, which may date to the late eighteenth century. By 1814, stagecoaches operated to and from Concord, with several weekly stages also going to New York state by 1834. Today, tourism is increasing in New Hampshire, and horses play a part in this developing sector. Trail riding in the mountains, carriage drives, and sleigh rides in winter are all popular in New Hampshire.
Horse associations in New Hampshire
New Hampshire is known as the Granite State, because of the quality of the stone from its mountain ranges. Several of New Hampshire's most popular horse associations have adopted this as their name. These include the Granite State Appaloosa Association, the Granite State Morgan Horse Society, and the Granite State Carriage Association. Other leading state equestrian associations are the New Hampshire Quarter Horse Association and the New Hampshire Arabian Horse Association. New Hampshire Horse & Trail organizes trail rides and shows. The New Hampshire Horse Council is the main umbrella organization for all the state's equines and disciplines.
The most famous horse in New Hampshire
A New Hampshire Thoroughbred named Dancer's Image was at the heart of some controversy in 1968. The leading racehorse, a son of the famous Native Dancer, was owned and trained by Peter D. Fuller of Runnymede Farm in New Hampshire. Dancer's Image crossed the line first at the Kentucky Derby in 1968. However, he was disqualified because traces of the anti-inflammatory phenylbutazone were found in his blood. This led to a court case and legal proceedings that continued for many years, the horse's owner maintaining he had been the victim of a criminal act to discredit him. Dancer's Image was eventually retired to stud in Maryland. Later he was at stud in Ireland, France, and finally, Japan, where he died at the age of 27 in 1992.
Basic information about New Hampshire
New Hampshire is one of the six states that makes up the New England region of the Northeastern United States. Its capital is Concord, and the population is 1,316,470. It is bordered in the north by Canada, and has the shortest coastline of any US State, at only 18 miles long.