Sort by
Date descending

b
H
e

Date descending
b

Date ascending
e

Price ascending
b

Price descending
e

Breed ascending
b

Breed descending
e

Age ascending
b

Age descending
e

Height ascending
b

Height descending
Page-1-Ad
With this option your advertisement will be extra advertised on the top page of search results. It will be listed above the regular search results.
In addition, interested parties can directly see more information. This significantly increases the number of potential buyers.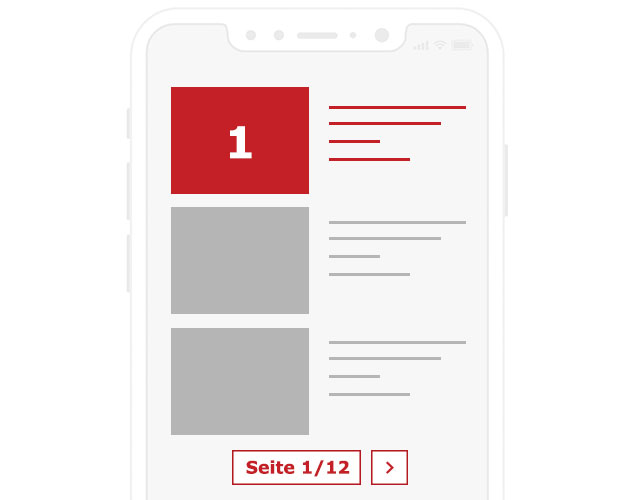 Stop looking and be found instead
With your personal request in search of the horse of your dreams.
Getting found
j

Describe yourself and your wishes

j

Receive your offer directly from certified buyers

j

Immediately online, duration of 90 days
Place a request now
H
United States

(4)
Multiple choice
Companion

(2)
School Horse / Pony

(2)
Reliable for trail riding

(1)
Allrounder

(2)
loads easily

(1)
Stands for the farrier

(1)
Refine your search
Incl. video

(4)
Your ad on the first page of search

(4)
only auction horses

(2)
Hide auction horses

(2)
Horses for sale in Georgia - find your dream horse
Looking for a high-quality saddle or show horse? Take a look at Georgia, USA. While not in the top ten states in terms of horse numbers, Georgia is celebrated for the outstanding quality of its riding horses. The ehorses website is a great place to search for gaited horses for sale in Georgia, as they are among the most frequently bought horses. The most searched-for breeds in Georgia include Quarter Horses, Tennessee Walkers, Paints, American Saddlebreds, and Appaloosas. When looking for your dream horse among the horses for sale in Georgia, first set the filters to country and radius. Use zip codes to narrow the search to optimal locations within the state. Add some other criteria, such as age, height, gender, and color of your dream horse, and view the selection on offer. The ehorses website enables you to search all the horses and ponies available in this beautiful state, wherever you are located in the world.
Horses for sale in Georgia - find the perfect owner for your horse
Are you a private seller or horse breeder in Georgia looking to match your horse with the perfect owner? Potential buyers are searching the ehorses website right now. Some of the breeds they're looking for in Georgia are gaited horses, Paint Horses, and Appaloosas. The ehorses website makes it easy to meet your buyers online. Find the perfect match with our advertisement checklist.
Checklist for an advertisement
Include full details of your horse's age, height, gender, and color. Promote your horse's achievements to prospective buyers.
A great way to encourage interest in your horse is through the 20 images and 4 videos that can be included in your advertisements free of charge.
Completing more options available on the listing ensures your ad reaches an even wider audience.
Check that your contact details are complete and current. Sales can be lost through incorrect information.
Location of top Breeders in Georgia
Many of Georgia's best-known horse breeders were based in Alpharetta. Today, some have moved their focus from Georgia's former horse capital to Conyers, home of the Georgia Horse Park.
Horses in Georgia
The economic impact of the Georgia state horse industry
Georgia's combination of stunning unspoiled coastline, warm subtropical climate, and cool mountain air make it a popular spot for both leisure and professional riders. Estimates on the numbers of horses in Georgia vary considerably, but a recent demographic survey suggests the population stands around 179,500. They are ranked 5th–6th in the state's commodity values, at over $261 million. The Georgia Agricultural Commodity Commission for Equine believes that the total impact of Georgia's horse industry on the state's economy is a massive $2.5 billion annually.
The history of horses in Georgia
Like all the neighboring states, horses were essential to European settlers and diverse equestrian traditions met and mingled here. Fast gaited riding horses, and later, harness and draft horses provided the power for the economy. Sure-footed gaited horses were popular on the mountain trails and on farms and plantations. Racing has also had a devoted following here. Georgia has two diverse horse racing events, both of which were established in the twentieth century. The Atlanta Steeplechase is located near Rome, Georgia. The Hawkinsville Harness Festival, established in 1976, takes place at the City of Hawkinsville's own track and training center. Harness racing in this city has a long tradition and Hawkinsville is promoted as the Harness Horse Capital of Georgia.
The 1996 Olympics in Atlanta, Georgia, had a significant impact on Georgia's equestrian culture. The idea of a Georgia Horse Park to host equestrian events had been discussed for some years. The town of Conyers, Georgia, had been planning to create a horse park for Georgia's many horse enthusiasts. Then, in 1990, Atlanta was granted the Games. After some deliberation, Conyers was eventually chosen as the location for the Olympic equestrian events. The Games were notable for the quality of the equine accommodation, which was called "a Ritz-Carlton" for horses! The lasting legacy is the Georgia International Horse Park in Conyers, the venue of important equestrian events today. Riders and trainers from Georgia engage in equestrianism's premier international sports, including dressage, show jumping, and eventing.
Horse associations in Georgia
Whatever the equestrian interest, there's a dedicated association in Georgia! Specialist associations include the Georgia Draft Horse & Mule Association, The Georgia Paso Fino Association, and the Georgia Hunter Jumper Association.
Disciplines in Georgia
Pleasure riding is big in this state. Georgia's gorgeous Blue Ridge Mountains and Appalachian Mountains provide some of the loveliest trail rides in the USA. A good number of Georgia's state parks offer exceptional trail riding facilities, including stabling, campsites, and riding rings. There are also B&Bs and inns specializing in welcoming accommodation for both horses and riders. Top-level equestrian events are an integral part of Georgia's culture. As well as the Conyers Horse Park, they are also held at Wills Park Equestrian Center in Alpharetta. Horse racing has been popular in Georgia since early colonial days. However, the illegality of betting on horse races has long been an issue. The Georgia Horse Racing Coalition argues that legalizing betting would bring jobs and positive economic benefits.
The most famous horses in Georgia
Many places have a legend about a headless horseman, but Albany, Georgia, has gone one better with the ghost of a headless white horse! The remote and beautiful Cumberland Island is also home to a population of around 200 feral horses similar to those on Chincoteague and Assateague. They are likely to have been there since the eighteenth century.
Basic information about Georgia
The population of Georgia is 10.62 million and its capital is Atlanta. Georgia is nicknamed the peach state for the quality of its fruit, yet horses contribute even more to the state economy!