Horses for Sale in Santa Clarita
y
American Miniature Horse
y
Stallion at Stud
y
Driving horses
y
Show horses
y
Trail
y
Mare
y
Gray
Sort by
Date descending

b
H
e

Date descending
b

Date ascending
e

Price ascending
b

Price descending
e

Distance ascending
b

Distance descending
e

Breed ascending
b

Breed descending
e

Age ascending
b

Age descending
e

Height ascending
b

Height descending
Basic advertisements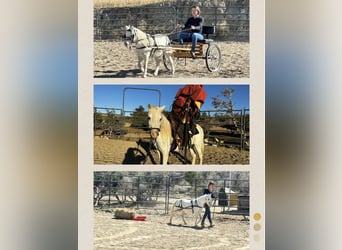 Stop looking and be found instead
With your personal request in search of the horse of your dreams.
Getting found
j

Describe yourself and your wishes

j

Receive your offer directly from certified buyers

j

Immediately online, duration of 90 days
Place a request now
Horses for Sale in Santa Clarita - Finding Your Dream Horse Near You
If you're in the market for a new horse in Santa Clarita, it's important to know what to look for when buying. First and foremost, consider the horse's temperament and level of training. A well-trained horse with a calm disposition will make for a better riding experience, especially if you're a beginner.
Another important factor to consider is the horse's age and breed. Depending on your riding goals, you may want a younger horse that can be trained for your specific discipline or an older, more experienced horse that can teach you the ropes. Additionally, certain breeds may be better suited for certain disciplines, such as Thoroughbreds for racing or Quarter Horses for western riding.
When browsing horses for sale in Santa Clarita, be sure to ask the seller about the horse's medical history and any previous injuries or illnesses. A pre-purchase veterinary exam is also recommended to ensure that the horse is in good health and sound for riding.
Selling Horses in Santa Clarita - Finding a New Owner for Your Horse
If you're looking to sell your horse in Santa Clarita, there are a few things to keep in mind. First, make sure that your horse is in good health and well-trained. Potential buyers will want to see that the horse is a good riding partner and not likely to have any major health issues.
When advertising your horse for sale, be sure to include clear photos and a detailed description of the horse's temperament, training, and any accomplishments. It's also important to be honest about any limitations or issues the horse may have, as this can save time and disappointment for both you and potential buyers.
Consider working with a reputable equine agent or trainer who can help market your horse and connect you with potential buyers. Additionally, be prepared to provide references and allow potential buyers to visit and ride the horse before making a purchase.
Specifics and Facts About the City of Santa Clarita
Santa Clarita is a city located in northwestern Los Angeles County, California. It is known for its western charm and beautiful outdoor scenery, including the nearby Angeles National Forest. The city is home to over 200,000 residents and is a popular filming location for movies and television shows.
In addition to its natural beauty, Santa Clarita is also home to several popular equestrian events and facilities, including the William S. Hart Regional Park and Museum and the Santa Clarita Cowboy Festival. The city's rich equestrian history and culture make it a prime location for those in search of horses for sale in Santa Clarita.
Do you want to expand your search radius? Besides horses from Santa Clarita, you can find more horses for sale in California in our online horse market.
i